The New Colossus might be just the second game in a planned trilogy for Wolfenstein, but it has the tough job of following up a game that might already be one of the best shooters of this generation. MachineGames' revival of the treasured first-person shooter married its old nostalgic gameplay with modern traits. Characters with incredible depth, engrossing conversations and interactions and more explorative elements all crop up in the arguments around why The New Order was so good, and they're simply being expanded upon in The New Colossus.
Creative Director Jen Matthies explained how well the tale of The New Order was received, and the special focus players seemed to have with the characterisation of its cast. In The new Colossus, this central social space of the first game is slightly more mobile. B.J. and his ragtag group of rebels are holed up in a submarine, which acts as both a neat space to explore, but an even better one to have conversations within.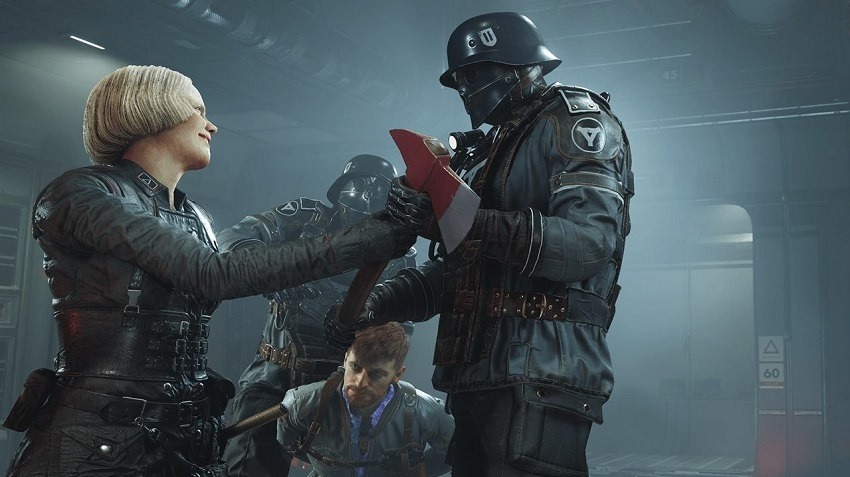 The New Colossus will feature much more of both, according to Matthies.
"We put a lot of time into our characterisations. So we are staying with having that sort of non-combat area. And in this case then it is this submarine that serves as this kind of hub. But where we changing it up is that we're introducing a lot more gameplay activities within that hub. So it's anything from side missions from other characters.
But with a mobile base comes more agile possibilities around the globe. While the main story is still very much linear, you'll now be able to steer you hub towards side quests and more at your leisure. There's some hindrance as to where you can return (or visit for the first time) a country, but these will simply be left for the player to decide upon.
"The main story is a linear path, but you can branch out from that and do side quests. They're all elective, so you don't have to do it but if you really want to get the most out of the game and get all the collectibles and complete all of the side quests, then it's a good idea.
Wolfenstein II: The New Colossus is looking pretty spectacular just based on our brief hands-on time, so it's definitely something to look out for in the weeks and months leading up to its October release date.
Need more E3 in your life?
Check out our E3 2017 portal powered by Megarom Games and PlayStation
Last Updated: June 16, 2017