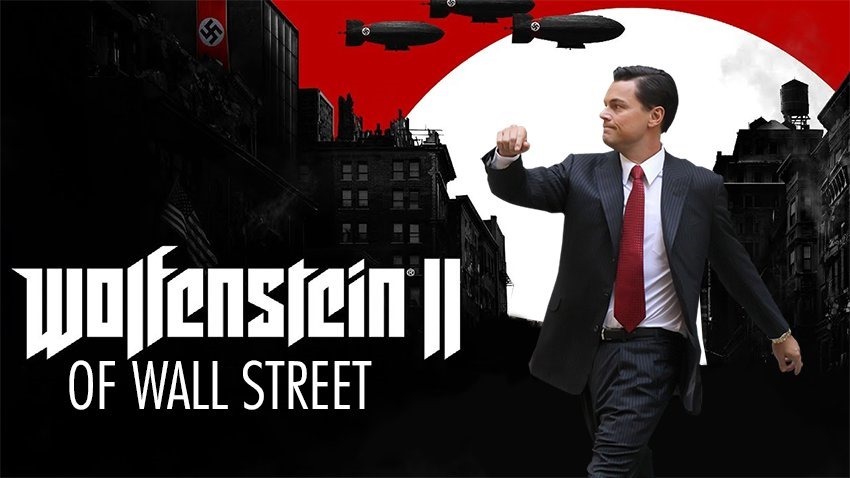 Over the next few weeks, it's going to be a good time to punch and shoot Nazis – at least digitally. Next week Friday, Call of Duty is going back to World War II, giving us another look at the European theatre of Earth greatest conflict – and its subsequent victory over fascism. Looking a little closer, there's this week's impending release of Wolfenstein II: The New Colossus. It's an alternate history, one where the Nazis won – and it's up to B.J. Blazkowicz and a ragtag group of resistance fighters to put an end to their fascist regime.
I have a feeling they're up to the task – but your PC may not be. Bethesda has released the minimum and maximum PC specs for the upcoming war against the Wehrmacht.
PC SYSTEM REQUIREMENTS
Minimum
CPU: Intel Core i7-3770/AMD FX-8350 or better
GPU: NVIDIA GTX 770 4GB/AMD Radeon R9 290 4GB or better
RAM: 8 GB
OS: Win7, 8.1, or 10 (64-Bit versions)
Storage: 55GB
Additional Requirements: Steam account and broadband internet connection for activation and installation
AMD GPU drivers no longer support Windows 8.1
Recommended
CPU: Intel Core i7-4770/AMD FX-9370 or better
GPU: NVIDIA GTX 1060 6GB/AMD Radeon RX 470 4GB or better
RAM: 16 GB
OS: Win7, 8.1, or 10 64-Bit
Storage: 55GB
Additional Requirements: Steam account and broadband internet connection for activation and installation
AMD GPU drivers no longer support Windows 8.1
The requirements for recommended are a little higher than I'm used to seeing lately, especially the memory ones. the minimum GPU requirements are a little steep too. That probably doesn't mean that the game's going to be unoptimised for PC though, as there's a wealth of PC-specific features and tuning coming. that includes 4K support, unlocked framerates, ultra-widescreen support, advanced visual settings, FOV sliders and more – all of the stuff PC gamers love to tinker with.
PC ADVANCED SETTINGS AND FEATURES
Uncapped Framerate
We at MachineGames are huge PC players, and all of id Software's games have very strong PC DNA. So it's important for us to make sure the PC version of the game is as solid as any console version. That's why we built the game on idTech 6, which also allows for uncapped framerate – one of the features we're most excited about.
Aspect Ratios
With such a wide range of tastes in aspect ratios among PC gamers, it was important for us to ensure compatibility with as many as possible. Here are a few of the big ones, but it's by no means all of them.
4:3
16:9
16:10
21:9 (ultra widescreen)
Resolution
Supports 4K resolution
Field of View Slider
70 FOV to 120 FOV
Advanced Visual Settings
Lights
Shadows
Directional Occlusion
Reflections
Decals
Motion Blur
Image Streaming
Volumetric Quality
Decal Filtering
Deferred Rendering
Chromatic Aberration
Depth of Field
Resolution Scaling
Vulkan
When we started development of Wolfenstein II, the choice of graphics API for PC was a simple one. DOOM had already set the stage for what could be done with Vulkan and we wanted to take it to the next level.
Using Vulkan when developing has allowed us to utilize the power of AMD's VEGA graphics chips in ways that were not possible before, giving us fine grained control over the performance and feature set of the GPU without having to sacrifice artistic intent. Combined with the flexibility of AMD's hardware, Vulkan gives us the artistic freedom to deliver Wolfenstein without compromise.
Controls
Full keyboard and mouse rebinding options
Separate controller and mouse/keyboard sensitivity settings
Anti-Aliasing Options
We have a range of anti-aliasing options including, but not limited to:
Colorblind Modes
In a first-person shooter where every objective marker and crosshair placement is crucial, colorblind modes are helpful for many gamers. Here are the three modes we included:
Protanopia
Deuteranopia
Tritanopia
Wolfenstein II is out on October 27, along with Assassin's Creed Origins and Super Mario Odyssey. It's gamer Christmas!
Last Updated: October 24, 2017