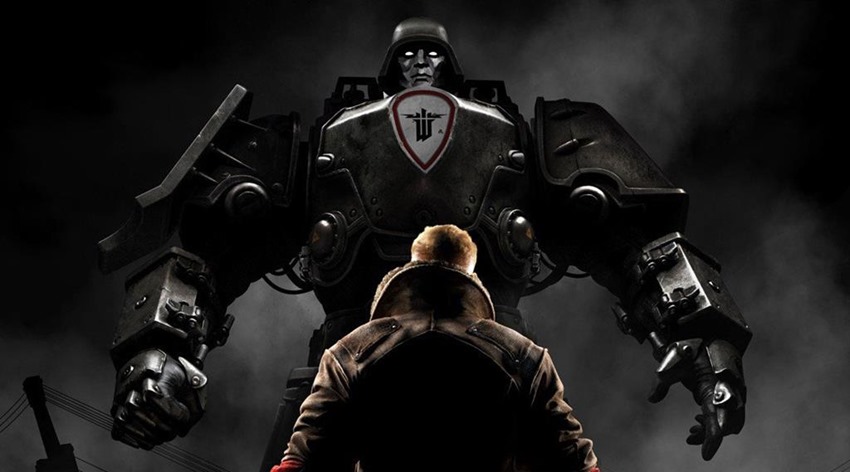 The next chapter of Wolfenstein feels oddly prescient of current events. Having been in development for a couple of years, the idea of an America where Nazis can freely walk down a street and persecute to their heart's content s one of a disturbing alternate reality. Or the US of A, circa right now. That's not the America the rest of the world was sold across countless films and TV shows.
America is supposed to be the land of the free, a melting pot for huddled masses to find a new life and live the American dream, not the American nightmare. Justice. Liberty. Food that clogs up your arteries with lethal amounts of grease. That's why in Wolfenstein II: The New Colossus, it's time to rise up and take reunite the states by decking as many Nazis in the schnozz as possible.
While one man can't win an entire revolution, he can light the sparks that sets a rebellion ablaze. Here's what critics have to say about the latest Fast and Fuhrerious game: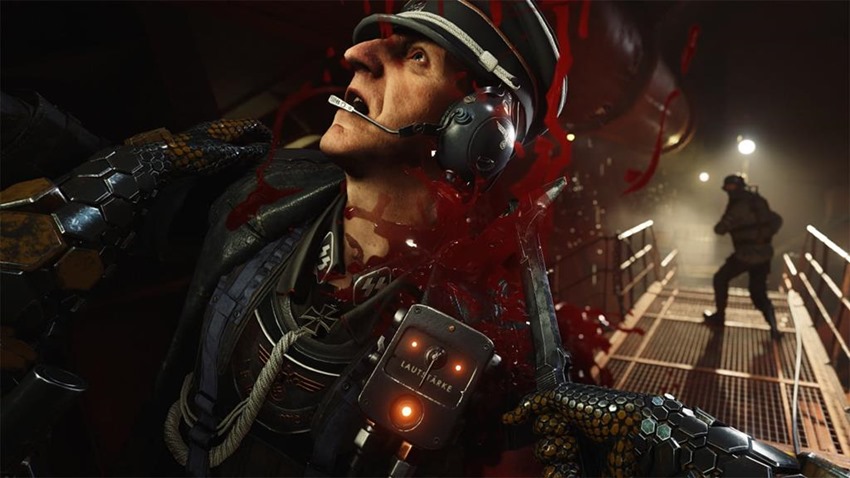 Wolfenstein II: The New Colossus has become the new benchmark for single-player shooter campaigns. The sheer amount of freedom that players have to go along with the excellent gunplay make it one of the best shooters in years on those merits alone. Add in what is one the year's most compelling, important narratives and you have a recipe for an instant classic on your hands. Wolfenstein II: The New Colossus isn't just 2017's best shooter, it's a game that will be looked back upon as one of the standout titles of this generation when it comes to an end.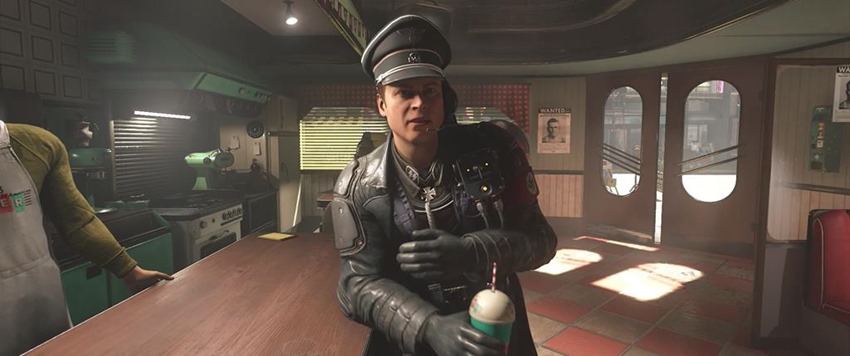 I had high expectations going into Wolfenstein II: The New Colossus, but MachineGames managed to outdo them in every way imaginable. They've created one of the most ridiculous video games ever made, and one that is never afraid to be clear about its message of equality & justice. While it's easy to focus on the over-the-top story beats and memorable scenes, The New Colossus is carried by an incredible amount of heart from start to finish.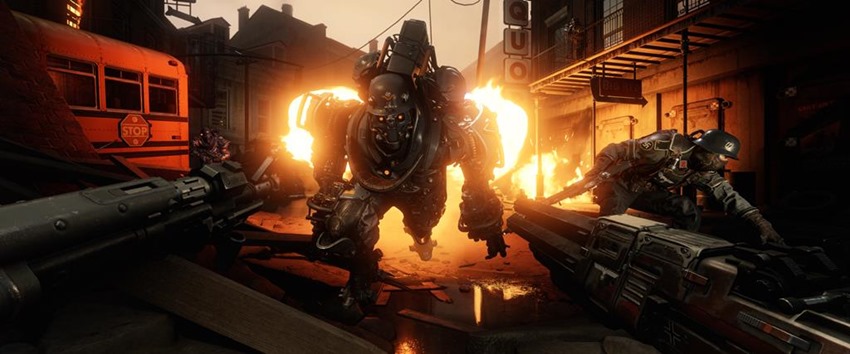 And that's the strength of this sequel. It balances a steady stream of suffering and hurt with exuberant humanity. It deals with our darkest impulses and our best, and plays them both up to a ridiculous degree. There's nothing subtle about Wolfenstein 2, but it's all affecting in a way that makes the game feel special and coherent. There are moments in the game that made my heart swell, while others were so grisly I had to look away.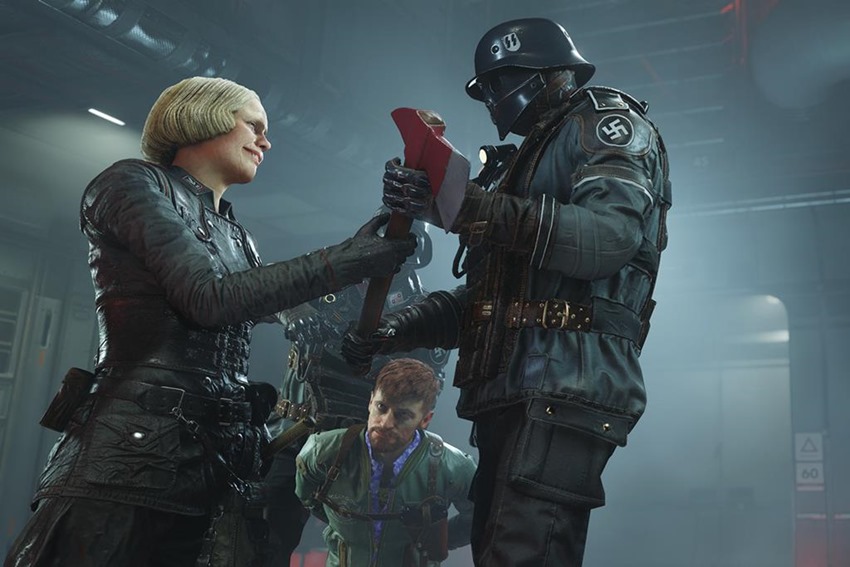 Wolfenstein 2: The New Colossus builds on the first game, making for another superb linear first-person shooter campaign. It's an empowering journey that BJ goes on—rising from his near death experience from The New Order to be stronger than ever, befriending others who are just as tough and ready to take back what the Nazis stole from them: their country.
Wolfenstein II shines whenever you can feel how resistant the people of the United States are to the idea of overthrowing their new emperor. That is effective both dramatically and as a commentary on our current politics. Machine also brought the most amazing characters, quality storytelling, and well-paced gameplay to The New Colossus. You'll want to spend time with these people and discover their fate — sometimes that will your heart and sometimes that will break it. But you'll always feel something.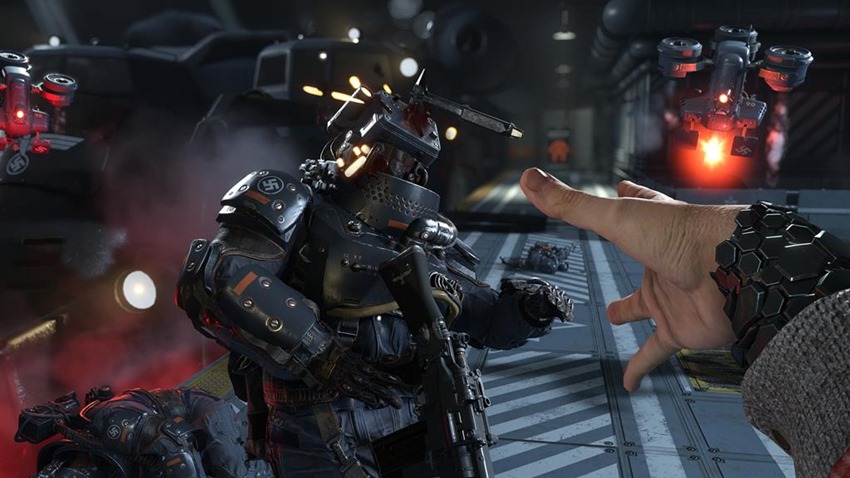 Wolfenstein II: The New Colossus is a stellar follow-up to MachineGames' 2014 reboot of the franchise, one with super-satisfying combat and a wacky, engaging story. Sure, it might go a little too far at times, but you'll have a blast with The New Colossus from start to finish, that's a promise.
Wolfenstein II: The New Colossus delivers an enjoyable action packed first person shooter experience.
Last Updated: October 26, 2017