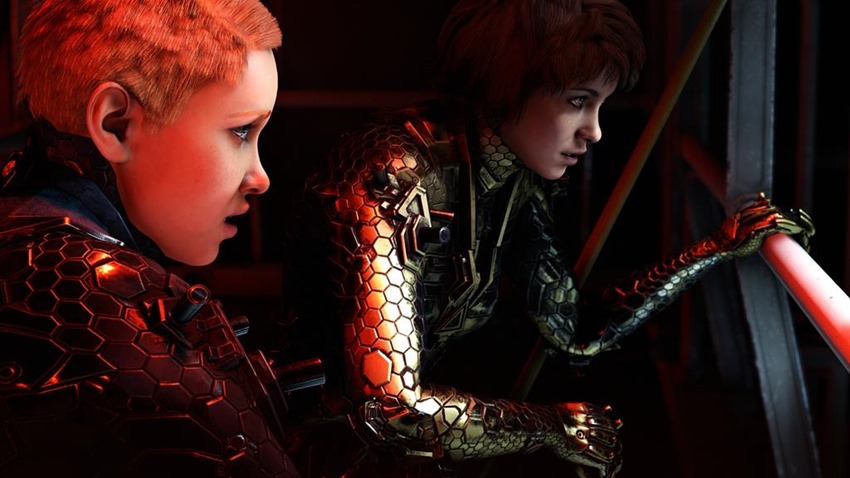 I don't know about you guys, but I never get tired of painting the town red with Nazi brains. Over the last couple of years, Bethesda's Wolfenstein games have been especially good at fulfilling this need to watch der Fuhrer's best and brightest explode in a tsunami of thick raspberry jam via a good ol' fashioned shotgun blast to the noggin.
After a pair of games starring BJ Blazcowicz earning a reputation amongst history's jack-booted thugs as "Terror Billy", it's time for a passing of the torch. Wolfenstein: Youngblood looks set to take the more sombre and introspective tone of the previous games and blow them sky-high with a pair of siblings who happen to have inherited their dad's talent for death and mayhem. An approach that has resulted in MachineGames taking a more open-ended approach to leverage the co-op gameplay that drives this sequel forward.
Which just so happens to include Dishonored team Arkane Studios helping them out as well. "We do have a different approach this time," executive producer at MachineGames Jerk Gustafsson said to GamesRadar.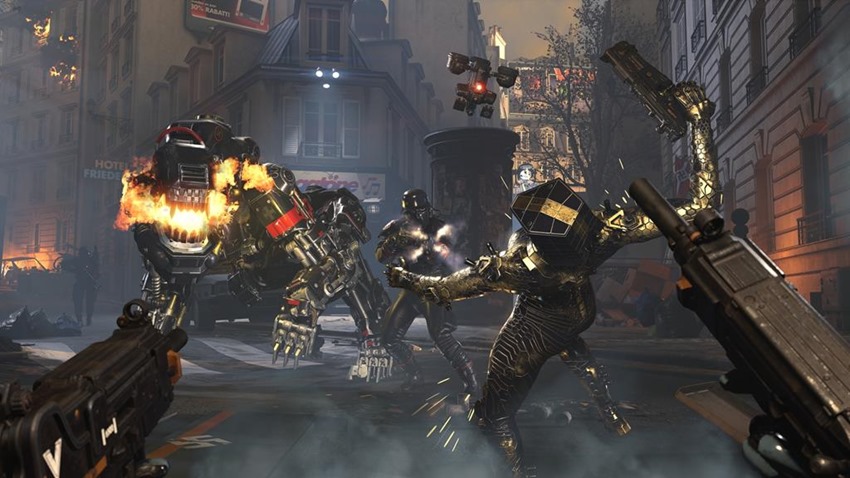 This is actually the first game that we've ever done that has a non-linear progression. This is the first time we have an open-ended structure so when you play through that initial shock of maps at the start and you get to the hub, which is the Resistance headquarters in Paris, then you are free to do missions and play them in whichever order you want, which is pretty exciting for us.

That's also one of the great things about working together with Arkane on this project. It's that they have brought a lot to the table with their level design skills, and I think we have something really strong in that sense. Multiplayer is very new to us. Of course, we do have some tacked-on and forced multiplayer components in the Riddick and The Darkness games, but this is the first time that we have ever done something that is an experience you share together with another player.
Between the co-op gameplay and more open-ended levels, Wolfenstein: Youngblood is now attempting to walk a very tight line between the narrative focus of previous games and a wider arena within which players can cause all manner of chaos. Not exactly the easiest task to do, Gustafsson reckons that the studio managed to find the right balance between the two opposing schools of gameplay: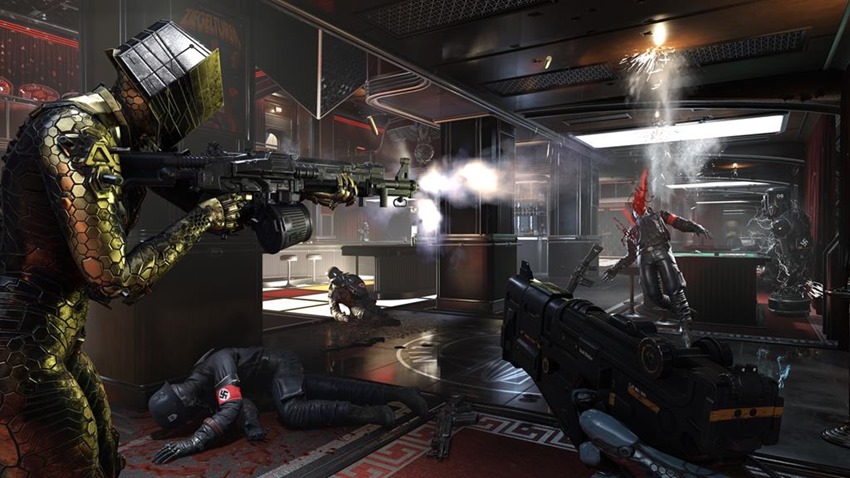 There's a lot of complexity in the narrative-driven games we've done before, but it's just a different level of complexity in many ways. We have encountered new problems, and just the difficulty of having the companion be an AI companion, that's been a challenge for us.

It is a lot of new things. In many ways, if you look at the step we took from New Order to New Colossus I think the step we're taking from New Colossus to Youngblood is a lot bigger. It's not only the co-op aspect of it but also the open-ended structure. We have added a level-based progression system in Youngblood and a lot more RPG elements and a lot more opportunities for players to customise their experience, so there's a lot of new things for us. It's both exciting and a little bit scary.
Guess we'll see if Wolfenstein: Youngblood has the reich stuff, come July 21.
Last Updated: July 3, 2019