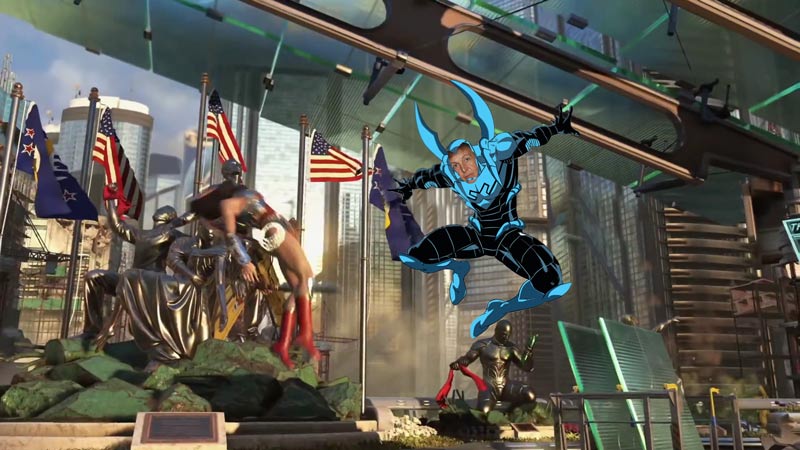 The more the merrier I always say. Especially when more refers to inviting demigods over to pummel the bat-snot out of one another while dressed in all manner of fancy armour. Injustice 2 is coming, and having learnt from the Mortal Kombat X PR blitz that hooked in complete suckas to write weekly posts on the roster reveals (Hi mom! I'm finally infamous!), it looks like developer NetherRealm is happy to do exactly the same with their first sequel to super-fisticuffs.
We've already received reveals of new characters such as Gorilla Grodd, Supergirl and the rage-puke powerhouse known as Atrocitus for Injustice 2. And thanks to Comic Con, we have two new reveals: Blue Beetle and Wonder Woman. Here's some video of them slugging it out:
Wonder Woman was the perfecr balance of offense and defense in the first Injustice game, due to her skillset literally revolving around being able to switch between sword and shield tactics on the fly for several combos and special moves. Brilliant stuff, and downright deadly in the hands of a skilled player.
The bigger roster reveal however, was Blue Beetle. Based primarily on his Jaime Reyes incarnation, a Hispanic teen who has the mystical Blue Beetle scarab fused to his spine, he looks perfect for the new gear system that this Injustice sequel revolves around. And a lot more potent than playing as a glum Ringo Starr.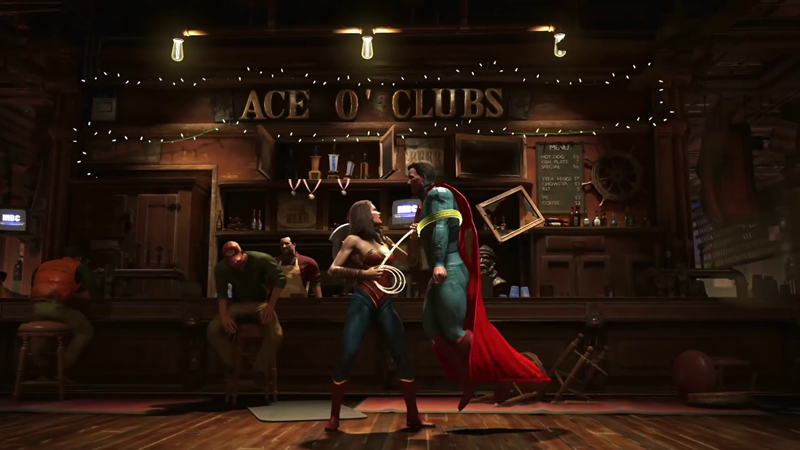 At the SDCC panel, NetherRealm boss Ed Boon noted that a crossover character will most likely appear, although "it likely won't be Scorpion again." The best news out of the panel however? That Injustice Years 1-2 writer Tom Taylor is scripting the story for this sequel. If you haven't read it, go boot up a few of the online comics that Taylor wrote, a prequel era for the Injustice Universe that resulted in Superman becoming a tyrannical despot after the Joker tricked the man of steel into murdering his wife and unborn child.
Really, really good reading. Especially if you want to see Batman share the backseat of a car with Detective Chimp. Injustice 2 kicks off next year on PlayStation 4 and Xbox One, with a PC port being "likely" according to Boon.
Last Updated: July 25, 2016