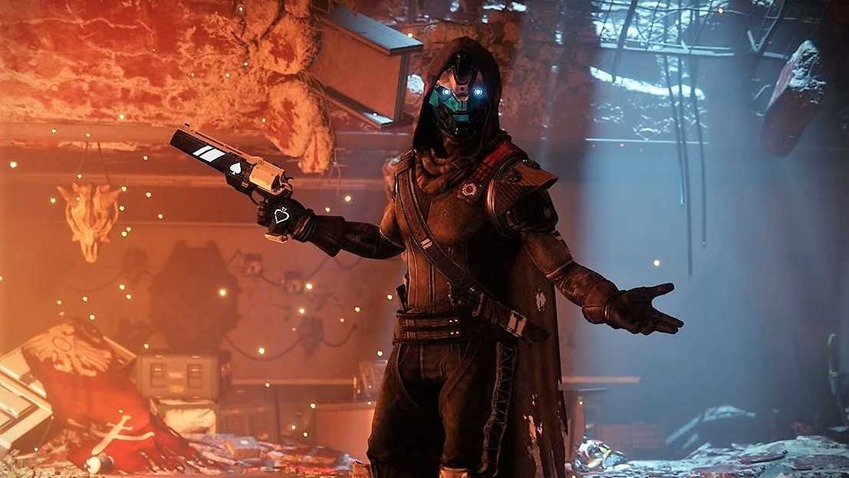 I know exactly how next week is going to go down. I'm going to anxiously count down the minutes until the Destiny 2: Warmind expansion goes live, jump straight into it and finish its single-player offerings in a mere handful of hours. From there, it'll be a week spent playing the Escalation Protocol mode until I get bored, a few more days of exploring every nook and cranny of the Hellas Basin as I search for new Exotic gear and then I'll be ready to complain that there's nothing to doooooooo.
That's…a vicious cycle that I'm trapped in. I can't wait to start it of course, because that's just the kind of sucker that I am. At least I won't have long to wait for Destiny 2's most masochistic event to go live either, as the new Leviathan Raid Lair Spire of Stars will launch pretty soon after Warmind drops. Announced in last week's livestream, Spire of Stars completes the dungeon that began in the Leviathan Raid and was continued in Curse of Osiris, with Bungie cryptically (and typically) saying that completion of the event will give Guardians a "great reward".

That all kicks off next Friday, May 11 at 19:00 PM CAT/10:00 AM PT/13:00 PM ET/18:00 PM UK. As for the actual rewards that Bungie is hinting at? I have a few guesses:
A Ghost that has Peter Dinklage voicing it again
Ikora Rey's missing smile
A completely overpowered Thorn hand cannon that features Destiny year one specs
An elite group of bodyguards to protect you from pissed off Crucible players who hate you for having that Thorn
Paul McCartney strumming some space-tunes
A sequel to Oni
Concrete proof that Halo: Reach is superior to Halo: ODST
Actual endgame content that'll keep you around until the September expansion
A friend list that puts you in touch with Guardians who actually focus on Heroic Triggers for Public Events
A promise from your Trials of the Nine team to be pallbearers at your funeral so that they can let you down one last time
Anyway, a mere three days after launch? That's a helluva lot quicker than previous Raid content, which has been…slow, to say the least. Warmind finally arrives on May 8 for PC, Xbox One and PlayStation 4 Destiny 2 fans. I'll see you in orbit, Guardian.
Last Updated: May 3, 2018