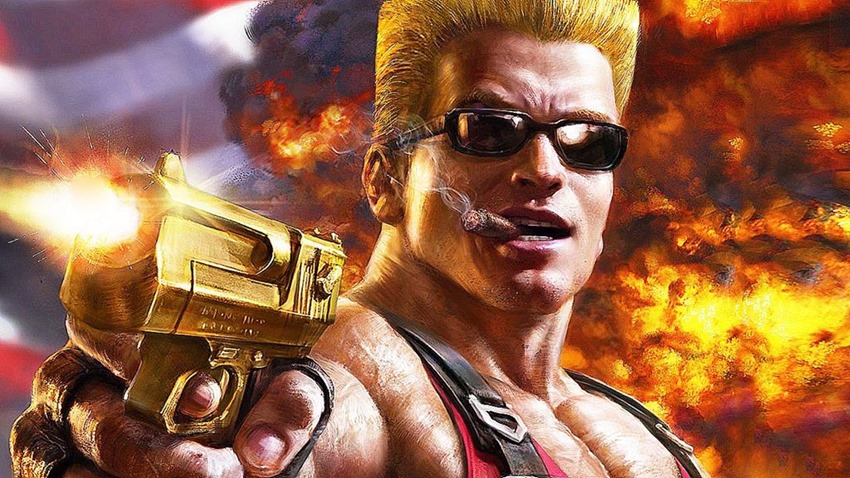 Duke Nukem may be a relic of the past, but he's also a brand that is forever linked to something other than cheap titillation and over the top action that is peppered with cheesy one-liners: Disappointment. After just about every PC gamer and their grandma managed to play through Duke Nukem 3D, mania for the wise-cracking gunslinger was at an all time high.
Fans couldn't get enough of the Testoblerone-munching hero, 3D Realms had an actual cash cow on their hands and the demand for Duke to really kick some ass with next generation hardware had Take Two Interactive throwing massive wads of cash at the company to create the ultimate Duke game. That game, was Duke Nukem Forever. When it was first announced, fans went mental:
The Quake 2 engine was running hot, the action looked solid and 3D Realms clearly had a winner on their hands. Until the studio decided to shift development to the Unreal Engine and essentially start the game from scratch again. Was it alarming? Absolutely. Did the 2001 trailer jettison those fears into the cold vacuum of space thanks to the even more explosive action promised? You bet your buns that 2001 Darryn watched this video countless times off of an old New Age Gaming CD-ROM:
That's the game that everyone wanted at the time. That's the game that fans would have gladly paid for. Instead, 3D Realms found itself falling victim to feature creep, a lack of resources and the studio eventually going bust towards the end of the 2000s, leaving Gearbox to swoop in and finish the game off. A game that was still utterly lacking in charm, polish and felt like a sexist dinosaur on a rampage.
So where did it all go wrong? "For me, around 2003. I remember having conversations with (3D Realms boss) George (Broussard) about 'I just don't think we're a big enough company to pull this off'. I even made suggestions, what about handing this over to for instance Digital Extremes, and I talked to James Schmalz over there and he loved the idea. Christoph Haltiner at Take Two, he loved the idea. I just couldn't get George to buy in on the idea.," 3D Realms co-founder Scott Miller Steve Miller said to IGN.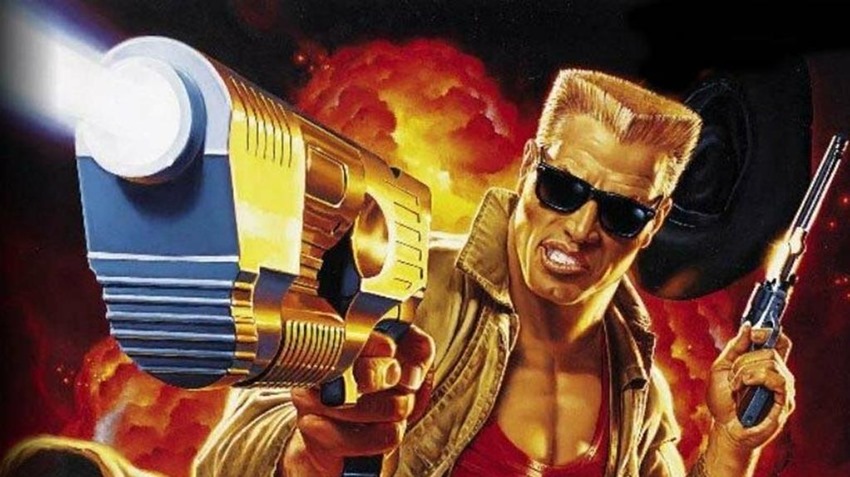 My argument to George was, we need to almost immediately double the size of our studio to get this thing out. What happens is, is that a new game will come out that blows the doors off of what we're doing, like Half-Life or Half-Life 2. And therefore we're like 'let's go back to the drawing board' and add more features to the engine and we're just always playing catch-up because our team is too small to ever really get ahead and maintain the kind of lead we want.

Near the end there, we finally did embrace the idea of bringing in other producers and a lot more people, but it was too late and Take Two had lost their patience with us and they didn't want to keep funding anything else. Definitely three or four years before that, I saw the writing on the wall.
It's a pity. As much as Duke Nukem is a relic of a forgotten era in gaming, he's still deserving of a better place in history for the strides he made at the time, whether they were good or bad. Duke Nukem Forever should have been the final chapter in a series that was expected to be explosive when it was eventually released.
Instead, Duke went out with less of a bang and more of a whimper in his final stab at greatness.
Last Updated: October 16, 2018