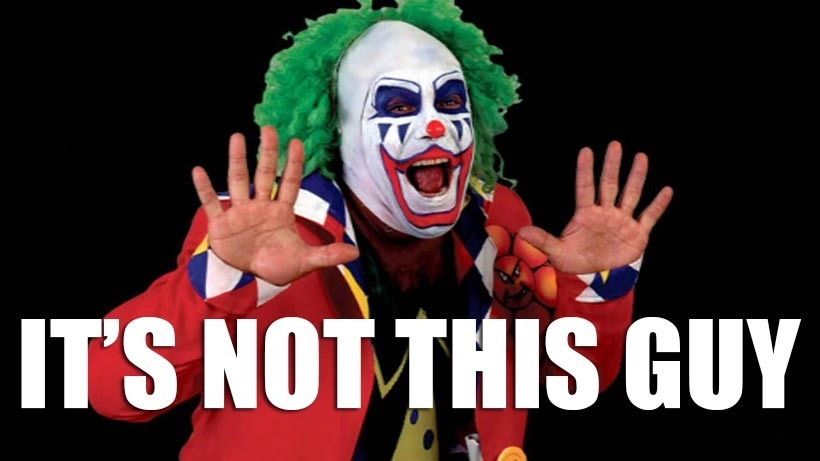 WWE's biggest event of the year may be the annual Wrestlemania extravaganza, but it's the Royal Rumble which starts a massive epic road-trip to the grandest stage of them all. It's also easily the best event that the WWE puts out every year, as it features 30 wrestlers creating flesh collisions in a very crowded ring where the only way out is over the top rope.
But there's more to the Royal Rumble than just a heaving mass of muscles going at it every January. The event has also become an annual reunion of WWE faces from yesteryear, with various legends drawing a number and entering the ring and earning a massive pop from the crowd when they see a cult favourite sports entertainer appear. And then there're the real surprises.
Spoilers for the Royal Rumble to follow, in case you don't want to see your pre-determined fun ruined
[learn_more caption="ARE YOU READDDY TO RUMBBBBBLE?"]
The 2016 Royal Rumble may have seen Triple H walk off with championship gold, thus setting up a push for Roman Reigns in much the same manner that Hollywood is hellbent on making you like actor Jai Courtney, but it was AJ Styles who was the real winner that night.
An absolute legend in TNA, Ring of Honor and New Japan Pro Wrestling, Styles made his debut in the Royal Rumble and had the audience buzzing. His is a name that people have been waiting ages for to see in action in a WWE ring, and with plenty of the top-shelf talent sidelined with injuries, a necessary addition to that roster as well. Just don't expect to see him in WWE 2K16. When quizzed on Twitter if AJ Styles would be released as a DLC addition to WWE 2K16, 2K Games responded with:
AJ won't be available in WWE 2K16 as all DLC was locked in ages ago. Going forward, we'll have to wait and see!
I'm not exactly surprised. It's an apparently labour-intensive process to accurately capture a wrassler using the 2K camera rig that maps their faces, and adding a ton of moves, wardrobe and ring entrances is something that'll most likely be saved for the inevitable WWE 2K17 later this year.
It's made for some hilariously awkward content in previous WWE games however, such as WWE 2K15 having a major dose of CM Punk content after the straight-edge superstar departed for UFC and to this day has maintained an unbeaten record there of 0-0. It also depends on just how long AJ Styles will be in the WWE for. But then again, it's easy enough to create your own wrestler these days, thanks to WWE 2K16 having a nifty creation suite.[/learn_more]
Last Updated: January 26, 2016