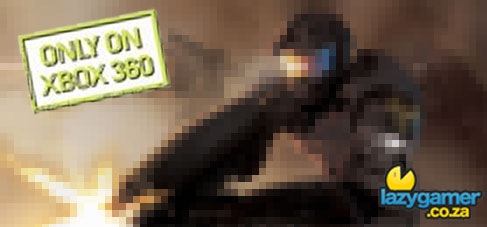 Black Rock Studios, the devs behind ATV, Split/Second have revealed that Microsoft have relinquished certain guidelines pertaining to the resolution output of games made for their Xbox 360. Since launch, developers have been constrained by having to make sure their games output at least 720p. Those developmental shackles are no more.
What does this mean? Well, for one it means developers can release their games at sub-HD resolutions if they want, or need to. It also means that the PS3 is the only real HD console left…
Of course, it doesn't really matter. Call of duty 4 – which is a gorgeous game – runs at a sub-HD 600p on both consoles. Halo 3, one of the 360's flagship titles runs at 640p. Both of these titles regularly feature in Xbox Live's most active games, perhaps a testament to the fact that resolution isn't everything.
The 360's built in scaler does a fantastic job of upscaling the image to fit your screen making this mostly moot. It's been confirmed that Call Of Duty : Modern Warfare 2 will also be running at the 600p resolution of its forebear, and it looks jaw-droppingly beautiful. In a bleak, kill everything in sight kind of way.
Source : Joystiq
Last Updated: September 3, 2009