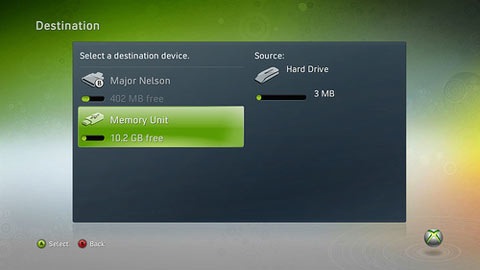 Just the other day, we reported that the Xbox 360 will be getting USB memory support, meaning that you will be able to use USB devices on your console in place of memory sticks and hard drives.
Major Nelson has now notified us that the update is coming soon, and will be added to the console on April 6th. While you will be able to use any USB device (apparently external hard drives "may work") you will only be able to utilise 16GB's on the device, with a maximum of two devices connected at the same time. Microsoft will be partnering with Sandisk to release their own official branded devices as well.
I am one of those poor suckers that is still sitting with a crummy 20GB hard drive, so the ability to even just download a large demo onto a USB flash drive so that I can try it out is a function that I will be very happy to make use use of.
Major Nelson via Kotaku
Last Updated: March 29, 2010