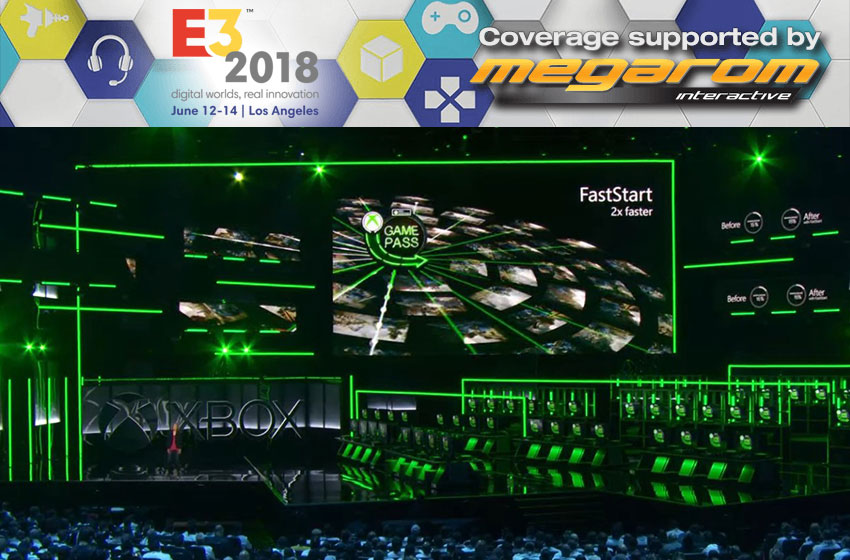 Xbox Game Pass, Microsoft's Netflix-for-games subscription service is getting quite the significant upgrade in the next few weeks. During the Xbox presentation at E3, Ashley Speicher, head of engineering at Xbox Game Pass, revealed that included in this month's update will be FastStart, a brand new technology that allows players to begin playing games (at least the select titles it will be available on) twice as fast as the present system.
How FastStart works is that the system uses machine learning to figure out what the most necessary sections of a game are, and downloads them first. This means that players can theoretically start playing just minutes after picking a title from the Game Pass library, as the rest of the game files download in the background.
As for those Game Pass titles, those are getting an upgrade as well, as the system's catalogue is expanding with even more big games being made available on launch. These include huge upcoming first-party titles like Forza Horizon 4, Gears of War 5, Crackdown 3, and Halo: The Master Chief Collection, while deals are in process to nab others like Warhammer: Vermintide 2, Ashen, Afterparty and Phoenix Point on their respective launches. Also joining the service as of today will be Fallout 4, Elder Scrolls Online, and The Division. At just $9.99, and with several titles offering Play Anywhere functionality (you can play them on either PC or Xbox), Xbox Game Pass is starting looking more and more appealing by the day.
Last Updated: June 11, 2018