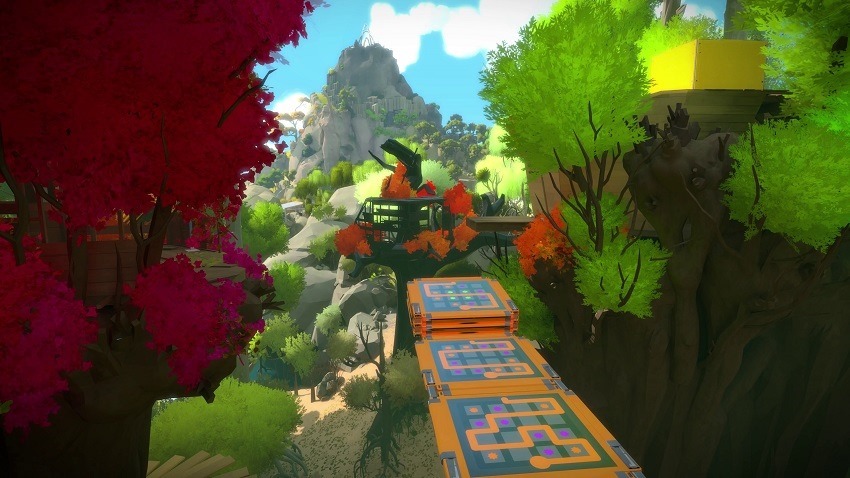 If you think it's just Sony going for another great month in April with PlayStation Plus, Xbox is certainly making it harder for them to claim top honours uncontested. In what might be one of the best months for the service this year, Games with Gold in April is bringing you an underappreciated entry in the Assassin's Creed franchise (just now that you've finished Origins) as well as one of the most critically acclaimed puzzle games of our time. There's also a hint of horror with Dead Space 2, which is always a good time.
The Witness comes from Braid creator Jonathan Blow, and is a remarkably different game to the time-twisting platformer. In The Witness you're left to your own devices on a weird, colourful island, solving puzzles that look like small, 2D grids. Each grid has a trick to it though. Some might play with the movement of your input in weird ways, others will require knowledge of unknown symbols to even start. The Witness is gruelling in the best ways, forcing you to whip out a notebook to keep track of clues and hits and jot done theories you might have. It's a must play.
Equally so is Assassin's Creed: Syndicate – the industrial revolution set entry in the game which stars the Frye Twins in a rather riveting adventure. It suffered under the poor reception of Assassin's Creed Unity the year before, and eventually led Ubisoft to give the franchise a year off. But don't be put off by that and miss an arguably amazing entry into the series, if just for the playful banter between the twins themselves.
Also joining the Xbox 360 Backwards compatibility roster is both Cars 2 (the only real bummer to the line-up) and Dead Space 2. The latter is pretty stellar by today's standards still, and while not as spooky as its first entry it still made some meaningful gameplay improvements. There's also this crazy cult that has these strange dinosaurs looking necromorphs and it's terrifying. Play it.
To wrap up:
The Witness – April 1st to April 30th
Assassin's Creed: Syndicate – April 16th to May 15th
Cars 2 – April 1st to April 15th
Dead Space 2 – April 16th to April 30th
Last Updated: March 29, 2018