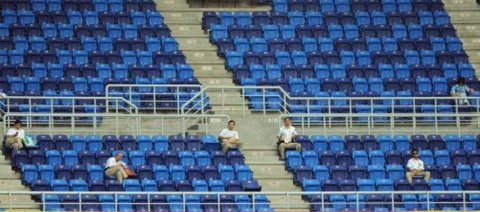 If I think back over the titles that have been released on the XBLA or PSN there are quite a few titles of real quality which stand out.
I am thinking of Castle Crashers, Braid, Flow and Geometry Wars just to name a few.
However what is really disconcerting is that none of those titles have sold exceptionally well and we are still waiting on a XBLA or PSN title to break a million units.
Battlefield 1943 is the latest title to make it's mark on the downloadable market and has instantly smashed all previous records by shipping a combined 600 000 units in it's first week on both platforms.
With the magical sequel mark being 1 000 000 units you can forgive the publishers of online games not wanting to invest to much money into the distribution chain.
Let's hope that Battlefield 1943 has some good legs and keeps on going through the combined million mark soon enough and hopefully continues from there, I really do like the idea of not having to walk into a store to get my gaming fix.
Last Updated: July 24, 2009