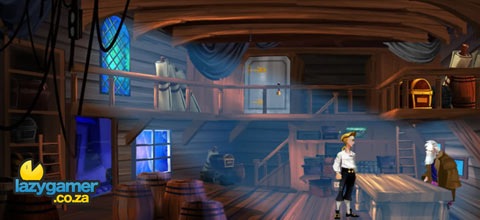 Paying full price is like, seriously overrated, right? Right. This weeks Xbox Live Deal of the Week involves, pirates, seas, and monkeys… or something.
For this week, and only for Xbox Live Gold account holders, you can get yourself the mighty HD remake of the legendary The Secret Of Monkey Island for a price so low that it could almost be considered piracy (*cough*).
Pick up (err, digitally) The Secret of Monkey Island now for only 400 MS Points. You can but it through Marketplace here.
Also keep an eye out for reduced prices on some of the Monkey Island Avatar items this week, again for Gold subscribers only.
Source: Joystiq
Last Updated: May 18, 2010