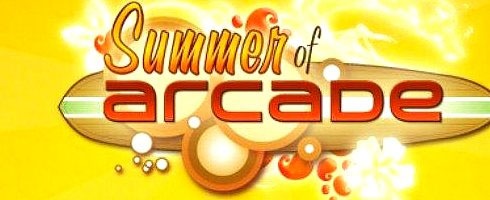 While we freeze our southern hemisphere asses off, it's Summertime in the north – which once again means it's time for the Xbox Live Summer of Arcade. Last year saw the release of some absolute gems, like Trails HD, 'Splosion Man and Marvel vs Capcom 2.
This year is no different, and the games on offer are quite delightful. They include Limbo, the minimalist black and white puzzle platformer – and winner of multiple IGF awards. It's a little reminiscent of Braid, mixed with Heart of Darkness.
Hydro Thunder Hurricane is more Hydro Thunder, a former Midway franchise that's a little like Wipeout on water. Next up will be Castlevania: Harmony of Despair, the 6-player co-op Castlevania. If you've played Castlevania: Dawn of Sorrow and Portrait of Ruin on the DS you'll know what to expect – only with the addition of 6 player co-op and versus multiplayer.
The next game is one that could be interesting, depending on consumer uptake. Monday Night combat is a class-based, multiplayer arena shooter that looks to combine Unreal tournament with a bit Team Fortress 2 to give you squad-based Tower Defence combat. It's looks pretty damned great, and I remain cautioslu optimistic.
The last Summer of Arcade game is Lara Croft and the Guardian of Light – a different take on the tom Raider Franchise. It looks to be an isometric dungeon crawler with a focus on intense combat and co-operative play, locally or online.
Each game will sell for 1200 MSP, but should decide to buy all five of the Summer of Arcade games, you will receive a rebate of 1200 MSP. Buy three, and you'll get a 400 MSP rebate. Sweet!
Limbo -July 21
Hydro Thunder Hurricane – July 28
Castlevania: Harmony of Despair – August 4
Monday Night Combat – August 11
Lara Croft and the Guardian of Light – August 18
I'm definitely getting Limbo, Castlevania and Lara Croft – and I may just get Monday night Combat as well. Are you interested in any of these?
Check out more, including a pretty kick-ass trailer for all games over at Xbox.com
http://www.xbox.com/en-US/community/events/summerofarcade/default.htm
Last Updated: July 7, 2010