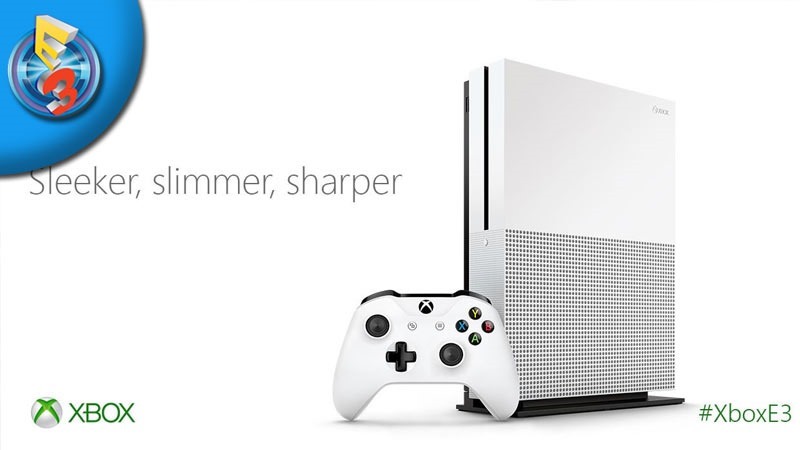 While Xbox's ridiculously powerful Project Scorpio is still a while off, there is a new Xbox One coming later this year. As you likely already know, the Xbox One S is a smaller, sleeker and slimmer Xbox One that comes with a refined version of the system's controller.
It also has support for HDMI 2.0a,, 4K video, that new-fangled High-dynamic-range imaging (which, if you have a compatible TV, means more vibrant colours and a higher range of luminosity), and has the power supply stuffed on the inside. To cram everything inside and keep the unit smaller, the new Xbox One also doesn't have a dedicated Kinect port, which may signal the final nail in the coffin for Microsoft's underutilised motion-sensing peripheral.
Interestingly, to enable this sort of stuff, it mean that there may be a slightly better GPU in the new Xbox One. While the difference is likely slight, it seems that the Xbox One S may come with a bit of a performance increase.
That's according to Gears of War boss Rod Fergusson, speaking to Polygon. He says that the Xbox One S allows Gears of War to perform a little better, or at least look a little better. Gears of War 4, you see, uses the same sort of dynamic resolution scaling that many Xbox One games employ to keep the frame rate up. On the Xbox One S, the game needs to adjust that resolution a little less frequently to maintain its target frame rates of 60fps in multiplayer, and 30 fps in the single player and co-op.
So that's nice – but I really do find Microsoft's marketing message here a little muddy. They've announced a new revision of the Xbox One at the same time that they've said it'll be redundant in a year anyway. That said, given the astronomical specifications of the Xbox One Scorpio, it's likely to cost quite a bit more than the $299 the new Xbox One S will be retailing for – so it's likely meant for a small subset of console gamers who want the shiniest graphics, but couldn't be arsed with PCs.
Last Updated: June 14, 2016