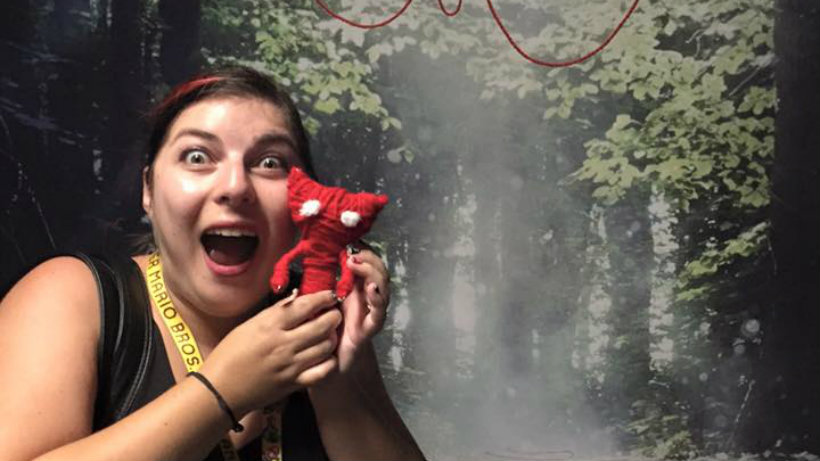 I fell in love with Yarny from the moment that shy, passionate man took the stage during EA's E3 press conference. It was the most authentic part of their event, and I simply adored Martin Sahlin's vision for a unique platformer. Yarny was adorable and I loved him, and now it seems that he's sticking around for more games.
When Geoff reviewed Unravel, he explained that it was a beautifully emotional story , but was let down by the simplicity of its platforming:
As a metaphor for the ties that bind a family together, Yarny and Unravel are exceptional; beautiful, and invoking a quiet contemplation. It's just hard not to wish it was a better game.
Well, it seems that EA might have that opportunity to make a better game. According to an update from EA VP Patrick Söderlund, EA and Coldwood Interactive (Martin Sahlin's studio) are extending their partnership.
Earlier this year, we released Unravel, a one-of-a-kind, physics-based puzzle platformer that captured the hearts of players around the world. The awesomely creative development team at Coldwood Interactive brought tiny, endearing Yarny to life. And since then, it's been quite incredible to see the community's love for Yarny, both in the game and beyond.

At EA, we love working with creative and passionate development teams, in our own studios and our partners. Which is why I'm very pleased to announce that we've signed a new agreement with Coldwood to work with them on their next project.

We don't have any details to share right now, but we look forward to sharing more when the time is right. We could not be more excited to continue working with Martin Sahlin and the great team at Coldwood, and to see the next adventure they bring to life.
Okay, so we're not actually sure if this will be another Yarny game. They would be silly not to capitalize on the character that captured the hearts of so many gamers, but with more time and money, perhaps the studio could make us an even better product. They don't explicitly say we can expect an Unravel 2, but perhaps we'll see something similar from the studio in the next year or so. I just hope that they stick with that authenticity – it was such a breath of fresh air in the middle of the EA press conference.
Last Updated: May 18, 2016