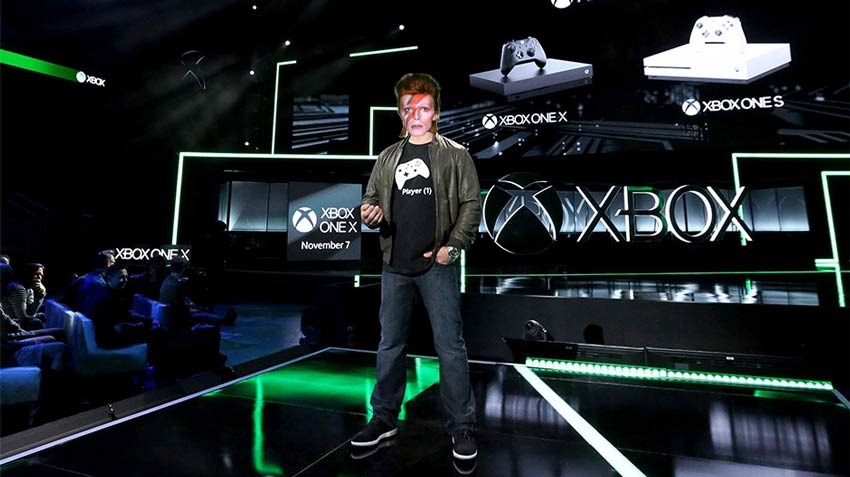 THE ROAD TO WRESTLEMANIA E3 HAS BEGUN! It may be six months away, but the Christmas in June is still something to look forward to as multiple video game developers and publishers begin the march to Los Angeles. Debate all you want about the relevance of that event when eyeballs are firmly on monitors and smartphones these days, but here's the thing: E3 isn't just about the games, but rather also the direction that the biggest players in the industry are taking.
It's a show where consoles are revealed, terrible ideas are thrown out before being forgotten a year later (ANYONE REMEMBER PROJECT GLASS ASYNCHRONOUS MULTIPLAYER BUZZWORDS OOOOOHHHH YEAH!) and a schedule for the rest of the gaming calendar is set. The biggest highlight? A weekend of press conferences from all the industry's heavy hitters, with Microsoft already promising some cha-cha-changes that'll be revealed at their media briefing at E3 2018.
Speaking on the Major Nelson podcast via GameSpot, Xboss Phil Spencer dropped a line that this year would see Microsoft reveal something different to consumers:
I don't think we've talked about yet, but I think will be some positive changes at E3. Could be fun for us; it'll be a nice change.
Look, I'm reading a LOT into that line, but let's examine the current state of Xbox and E3. 2016's press briefing was arguably Microsoft's best one, as they had plenty of exclusive games and deals announced, with almost every game revealed having a 2016 release date. 2017 was Microsoft leaning heavily on third-party support as the company focused on the Xbox One X console and strengthening their eco-system of gaming devices.
It's a year where Microsoft had little to buggerall first-party support, something that needs to change in 2018 if the company wants to avoid becoming the third wheel in the current trinity of mainstream gaming console developers. Microsoft doesn't just need exclusive games, it needs new franchises that can carry the Xbox brand. Halo, Gears of War and Forza Motorsport can't draw the attention of fans forever.
The other side of that equation of course, is that creating games takes time. You can't expect a company to instantly have titles available, as development is a fickle beast. Whatever the end result, Microsoft is in a good position as of this moment to add to its library. The Xbox One X is essentially a next-gen device that happens to be backwards compatible with two previous generations of gaming goodness, the slimmer Xbox One still has plenty of grunt under its hood and the PC side of things has resulted in a positive play anywhere brand change.
E3 2018 takes place from June 12-14, so hopefully the day before will reveal that Microsoft is back on track and ready to get serious with the support that the Xbox division deserves.
Last Updated: January 17, 2018