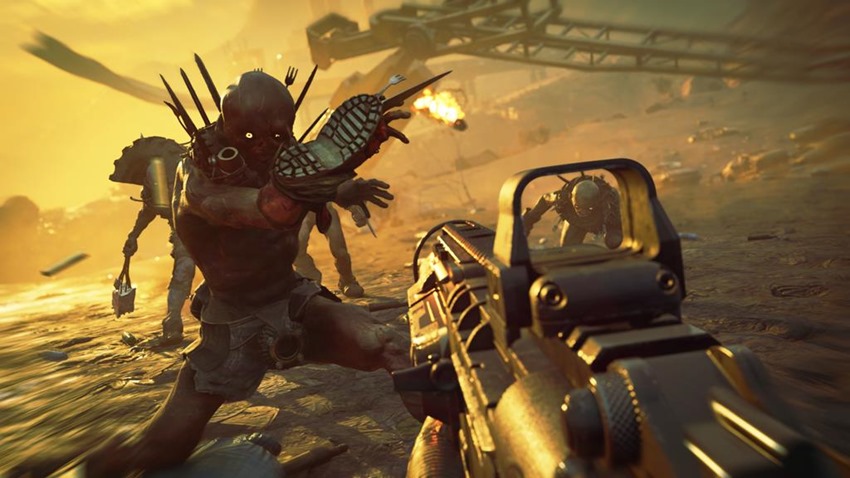 Rage 2! Possibly the best vehicle for Andrew W.K's music since Jackass convinced me that self-inflicted bodily harm was a great way to have fun. In a night that seemed very very focused on the apocalypse, Rage 2's take on life after the fall of society may just be the silliest and colourful exploration of a world gone mad.
Bethesda's shooter has plenty going for it: Solid action, interesting biomes to explore and and flagrant amounts of neon pink design in its DNA. One thing it didn't have? A release date to go along with all those shenaningans. Thanks to the Game Awards 2018 and a new trailer, we've now finally got a concrete date for the upcoming first-person shooter: May 14 in 2019. And on that note, here's the trailer!
Looking good! Rage 2 stars you as the last Ranger known as Walker (possibly related to Texas Ranger I hope), a mysterious figure who is hellbent on thwarting the plans of The Authority. A group of high-level WWE figures led by multiple-time world champion Triple H An oppressive organisation looking to take control of the world using exotic leftover technology, it's up to you to be the spanner that disrupts their machinations.
While listening to Andrew W.K music, of course. PARTY PARTY PARTY!
Last Updated: December 7, 2018