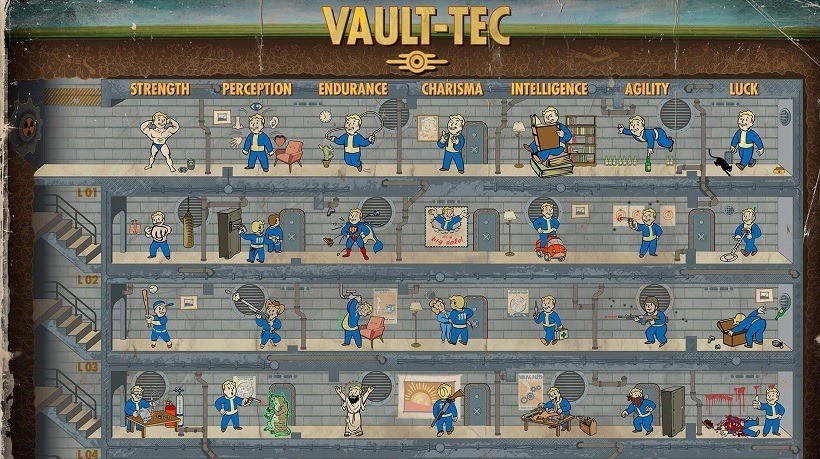 Hey look, it's more Fallout 4! With Bethesda finally unleashing the long awaited Fallout sequel in just five days, you bet they're doing their best to make sure you, your friends and your friend's friends are talking about their RPG and nothing else. That's why this week has been full of Fallout 4 details, but for a change this latest tool doesn't actually come from them directly. Instead, a dedicated fan has released a tool that let's you create your ideal Wastelander well ahead of time.
It isn't the first Fallout 4 character creator, but it's definitely the most robust one out there thanks to the game's perk list being completed earlier this week. That perk list contains many details about the game too, including the reveal of a brand new radiation weapon class. Every single one of Fallout 4's perks has a description with it, including its requirements, how it improves when you've levelled it up and even the neat artwork too.
You can give the new creation tool a swing right here.
In the past I've really focused on building up Charisma, Intelligence and Strength right from the start. Charisma lets me smooth talk my way through early conversations, and in Fallout 3 it got me some neat gear very early on. Intelligence is great too because of the flexibility it gives you with security systems, which makes early mission a breeze at times. And Strength – well sometimes when the former two don't work all you really need is the fortitude to punch your way through a situation. Or shoot. Same results.
All seven parts of S.P.E.C.I.A.L have already been entertainingly detailed by Bethesda in some short videos, and they could help you decide what to focus on before Fallout 4 launches next Tuesday on PS4, Xbox One and PC.
Last Updated: November 5, 2015