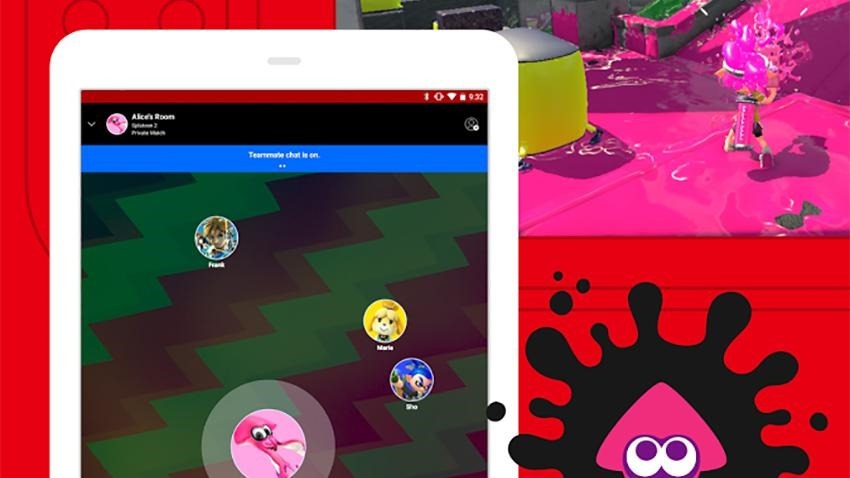 When Nintendo's Switch launched earlier this year, it was released with some rudimentary functionality missing. Players on the Switch aren't able to engage in voice chat, easily invite other people to games, or any of the sorts of online activities that should be in a modern console.
It's important for multiplayer-centric games like the soon-to-be-released Splatoon 2. The reason it's missing? Nintendo wants that sort of stuff to be run from an app on your mobile phone. Said app wasn't available to download at launch, but you can grab it right now. It's available on both iOS and Android, though it can't actually do anything for you at the moment, unless you get excited by "server unavailable" messages.
Once it is functional, the app will let you use Splatoon 2's SplatNet service, use voice chat, and invite friends to games. It's free to use until Nintendo kicks off its paid networking services later this year.
The Nintendo Switch Online app is designed to help enhance your online gameplay experience on Nintendo Switch™. With this app, you can check game-specific services (e.g., SplatNet 2 for Splatoon 2), invite friends to play with you via social media, and use voice chat while gaming.

Do you play Splatoon 2? If so, you can make use of the dedicated SplatNet 2 service!

You can use SplatNet 2 to check all sorts of vital battle-related information, including match results, stages, and rankings!

Inviting friends via social media

You can invite friends to play with you in supported games via social media such as Facebook and Twitter. Of course, you can easily invite your Nintendo Switch friends, too!

Using voice chat while gaming

You can enjoy voice chat in different ways depending on the type of game you're playing. Chat with everyone in your room or split voice chat into teams and have it out head-to-head!
It's useless right now, but available to download in anticipation of Splatoon 2.
Last Updated: July 19, 2017