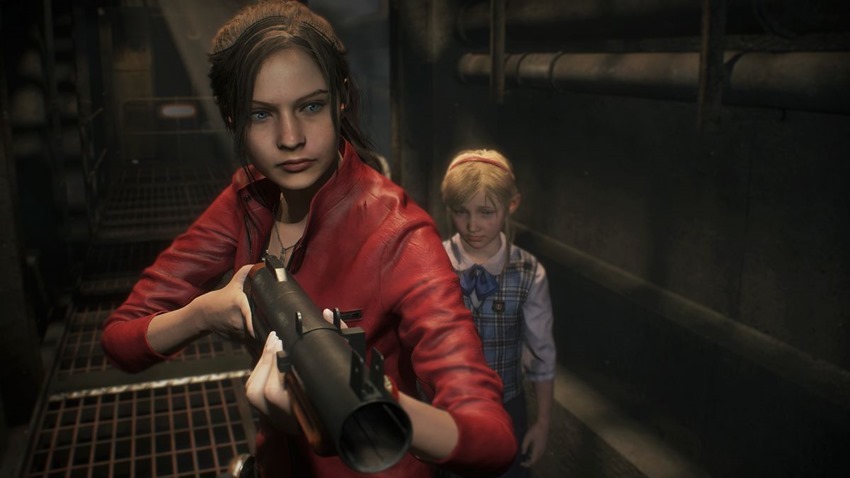 Resident Evil 2's delightful remake is one of the best games released this year. As with the original, it's a game that's best enjoyed through multiple playthroughs. If you're good enough at the game, you'll unlock some pretty attractive rewards, but some of them require ninja-like precision and planning.
While unlocking the fourth survivor and the Tofu survivor mode aren't impossible, unlocking the game's unlimited ammo weapons can be a bit of a nightmare. To get the unbreakable knife, all you need do is find and destroy all the Mr Raccoon toys littered throughout the game. From there, it starts becoming trickier. There are infinite ammo guns that require you get an S- Rank all through the game. The rank is entirely based on time, so to do that you need to finish the game in under two hours. To get some of the weapons, you need to do that but also save fewer than three times. It's incredibly difficult to do.
Capcom's making it easier, by letting players just buy it all. Players who don't have the skill or the time to earn those weapons can now just shell out $4.99 (R89.00 in SA) to unlock them all.
The package contains the 4th Survivor Game Mode, The Tofu Survivor Game Mode, an Unbreakable Combat Knife, and infinite ammo for the Samurai Edge, LE-5 Submachine Gun, ATM-4 Rocket Launcher, and the Minigun. All costumes, concept art and models are also unlocked as part of the paid-for package.
There are, as you might expect, quite a few people who're upset about this, but I don't think it's a bad thing. Most people aren't going to spend the time to unlock this stuff, so it's nice that they'll still be able to use it. The option still exists to earn these rewards, and while paying to unlock them takes a little something away from the experience for those who do shell out for the DLC, it doesn't do a thing to hamper the experience of those who've opted to earn it.
I do, however, wish that Capcom was more explicit about this DLC from the beginning so that people could have made informed decisions on how to spend their time.
Last Updated: April 9, 2019