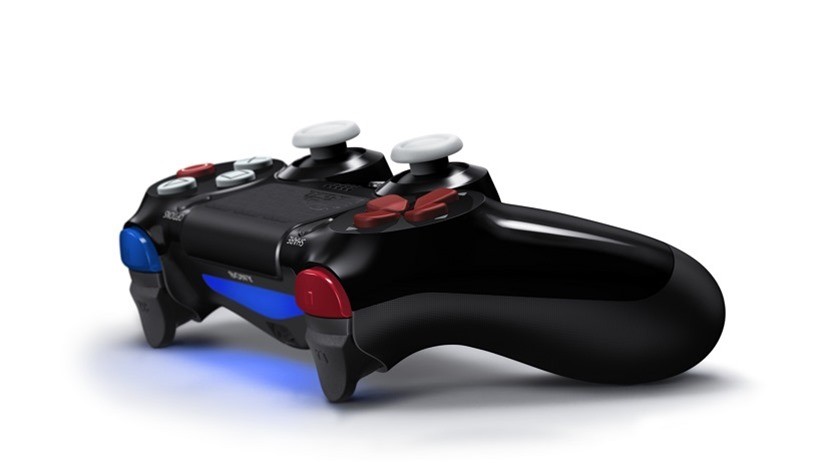 I love Star Wars. I was one of the few (or so it seems) that really enjoyed the Battlefront open beta a few weeks back, and I have no problem admitting that my critical glasses were probably tinted by the allure of its compelling setting. I've ordered my Force Awakens tickets already too. I've got a BB-8 Droid sitting right next to me. I truly love Star Wars – but even  I can't abide just how ugly this PS4 controller is.
It comes packaged with the special Star Wars Battlefront PS4 that is set to release next week Tuesday, with the console itself actually looking like something I'd have on my shelf. The controller on the other hand is not. It's a Darth Vader-themed controller apparently, but looking at it that would be hard to tell. It's got a nice red tint to the D-Pad, but the red and blue R1 and L1 buttons coupled with the odd colouring of the face buttons just makes me want to spray paint the thing black.
Of course, that's just my humble opinion. You could love it (and you'd be wrong), and if so you'll be glad to know that the controller is being sold out of bundle for Star Wars fans that already have themselves a PS4. It's going to be available from next week at a slightly higher than normal price for a controller, but it seems like the perfect peripheral to bundle with Battlefront on release day.
But think long and hard about it. Especially when it comes to those multi-coloured bumper buttons. I just shudder at the thought of it.
Last Updated: November 10, 2015