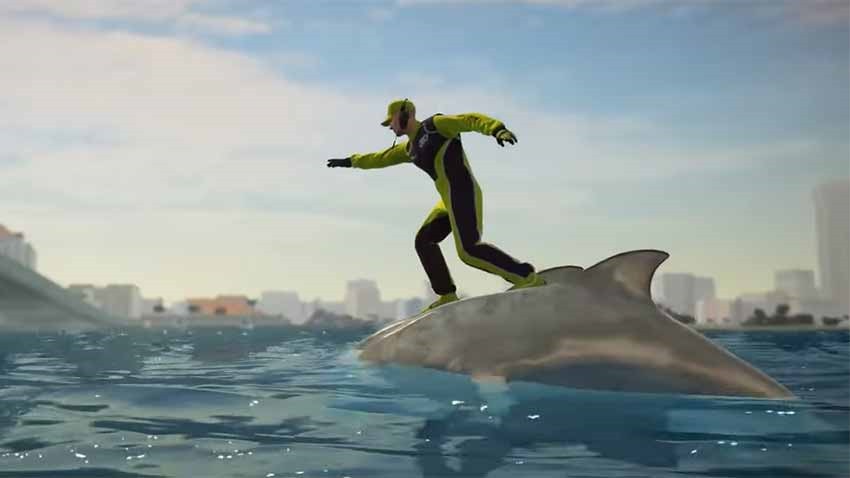 Hitman 2 may just be my favourite game of 2018. Yes, it's essentially Hitman from 2016 with a second season of content, but the changes made to the formula that appear to be minor are magnificent new upgrades with gigantic ramifications for the series. Beyond that, it's also the most technically polished game of the year, boasting a shine and a sheen that sets a new benchmark for how a finished game should look and perform.
That it does all this while also generating hundreds of NPCs, story threads and events that all play into its macabre system of clockwork precision, makes for an even more outstanding game. Hitman 2 is more than just that however. Beneath the razzle dazzle and sandbox shenanigans, it's also the kind of game that delights in offering Easter eggs to players. Heck, you could say that Hitman 2's sole porpoise in life is to hide a few whacky treats away for those fans who know where to look.
Take the Miami level for instance. It's a beautiful stage, one flush with crowds and opportunities a'plenty. You've got multiple avenues of murder open to you, ranging from poisoned eye drops to pyrotechnic blunders that'll help you complete your objectives. Of course, killing your targets in Hitman 2 is only half the game. The rest of it, is walking away from the scene of the crime and looking badass in the process.
Or you could just ride a dolphin out of Miami:
To get that ending, players will need to head back to Dolphin Square and walk over the coloured tiles in a specific order. Get it right, and Agent 47 will surf his way out of Miami on the back of the most liked mammal of the seven seas, despite the fact that science has proven that dolphins may be nature's biggest jerks instead of the friendly flipper-fans they've been portrayed as in movies and TV.
Last Updated: November 26, 2018