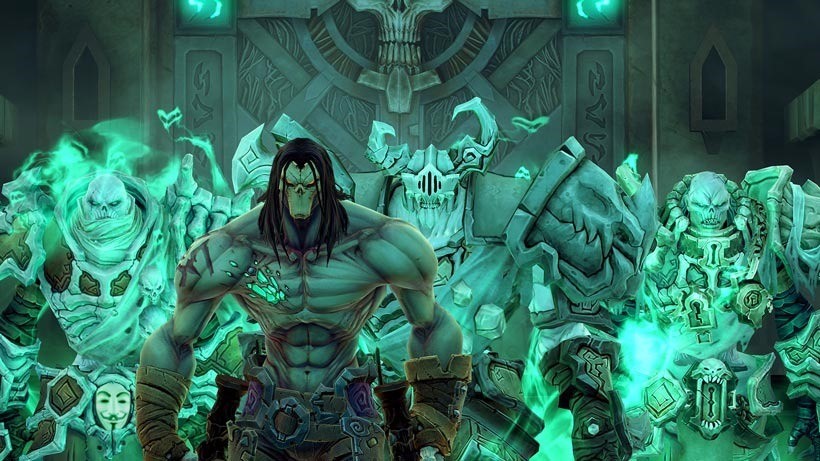 Darksiders will always be one of my favourite franchises. It's very much the closest that non-Nintendo fans will ever come to playing a Legend of Zelda game, had that time-honoured franchise gone on a massive bender and woken up next to God of War the following morning.
Anyway, both Darksiders games are great stuff. The first one is pretty much a self-contained masterpiece of high-level action and exploration, while the sequel added a more nimble sense of open-world travel to the formula.
And that's the game that is busy getting the most love right now, with the recently released Deathinitive Edition. Silly name aside, you could get your hands on the Grim Reaper for free.
Depending on a few requirements of course.
If you happened to have purchased the Darksiders Franchise Pack on PC before November 5, then congrats! You now get the Deathinitive Edition for free, which is pretty much a gratis upgrade with this version.
If you happen to own Darksiders II already, before November 5, then you're getting a hefty discount of 80%. Nice. That works out to $6, so not bad for the upgrade and all the tweaks that it brings. And last up, newcomers who are deep-dipping into Darksiders, can grab the game for 20% off or $24 on Steam during the first week release.
It all makes sense. The majority of folks who'll dip back into Darksiders II have most likely already played the game. So a cheap/free upgrade sounds like a fair deal. If you genuinely have never played Darksiders, it's well worth it if you're a fan of action games. The first game can be picked up for a song these days, while the sequel is distinct enough to stand on its own.
It's also got an absolutely sublime artistic vision, that no other game has managed to replicate, courtesy of art lead Joe Madureira. Go on and check it out.
Last Updated: November 5, 2015