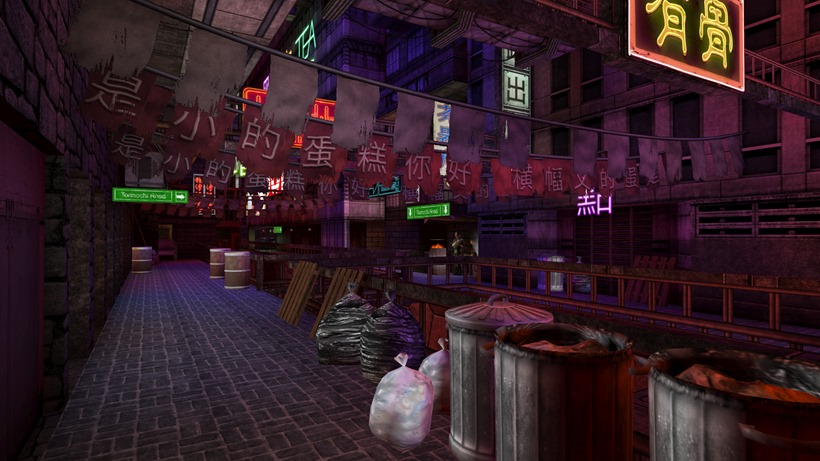 In 2000, gamers were blown away by the iconic title, Deus Ex. As a kid, I had no idea what the hell was going on in terms of story, but the game has always stuck with me. It was captivating, entertaining, and most of all, a ton of fun. It went on to spawn a decent follow up, Invisible War, which was followed up by the more recent, far better prequel, Human Revolution. Its sequel, Mankind Divided, is highly anticipated, and due for release early next year.
Want to go back to the series' roots though, and experience where it all began before diving in to the most recent game in the franchise? Now is a good a time as any, because even though nobody asked for it, the very original Deus Ex has received a facelift by means of a newly released mod (via Polygon):
Deus Ex: Revision is a community-made overhaul of the 2000 classic. It features new environments, new music, and new world-building detail. It also bundles in some of the best modifications that the fanbase has made over the years, including Direct3D 9 rendering, high-resolution textures, high-detail 3D models, and alternative gameplay modes.
Locations throughout the game world have been re-designed with new aesthetic and gameplay detail.
A new soundtrack has been composed by the symphonic electronica duo EdenShard, based on the original score.
High Resolution Textures courtesy of New Vision.
High Detail 3D models courtesy of Project HDTP.
Direct3D 9 Rendering courtesy of Chris Dohnal.
In order to enjoy this mod, the original Deus Ex you'll need the original game. That's hardly an issue, as the game of the year edition is going for a measly $1.39 as part of the very sneaky Steam sale. I am so tempted to grab it myself, but my backlog is giant enough as is.
What about you? Will you be going back to 2052 for some augmented shenanigans?
Last Updated: October 14, 2015