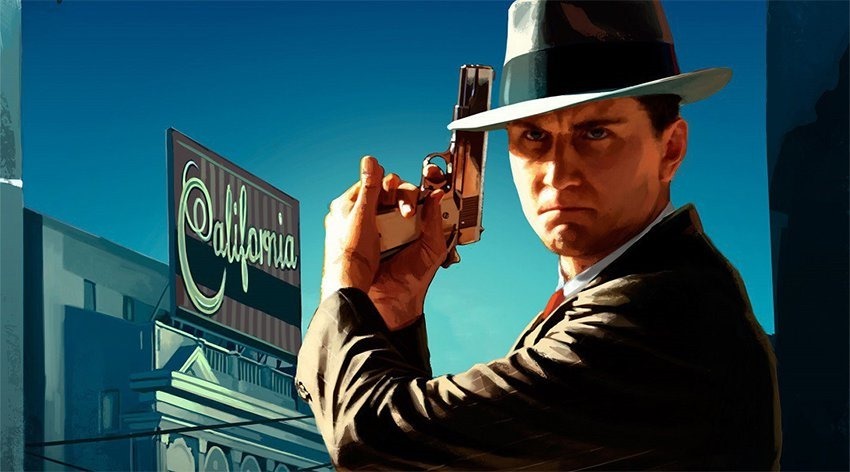 Nintendo's Switch is a lovely little system, but its internal storage is a little lacking. With just 32GB of on-board storage, there's not an awful lot you can fit on the system. Thankfully, it supports micro sd cards to expand its storage significantly – and you're going to need one of those little things if you plan on playing Rockstar and Team Bondi's detective action-adventure L.A Noire on the system.
It's especially the case if you plan on buying the game digitally. Says Rockstar's L.A Noire Knowledge base:
"The Nintendo eShop digital version of L.A. Noire, including all bug fixes and improvements, requires 29 GB of available storage. Because this exceeds the available internal storage on the console, the eShop version of the game must be installed to a microSD card (sold separately) that is inserted prior beginning the download."
If you opt for the physical cartridge, you're still going to need to download a hefty 14 GB update just to play the game.
"If using the physical cartridge version of L.A. Noire, the game will require a 14 GB digital download containing required gameplay data as well as general bug fixes and improvements. This file can be downloaded to either the Nintendo Switch console's internal storage or a microSD card (sold separately)."
Of course, L.A Noire was always a big game, spanning across 4 DVDs when it was released on Xbox 360. The Switch version has a few worthwhile upgrades, including HD Rumble support, optional motion controls and yes, the fact that you can play it on the go (or in bed, or on the toilet – giving you the opportunity to make the same faces Cole does). The impending PlayStation 4 and Xbox One versions will let players run the game at 4K if they have the requisite hardware, while HTC Vive owners can play some new VR cases.
It's out on November 14.
Last Updated: November 2, 2017