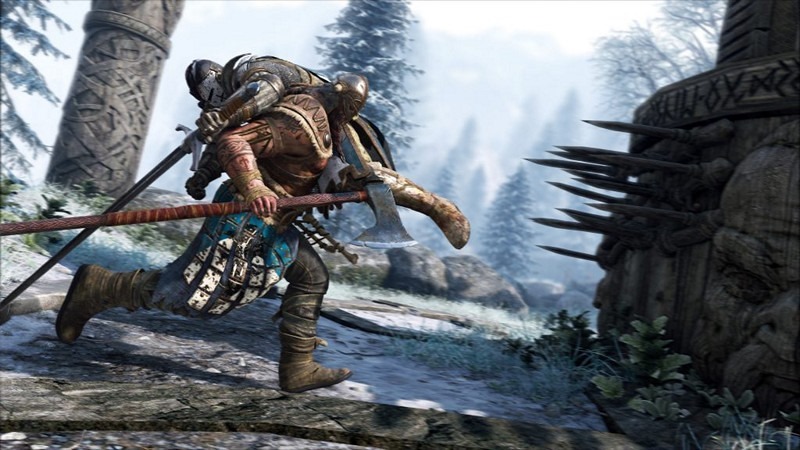 Here at LGHQ, we're terribly excited for Ubisoft's upcoming fighting game, For Honor. We've had the pleasure of going hands on with the multicultural melee battler a few times now, and it's impressed us every time. A lot of that has to do with the fact that it's so very different from the sorts of things you can play right now. Says us:
"It's rare to play a game where mechanics are so different that learning is the biggest barrier – but only because you aren't tuned to understand them just yet. For Honor establishes complex behaviour with a simple control scheme, and delivered a truly gratifying play session."
It's like a high-stakes game of rock, paper scissors – only with far more in the at of sharp, stabby implements. It has a single player campaign, that once upon a time you would be able to play without an internet connection. That's changed. Ubisoft has now confirmed that you'll need to be connected to the internet to play For Honor.
"We can confirm that For Honor is an always online experience. Some elements of progression, which is hosted online, are shared across story and multiplayer modes," a Ubisoft spokesperson told PCGamesN. "Players will need to be connected to the Internet at all times to play For Honor."
It seems to be a recent revelation. Previous mentions of the game's offline campaign on storefronts like Steam and uPlay have been scrubbed.
For Honor is coming on 14 February, 2017 – because nothing says "I Love You" like an axe to the face.
Last Updated: December 14, 2016