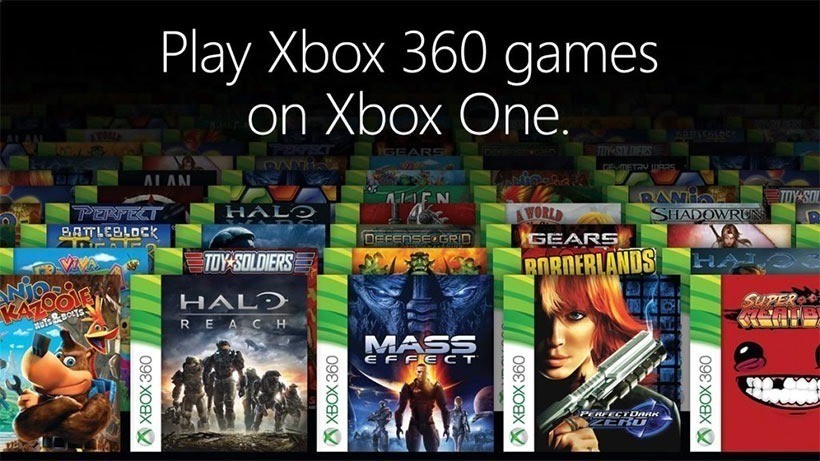 If you're a fan of playing old stuff on newer hardware, then good news! You can finally stop screaming at your Blu-Ray player for not accepting betamax tapes (Just me?), and dip into the backwards compatibility function that'll hit the Xbox One today as part of the new dashboard experience. So far, there's 104 confirmed games on the way, with more being unlocked every month.
Games which will arrive on a "very regular schedule," according to the Director Of Program Management For Xbox, Mike Ybarra.
Today, you can play a few classics, such as Mass Effect, Borderlands and Just Cause 2. However, the list is also noticeably absent of fantastic games such as Metal Gear Rising: Revengeance, Metal Gear Rising: Revengeance and Metal Gear Rising: Revengeance.
That library will be more populated in the months to come however, as Ybarra explained to GamesRadar that the Games With Gold platform could help add more games to the library. Including one very popular Halo title. "Halo Reach is top 5 in user voted feedback," Ybarra said, "so obviously we're looking at it."
When we created Xbox One, we had statements around whether [backwards compatibility] was possible. We truly believed that at the time.
According to Ybarra, figuring out the emulation side of the equation wasn't the trickiest hurdle. It was getting the games ready for a more social media-orientated console. "No game on 360 was ever really broadcast for mass consumption on Twitch or YouTube," Ybarra said, explaining how the older games to need to have streaming, recording and screenshot functionality as well.
From a tech standpoint it's a pretty broad approach, and we have a certification and a test process.
It's still going to come down to developers and publishers, when it comes to seeing more 360 games greenlit. I can easily see this becoming a pre-order bonus, something that Call of Duty and Fallout have already done this year by offering up previous sequels as incentives for early purchases. Which kind of works, as it opens up the doors for other players to try their hand at a classic title or two.
Until then, I'm still waiting for Metal Gear Rising: Revengeance.
Last Updated: November 12, 2015