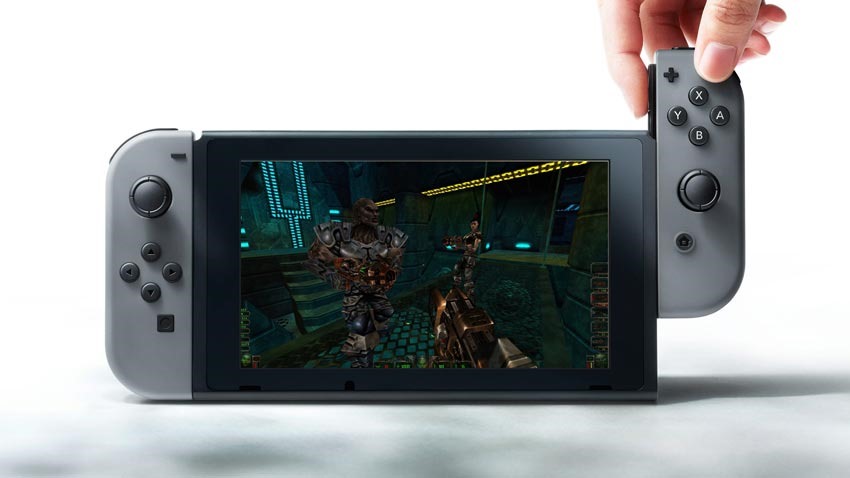 PC gaming may have better hardware, sales cheaper than yer mum and a wider selection of games that work irrespective of the year that they were developed, but consoles gamers have a different ace up their sleeves: The option to play games in bed. Now granted, you could take a laptop with you into your sanctum sanctorum, but chances are that your battery will be dead within half an hour and it'll be next to impossible to find a decent surface for your mouse before the cat attacks.
If only there was a way to play PC games…on a console. If only.
Wait, there actually is. To think that I was going to end the article right there. An app is on the way, and it goes by the name of Rainway. It's goal is simple enough: Take what you've got on PC and stream it across to your console or other devices. "Rainway's signature feature is that it's available on any device with a web browser," Rainway developer Andrew Sampson says on the site.
You'll simply visit play.rainway.io, log in, and kick back with your favorite games. Native apps for Android, iOS, Nintendo Switch, Xbox, and other platforms are being developed to provide an even more seamless experience.
That sounds like black magic, so pardon me while I see if the app weighs the same as a duck. While streaming PC games to other devices certainly works (we've seen it run quite well on Nvidia's Shield, as an example), to have something that just…works? Sounds like a dream. The same could be said for Nintendo and Microsoft allowing this app on their digital storeronts.
According to Sampson, just about any PC bought recently will fit the bill, with no extra hardware needed. "The best part is that practically any modern PC is compatible," Sampson explained.
You don't need to purchase any additional computer hardware and did we mention that it's free? That's right, no more 50 dollar boxes or subscription fees, the Rainway experience will be available free of charge for life.
A beta kicks off for Rainway on May 5, just in time for when Autumn slaps me upside the head with a taste of winter and sends me scurrying into my bed-hovel. The caveat here being how PC games feel when you ditch the mouse and keyboard for a more traditional controller, of course. At least the Nintendo Switch library is finally about to grow.
Last Updated: April 25, 2017