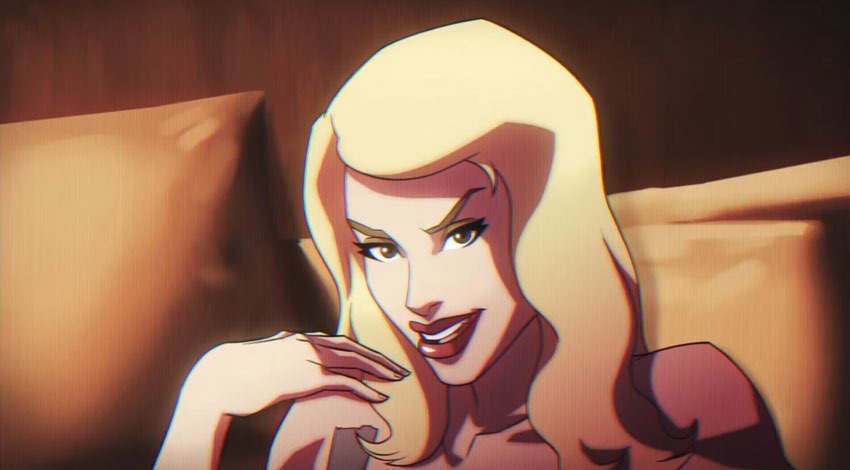 FREE SEX! Now that I have your attention, back to the topc at hand. Sex. Giggity. Volition Entertainment has a new game out soon, that goes by the handle of Agents of Mayhem. Maybe you've heard of it. Maybe you haven't, but it's not as if the developer hasn't been spending some coin on marketing their upcoming sandbox which apparently looks like a better version of Crackdown.
Standard marketing can only go so far of course, with the very crowded halls of YouTube only providing so many eyeballs at any given time on a video. What's a developer to do? Head for greener pastures of course. Specifically that one website that makes me sweat buckets whenever my mom starts typing in the address for YouTube on my PC: YouPorn.
Over on that website, a new video has been uploaded that goes by the title of "Deep Under the Covers". It also stars Agents of Mayhem characters with titillating names such as Gregory Prickington, Ivana Bangya and Marcus Thunderpump. Glorious stuff, if you visit YouPorn often. I certainly don't and please ignore the fact that I have a left arm which has proven to be unbeatable in local arm wrestling contests lately.
The Daily Starr found the video via Hardcoregamer. Here it, on a SFW YouTube embed that has a delightful bass riff as a backing track. Bow-chikka-wowow:
Here's where things get weird. The Menace organisation who serves as the primary antagonists in the game, even released a statement about the "leak":
It has come to our attention that Hollywood, aka Rod Stone, is rumoured to be connected to a provocative film of questionable taste, and on a completely unrelated topic, probably has no chance of winning a coveted AVN Award. We are taking this time to address the known specifics at this time, namely, that the aforementioned clip was recently uploaded onto YouPorn, the leading online platform championing adult social networking, carpal tunnel research, and eSports.

MAYHEM is working with YouPorn to confirm the tape's origins, although we have been unable to coordinate or verify the tape's authenticity with Hollywood directly, due to his "slammed" acting schedule. Until we reach clarity, MAYHEM will continue deploying agents to save you from mad men wielding literal space lasers while you remain fixated on tabloid-tier gossip. We take comfort in knowing our fight to curb total global devastation has not driven you into panic.

We have no further comment on this manner in particular but would like to take this time to remind the populace at large to join us in fighting LEGION on August 15th around the world and make sure MAYHEM triumphs in the battle of Bad vs Evil.
If Volition wanted to get Agents of Mayhem some sleezy attention before it releases next month, then well… job bloody well done. Now I'm going to have that bass line stuck in my head all day. I wonder if I could trademark my own porn name, Dick Steele?
Last Updated: July 25, 2017