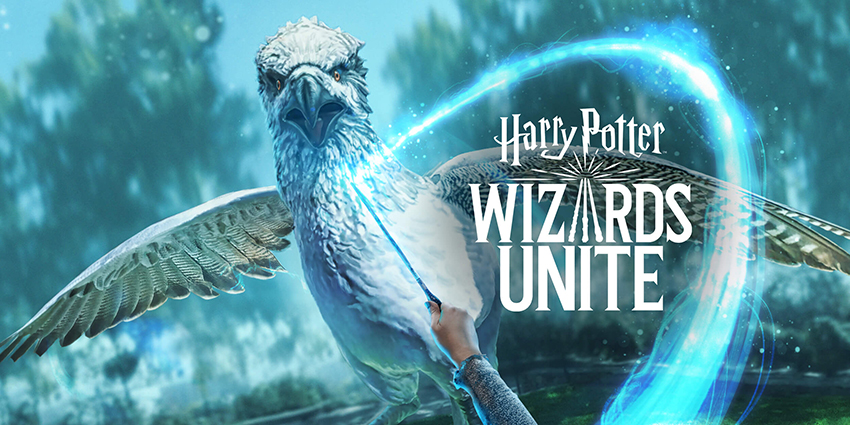 Back in 2016, Niantic Games turned every phone user into a Pokemon trainer with the smash-hit Augmented Reality Go title. Since 2017, they have been teasing us with their next game set in the wizarding world of Harry Potter, which they are developing with the help of Warner Bros. publisher, Portkey Games (the creators behind Harry Potter: Hogwarts Mystery). Harry Potter: Wizards Unite will give mobile users a chance to wield their devices as wands, taking on foes and collecting objects that have somehow made their way into the magical world.
Niantic has published further details and snippets of gameplay, and describes the the story of its new title thusly:
A calamity has befallen the wizarding world, causing artefacts, creatures, people, and even memories to mysteriously appear in the Muggle world. Witches and wizards from across the globe must come together to solve the mystery of The Calamity, overcome the confounding chaotic magic that surrounds these "Foundables," and return them to their rightful place, keeping them safe from Muggle eyes.

Your journey begins as a new recruit of the Statute of Secrecy Task Force, established by the Ministry of Magic and the International Confederation of Wizards for the purpose of investigating and containing The Calamity.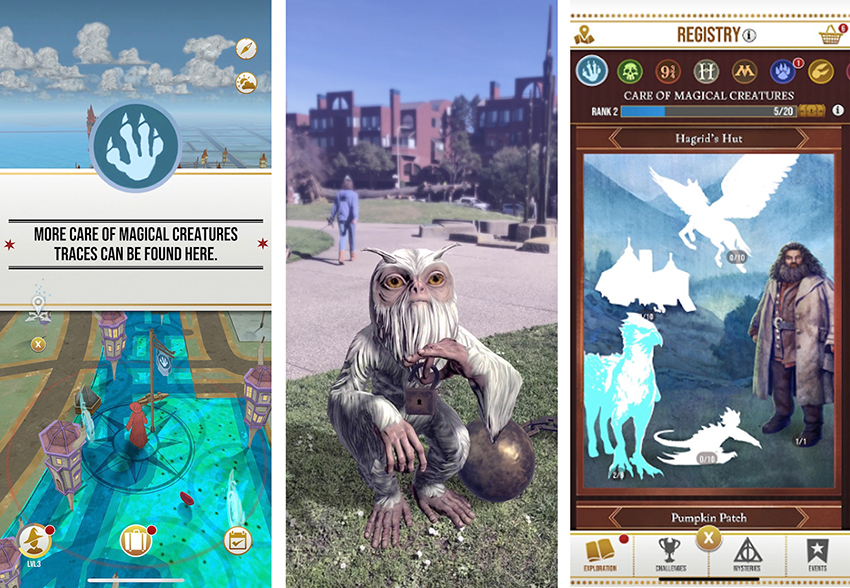 By way of an AR experience similar to that of Pokemon Go, players must traverse the real world to find magical objects and individuals, including characters that we know and love from the franchise. Upon finding these "Foundables", you must then perform the appropriate magic spell by following a pattern on your mobile device. In order to save Harry from an attacking dementor, you must cast Expecto Patronum, as seen in a series of tweets from Pottermore:
Completing such tasks and collecting items will allow you to level up, as well as refill your spell energy, a necessity to your job as a magical agent. Players can collect ingredients, which can be used to brew potions and can only be found in greenhouses that appear in certain worldly environments: Time of day, weather, etc. A class system will allow you to specialize in several different professions, such as Auror, Professors and Magizoologists, while your progress can be tracked by a series of skills trees.
On top of viewing the world as we know it, the game will also feature AR versions of Harry Potter locations, such as Ollivander's Wand Shop, which can be accessed through special portals dotted across the landscape.
Locations such as this also house fortresses, which serve as Wizards Unite's multiplayer feature. Players can team up to combat hordes of dementors, Death Eaters, and other foes from the franchise. Teaming up with players of other professions will give you the edge in these kind of battles, and to the victors go Foundables which cannot be found outside of fortresses.
Niantic has not yet set a release date for Wizards Unite, but pre-registration for Android users is now available on the Google Play Store.
Last Updated: March 12, 2019