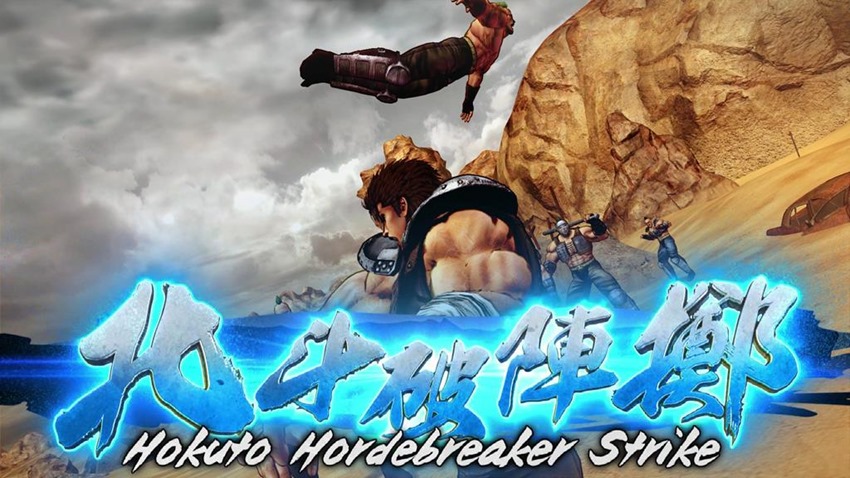 Quick question: What is the deadliest martial art ever created? Answer: Gymkata of course. If you're ever surrounded by an angry mob that for some reason can only attack one person at a time and you're near a pommel horse, then buddy are those goons in for a rude awakening. What's the second deadliest martial art?
Hokuto Shinken AKA The Fist of the North Star. A combat system so precise and so ludicrously deadly, that you won't even realise that you're already dead if you've been hit with it. Hokuto Shinken is like a reverse Contra cheat code in every finger-strike as it kills not only you but also several generations of your family. Hokuto Shinken is like a weaponised Donald Trump tweet on basic humanity. Hokuto Shinken is the equivalent of Scientology's bloodlust for preying on vulnerable people.
It's the best thing ever, is what I'm saying. If you don't believe me, then take a gander below at the new combat trailer for the upcoming Fist of the North Star: Lost Paradise. NANI?!
According to SEGA, digital pre-orders for Lost Paradise will also include the following goodies:
Destiny Talisman Pack: A set of six Destiny Talismans featuring the Five Chariot Guardians of Nanto: Juza, Fudo, Shuren, Huey, and Rihaku, as well as Raoh's loyal horse, Kokuoh. When equipped, each of these talismans hold various useful abilities that will aid Kenshiro's dangerous journey!
Theme + Avatar Set: Show your love for the series with this stylish Fist of the North Star: Lost Paradise theme and character avatars!
Looking good! If you need a quick refresher course on Fist of the North Star, here's the skinny: It is the future, and humanity is f***ed. Nuclear war has Mad Maxed the planet into a new medieval age, where only the most swole will survive. Enter Kenshiro, the titular Fist of the North Star who uses his deadly assassination arts to finger-poke people while they explode, usually right after he vents out so much machismo that his very clothing is shredded in the process.
It's awesome, you should read the manga and drink in the gift of insanely-muscled guys using exotic martial arts to turn human bodies in giblets. Drink it in man, drink it aaaaaaaaaall in. Fist of the North Star: Lost Paradise hits PC, PS4 and Xbox One on October 2. Omae wa mou shindeiru.
Last Updated: August 16, 2018