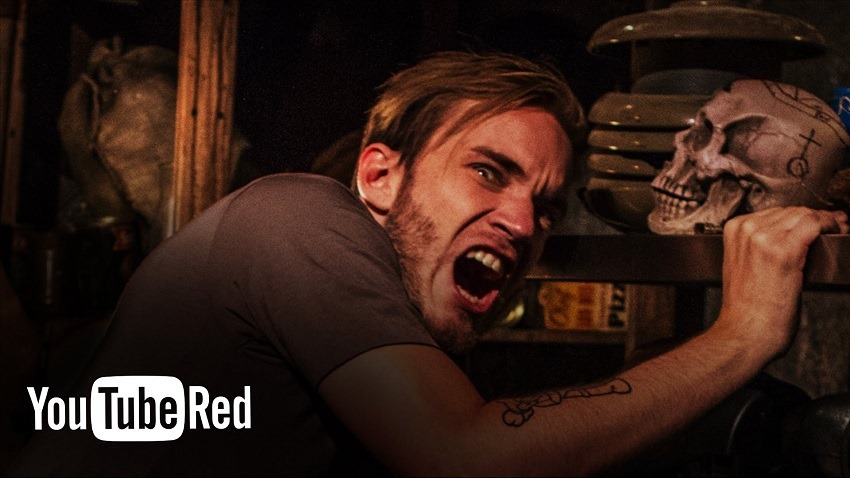 If Felix Kjellberg thought it wouldn't get worse, YouTube just changed that. Following the report that Disney had dropped the YouTube sensation from their Marker Network, YouTube has now taken its own action. Pewdiepie's upcoming second season of his YouTube Red exclusive series, Scare Pewdiepie, has now been cancelled by the video hosting company, while Felix has had his channel taken off the website's premium "brand-safe" advertising program.
YouTube released the following statement earlier today, announcing their distancing from their biggest channel.
"We've decided to cancel the release of 'Scare PewDiePie' season 2 and we're removing the PewDiePie channel from Google Preferred."
This follows a storm of controversy surrounding a couple of video Kjellberg produced over the past few months, culminating in a trio of videos that were removed from his channel last month. The videos all contained content deemed anti-Semitic, whether it be a spoof of Jesus stating that Hitler did nothing wrong or Pewdiepie hiring freelancers to display a "Death to all Jews" sign for him to react to.
YouTube traditionally has a lenient stance on what is hosted on their website, with the company's official line condoning certain content on the basis that it's there for humour. The line is drawn when the content is used specifically to "Incite violence or hatred" which, despite Kjellberg's defence claiming everything was done in jest, is exactly what at least one video did.
Scare Pewdiepie was a YouTube Red series that revolved around episodes of Felix being scared by real-life situations he had previously encountered in games. The first series is still available on the service, but with no plans to pursue the second anymore fans will only have memories to look back on. As for Kjellberg, it remains to be seen how he will respond to a fairly tumultuous day to his business affairs.
Last Updated: February 15, 2017