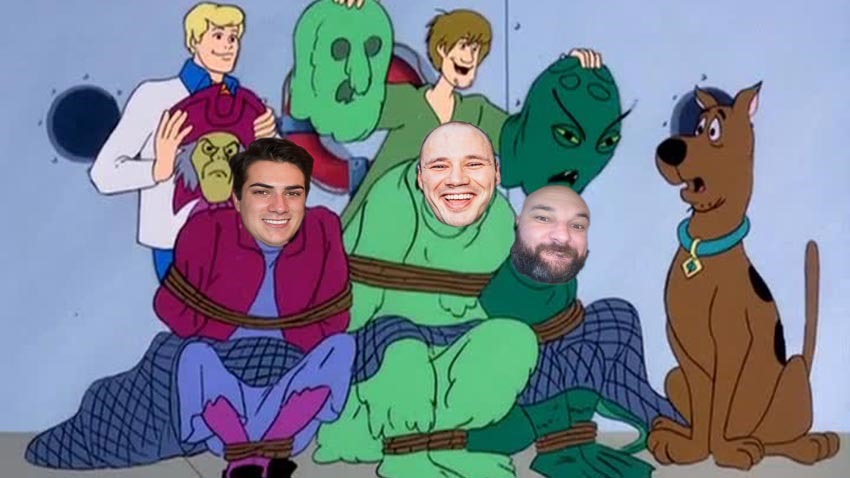 True story: I'm a coward. This might come as a shock to you, but I'm not exactly the bravest guy in any room with other people. Hell, I've even got an entire life philosophy regarding the likely scenario that I'll find myself in the unfunny comedic relief role alongside some promiscuous teenagers when a maniac decides to redecorate our faces with blades: I don't have to outrun a slasher, I merely have to outrun my friends.
Point is, is that cowardice that I exhibit (RUH ROH RAGGY!) usually extends to horror video games as well. I can watch a horror movie, but for some reason I'm just incapable of actually playing a game in that genre. Dudes, I've had PT on my PS4 for two years and I still haven't made it past the main menu. That's a feeling that'll most likely continue as I avoid the Humble Spooky Horror Bundle, but maybe you're made of stern-like stern-like stuff and can handle a few frights.
You know how it works by now. Pay what you want and you'll get the following goodies:
Dead Age
DreadOut
DreadOut: Keepers of The Dark
Lakeview Cabin Collection
Chip in more than the average price of $7, and you'll get all of that and these gems:
Layers of Fear: Masterpiece Edition
Alien: Isolation
Five Nights At Freddy's: Sister Location
After that tier, there's the $10 unlock which throws in cult hit Dead by Daylight as well. Not a bad selection at all. Alien: Isolation on its own is well worth the asking price, while Layers of Fear is an unsettling work of art from what I've heard so far. The Humble Spooky Horror Bundle runs out of time in 12 days. Probably after it receives a phone call from a spooky-voiced girl informing them of that time limit.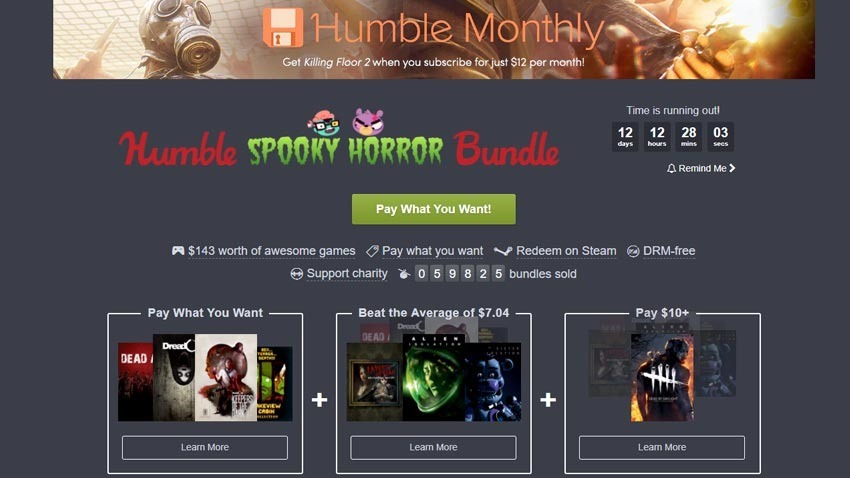 Last Updated: August 24, 2017