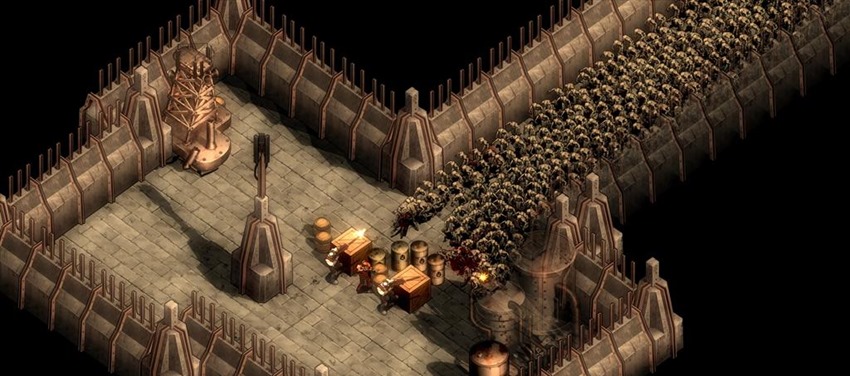 Look, the world may be going nuts right now for Frostpunk, a game where being a bastard has actual consequences according to Alessandro, but my real-time strategy heart is still with They Are Billions. It's still in early access, but this slice of life after the zombie apocalypse has consumed many an hour of my life so far, and I can't wait to see what the completed game looks like eventually.
Said completion is taking another step forward this week, as the Walken Dead tactics game (I gotta have more cowbell…and brains) builds upon its foundation with a stack of tweaks and new buildings. New changes will come into effect with the They Are Billions V.0.8 patch that Numantian Games is calling The Six Wonders. Super expensive and valuable, these new buildings are so costly to build and maintain that Numantian says it expects few players to even have one of them operating, let alone all six.
Here's the breakdown of what's on the way:
Flat mode

Like an iPhone battery two years after you bought the a phone that has planned obsolesence built into it. Hitting F4 will flatten the map for you, allowing players to get a more basic view of their surroundings and plan their construction accordingly. Useful stuff, when you have a horde of brain-biters who always target that one weak point in your base defenses.
More Building Assistance
"The cells that are in the map limit, where building is not allowed, will be displayed without energy so that it is much easier to know where the limit is and plan your defences accordingly," developer Numantian Games wrote on their blog.
Also, when building, all existing objects will turn semi-transparent as the mouse moves over them, to improve the visibility behind them.
Chasing Command for Groups of Units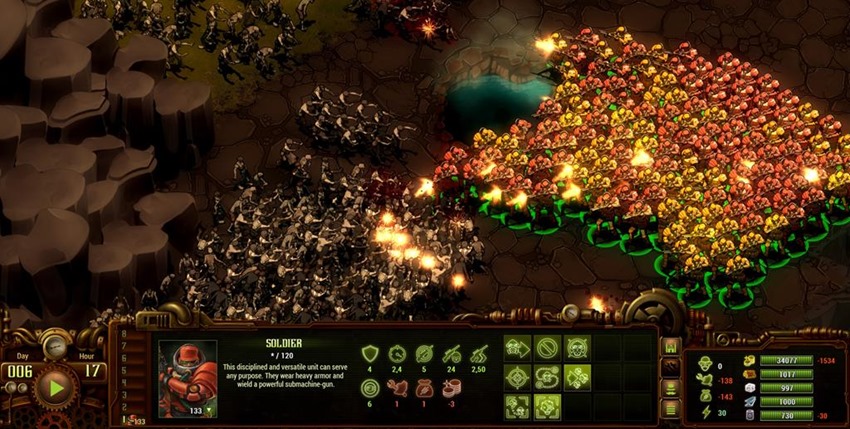 Here's an update that I've been looking forward to: Chasing. Numantian says that the reworked system will result in "all units in the same selection slot will automatically go in a group formation when they are in the chase command mode. Just select a group of units, save them in a slot with right click and then activate the command chase." Handy stuff!
The Inn 2.0

One of the new building units recently introduced in They Are Billions, Inns draw in new workers, generates stacks of gold and allows you to hire deadly mercenaries. The reworked Inn will now have a larger influence radius, it's building margin costs less prime real estate space and new waves of mercenaries will arrive every five days after the first batch have popped up.
The Inn has been improved in several ways. It's influence radius is now bigger, and It's building margin reduced by one. The Inn will also generate prestige, with more of the kudos resulting in more powerful mercenaries being available to hire. And then send to to their doom.
30 New Mayors
New world, same political crap. The new selection of mayors have an added perk if they offer you resources for voting them into power, with their particular goods being placed in your command centre as a bonus item when you have space for it.
Balancing Improvements
"We have made lots of balancing tweaks, so many that we cannot cite them all here. We have improved the Soldiers (that were not so useful compared to other units). Soldiers now level up faster, they do a bit more damage, they regenerate full life in just 24 seconds, their Armour is better and gives 50% more resistance to fire and venom," Numantian wrote.
Also, Lucifers do more damage, have more health and regenerate full life in just 12 seconds, and they have 75% resistance to venom. Titans attack radius has been increased by 20% and deal more damage, also they have more life and Armour, but they are more expensive. Many of the structures have also been tweaked, so now the game feels much more balanced. Also, the map generation is better now and the map scenario types have also been improved.

Now, more than ever, you will have a wider range of strategic options to fight the infected and develop a successful colony.
Units Health Regeneration
Slightly reworked, units can restore themselves to fighting fit condition if left alone from the UNENDING HORDES OF THE DEAD WHO HUNGER FOR THE DELICIOUS FLESH! Here's how long it'll take to get your troops all Loganed up:
Ranger: 1 point / second. Full life in 60 seconds.
Soldier: 5 point / second. Full life in 24 seconds.
Sniper: 1 point / second. Full life in 150 seconds.
Lucifer: 40 point / second. Full life in 12 seconds.
Thanatos: 3 point / second. Full life in 83 seconds.
Titan: 8 point / second. Full life in 100 seconds.
Take a Mega Screenshot of your entire colony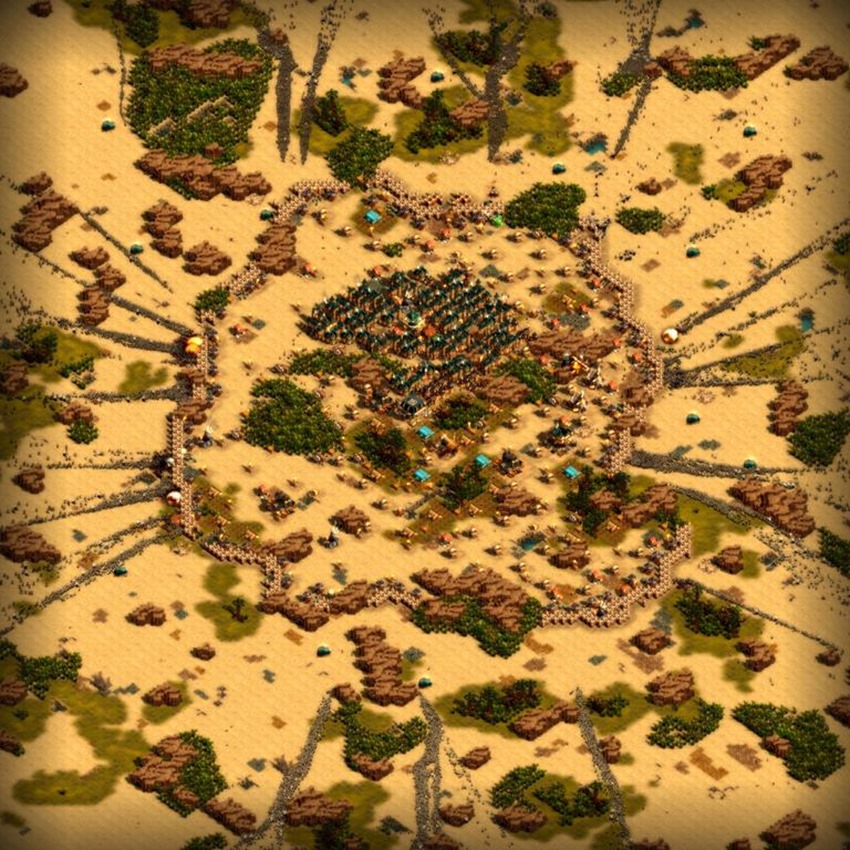 Might as well show off! When you've got a settlement that can handle anything that They Are Billions throws at them, you can hit F12 to have a picture-perfect snapshot taken.
Last Updated: May 3, 2018