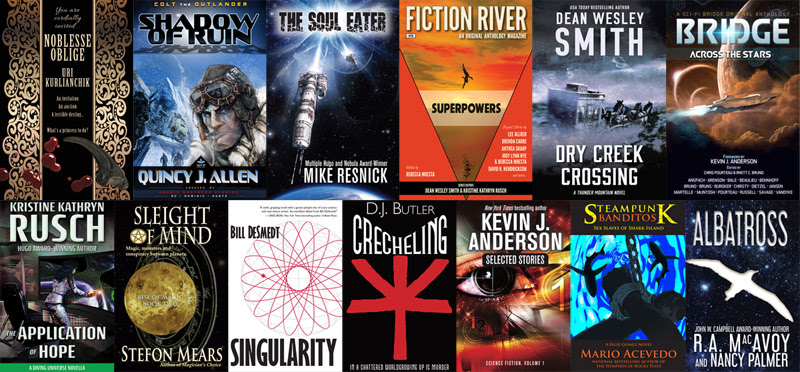 We may be heading into spring here in the southern hemisphere, but there are a still a few chilly weekends coming up which are perfect for staying indoors and snuggling up in bed or on the couch with a good book or two – or possibly even thirteen. That's how many books are on offer in StoryBundle's latest Adventure Sci-Fi Bundle, and they're sure to tide you over before you venture out into the mythical "outdoors".
Curated once more by Kevin J. Anderson (Saga of the Seven Suns, Dune prequels, and so much more), the bundle contains a wide range of novels and short stories packed with action, adventure, and thrills – all with a sci-fi twist – that journey from outer space, to the old West, and everywhere in between. As per normal, the bundle consists of two tiers, with all the novels being offered DRM-free in both .epub and .mobi formats.
So without further ado the first tier will set you back $5, and contains the following five titles:
Chip in another $10, making $15, and you'll receive the following eight titles in addition to those above:
While I don't think there's anything mind-blowingly good in the bundle, many of these seem like the reading equivalent of comfort food – perfect for when you don't feel like reading something heavy or that requires too much concentration. I quite enjoy nabbing bundles like these because they can introduce me to new authors who I'd otherwise never have noticed. And even with the rand in freefall right now, it's still cheaper than buying a single book off the shelf.
Last Updated: September 6, 2018