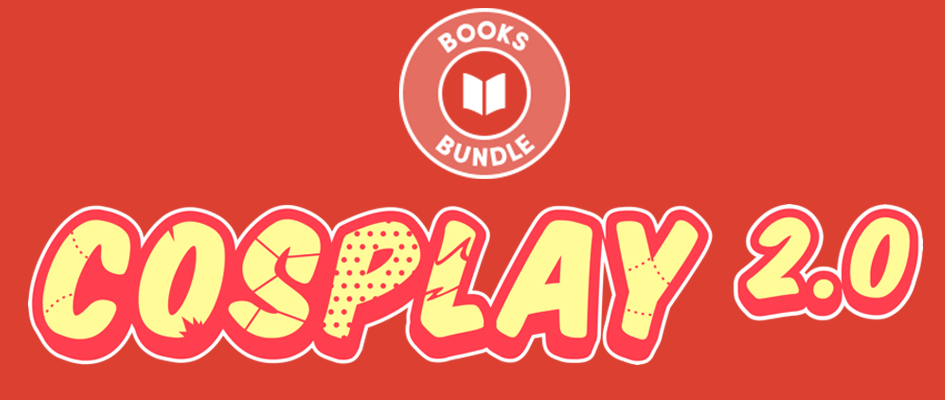 Here at Critical Hit, we love cosplay. Heck, half of us are cosplayers, ranging from amateur (me) to professional (Darryn and Noelle). And let me tell you, cosplay is one helluva drug. Once you start, it's all too easy to plan bigger, better and more elaborate outfits.
It's the starting point that's hard for most people though. Getting a handle on the basics is hard in and of itself, never mind making the more elaborate armours and weapons. Luckily for you, this month's Humble Book Bundle has you covered. There's no need to spend hours on Google and YouTube when you've got resources like this Bundle has to offer.
Covering basically everything you'll need, from sewing skills and crafting with foam, to 3D printing and making wearable electronics, there's guaranteed to be something that you'll find useful. Personally, I need the Sewing for Dummies book. My mom only has so much patience!
Pay $1 or more for:
Guide to Basic Garment Assembly for the Fashion Industry by Jayne Smith
Sewing for Dummies, 3rd Edition by Jan Saunders Maresh
The Book of Prop Making by Svetlana Quindt
A Beginner's Guide to Making Mind Blowing Props by Bill Doran
Foamsmith: How to Create Foam Armor Costumes by Bill Doran
The Mood Guide to Fabric and Fashion: The Essential Guide from the World's Most Famous Fabric Store by Mood Designer Fabrics
Pay $8 or more to unlock:
The Book of Cosplay Armor Making by Svetlana Quindt
The Book of Cosplay Sewing by Svetlana Quindt
The Hero's Closet: Sewing for Cosplay and Costuming by Gillian Conahan
Make: Props and Costume Armor by Shawn Thorsson
Foamsmith 2: How to Forge Foam Weapons by Bill Doran (Includes additional blueprints)
Make: Getting Started with 3D Printing by Liza Kloski, Nick Kloski
Pay $15 or more and also get:
Make: Design for 3D Printing by Samuel Bernier, Bertier Luyt, Tatiana Reinhard
Roustan Body Paint by Paul Roustan
Primer: Moldmaking by Adam Savage
A Robot's Guide To: Bondo by Steven Meissner
The Book of Cosplay Lights by Svetlana Quindt
Make: Wearable Electronics by Kate Hartman
The Book of Cosplay Painting by Svetlana Quindt
Pay what you want for $240 worth of DRM-Free, Multi-Format digital books. We've teamed up with costume crafting experts for our newest bundle! Get titles like The Book of Cosplay Sewing, Foamsmith 2: How to Forge Foam Weapons, and A Robot's Guide To: Bondo. Plus, your purchase will support Doctors Without Borders!
Get the Cosplay 2.0 Humble Book Bundle here.
Last Updated: May 17, 2018