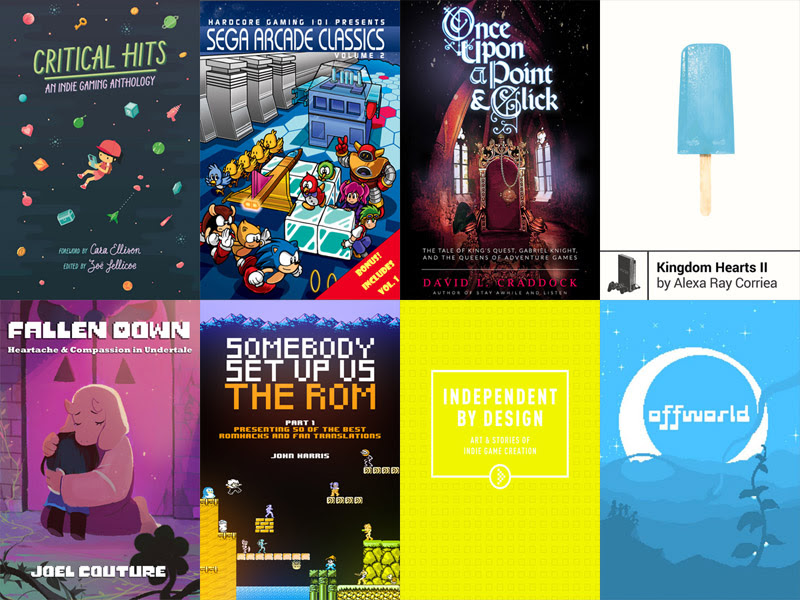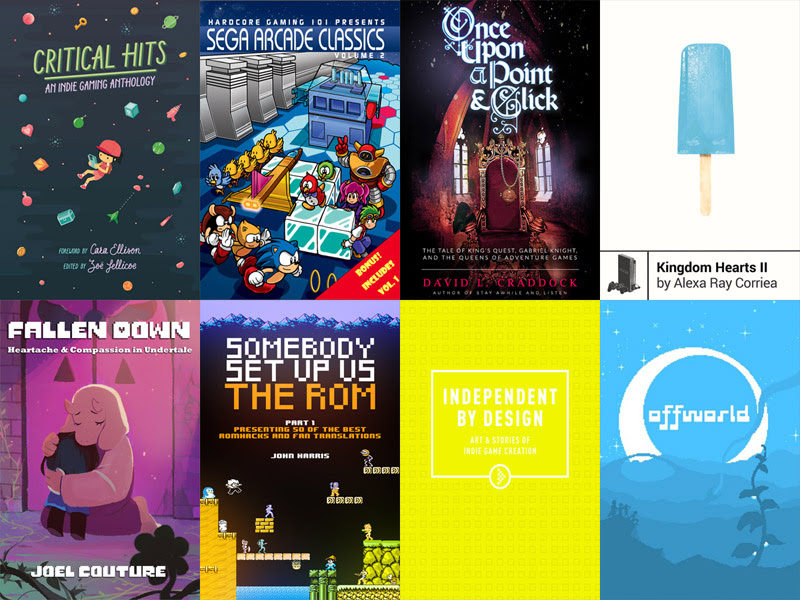 The Summer Smash Game Bundle from StoryBundle is for those interested in the gaming industry itself. It includes essay collections covering a diverse range of gaming-related topics, the history of some classic games and game designers, and a couple of deeper investigations into Kingdom Heart II and Undertale.
Proceeds from the bundle will also go to support the Video Games History Foundation, which does exactly what its name says it does – preserve the history of video games. As such the bundle is also presented DRM-free, as well as in .mobi and .epub formats for your reading choice and pleasure.
Here's what $5 will earn you:
Critical Hits by Zoe Jellicoe (StoryBundle Exclusive) – a collection of essays on gaming culture, design, and more
HG101 Presents: Sega Arcade Classics Vol. 2 (Includes Vol. 1!) by Kurt Kalata – a trip down memory lane that delves into some classic Sega arcade games
Once Upon a Point & Click by David L. Craddock – a history of the careers of two adventure gaming pioneers, Roberta Williams and Jane Jensen
The second tier will set you back $15 and includes the following five titles in addition to those above:
The Offworld Collection by Leigh Alexander and Laura Hudson – essays on gaming-related topics that take you off the beaten track
Somebody Set Us Up the ROM, Part One by John Harris (StoryBundle Exclusive) – an exploration into how hacking ROMs have made some classic games even better
Fallen Down – Heartache & Compassion in Undertale by Joel Couture (StoryBundle Exclusive) – an unofficial look at the smash indie hit, including a few words from developer Toby Fox
Independent by Design: Art & Stories of Indie Game Creation by Stace Harman and John Robertson (StoryBundle Exclusive) – this former Kickstarter project is a collection of interviews with independent developers and studios including the likes of Vlambeer, Lucas Pope, inXile Entertainment, and more around their history and the design philosophies behind their games
Boss Fight Books: Kingdom Hearts II by Alexa Ray Corriea – an exploration of the game's lore, themes and emotional depth
This is a bit of a Marmite bundle in my opinion because it seems a touch content-light for the price. I do think that if you're interested in looking behind the curtain or exploring less mainstream topics this could be worth it though.
What do you think?
Last Updated: August 7, 2017