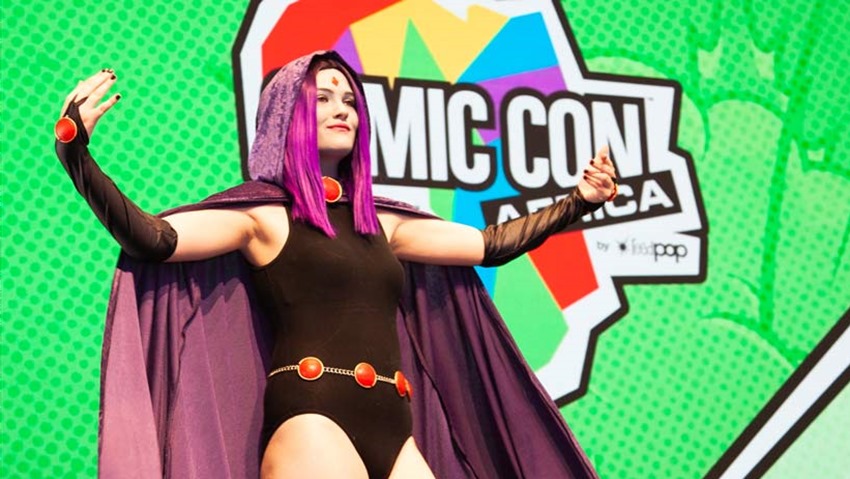 They came, they saw and they definitely kicked some ass. On a weekend which saw plenty of people from all manner of walks of life descend on the Kyalami race track and its International Convention Center, Comic Con Africa was a busy hive of various fandoms mixing and people indulging in some genre-specific retail therapy.
Just how busy was Comic Con Africa though? According to Reed Exhibitions Africa, ReedPOP and VS Gaming, over 45 000 people walked through the doors, with tickets for the event being sold out well in advance. "Africa's inaugural Comic Con has wrapped up and it exceeded even our wildest expectations," Carol Weaving, Managing Director of Reed Exhibitions Africa said in a press release.
The three-day gathering of gamers, cosplayers, pop culture fanatics and comic book enthusiasts has ignited a magical fire on the African continent. This event would not have been possible without our incredible partner, VS Gaming, all the exhibitors and of course, the fans. It was you that made this such a huge hit and we are grateful for your support.

Based on this success we are very proud and excited to announce that we will be bringing Comic Con Africa back to Johannesburg in 2019!
And what a show it was! I got to hang out with friends, meet new faces and parade around in a leather Batman suit that quickly became the worst idea I'd ever had since I used blood-based suntan lotion at the beach. I'm hooked on Comic Con Africa, which is most likely going to become my default expo of choice for the years ahead, that one convention where I'll pull out all the stops to make an awesome costume and start the trek up north from Port Elizabeth.
I'll see you guys, at Comic Con Africa Deux in 2019.
Last Updated: October 1, 2018