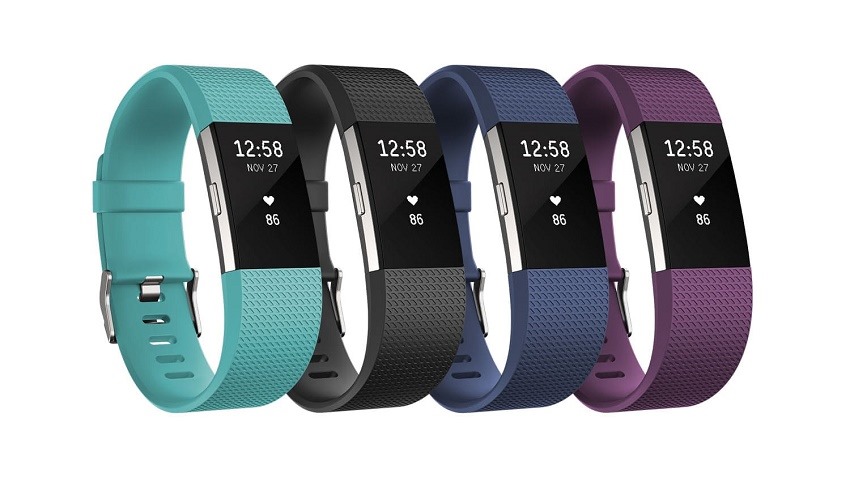 When I reviewed the Fitbit Alta back in August last year, my verdict was that it was a great activity accessory. The device lacked some key features however. Look, I'm by no means a fitness guru, but I know that if you're a moderately active person looking to keep a firm track on your health, a GPS and a heart rate monitor are absolute musts.  The Alta lacked both.
It can't really be blamed for excluding such features though. It's a near entry-level wearable after all, and thus, has somewhat trimmed down functionality to keep it's price down. In a nutshell, it's a product for those only just entering the world of health and fitness, or those looking for some motivation to be a little more active. Those wanting something a little more advanced should consider the Fitbit Charge 2 instead. It's a more expensive wearable, but with good reason. I'd describe it as an Alta on steroids.
Seriously, the Charge 1 is a similar piece of tech, is just has a whole lot more packed into it. I would recommend you take a couple of minutes to read my Alta review just so you're up to speed on Fitbit's core features. Why? Because with this particular review, I'd like to primarily focus on what the Charge 2 does over and above the standard.
Much like the Alta, I feel that the Charge 2 is quite an attractive looking wearable. It ships with a standard strap that should fit with any fashion style, whether it be smart or casual. For those looking for alternate colours or something a little fancier, there are other options available for sure – for a price. Personally, I wouldn't change the default strap, but I know others who might. Alessandro and my girlfriend for example, both disliked the standard offering, saying it didn't feel very comfortable. I really have no complaint myself.
Moving on, the Charge 2 a little big bigger in size over the Alta thanks to its larger OLED screen. I can tell you, this extra real estate never went unappreciated. One gripe I had with the Alta was that its screen was difficult to read out in direct sunlight. The Charge 2 never gave an issue in that department, at least not that I ever noticed. Whenever I was out on a morning or afternoon run, it was easy enough to keep track of all my stats.
Scrolling through everything on the display was made all the more easier thanks to the button on the Charge 2's side – another neat little extra the Alta lacks. Pushing it, combined with the standard tapping on the device's face allowed me to see everything I wanted to with little difficulty.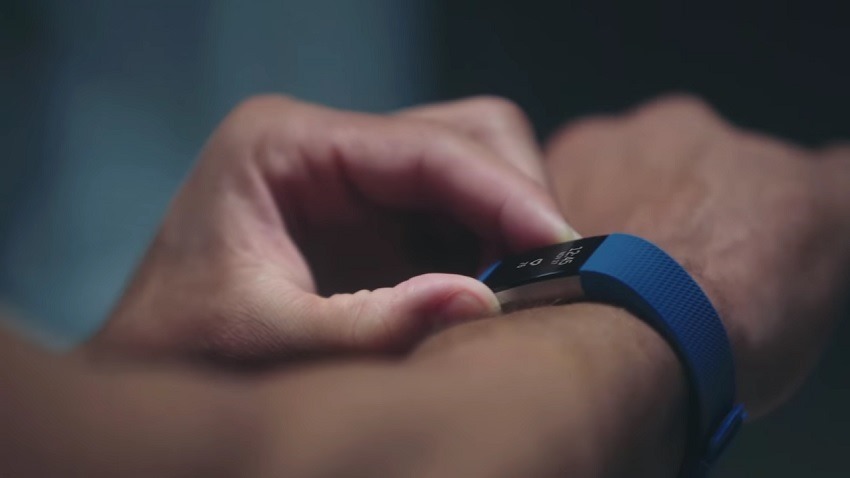 With regards to performance and tracking, the Charge 2 soars miles above the Alta. As I've already mentioned, the cheaper device lacks a GPS and heart rate monitor. The Charge 2, albeit a little more expensive, has both. Well, kind of. There is no GPS built into the wearable unfortunately, but it does make use of a paired phone's internals which somewhat makes up for this exclusion. This, along with the heart rate monitor (that is actually built in), makes the Charge 2 a device capable of more advanced readings, and thus, a little more useful overall.
I'm not entirely sure if it's 100% accurate, but the heart rate monitor works well enough as far as I can tell. It sits underneath the LED screen, and by the power of its magical flashing greenlight, is able to tell you exactly how that particular organ is working.
From the device itself, you can check your current beats per minute, and even your resting heart rate. If you want a little something more detailed, consulting the Fitbit's excellent phone application will show how your heart has been behaving the entire day, or over a longer period of time. This is a dead handy, and surefire way to see how your overall fitness is doing. What's really nice is that all of this functionality comes without the need for one of those pesky chest straps that are normally required to get a heart reading. It really is as simple as strapping the watch on and letting it do its thing. The Fitbit app will even go so far as to calculate a cardio fitness score for you, making it incredibly easy to see if your hard exercise is paying off or not.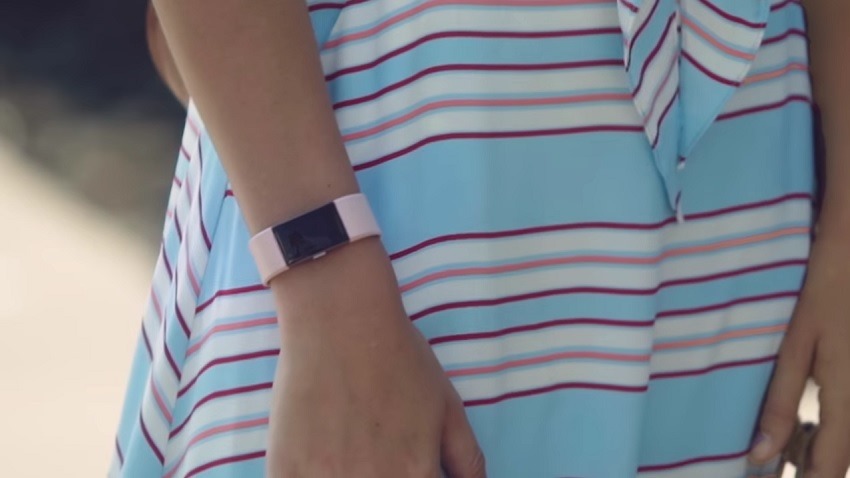 I was a lot less impressed with the Charge 2's connected GPS feature I'm afraid. On paper, it should work without issue, I mean, it really is just a matter of the device syncing up with a phone and hijacking its GPS hardware for its own personal use. Sadly, that feature didn't work nearly as well as I hoped it would.
I regularly take part in a weekly event called Parkrun. These Saturday skirmishes, regardless of where they take place, are almost exactly 5km in length (give a take a few dozen metres). I know this because I make use of a running app called Strava, which I religiously use to track every run I do.
Imagine my shock to find that when I used the Charge 2 to map out my activities, I got results that were several hundred metres off the mark. A 5km run was showing up as 5.3km, and some of my other personal routes, a 10km one for example, as 10.5km, and sometimes more.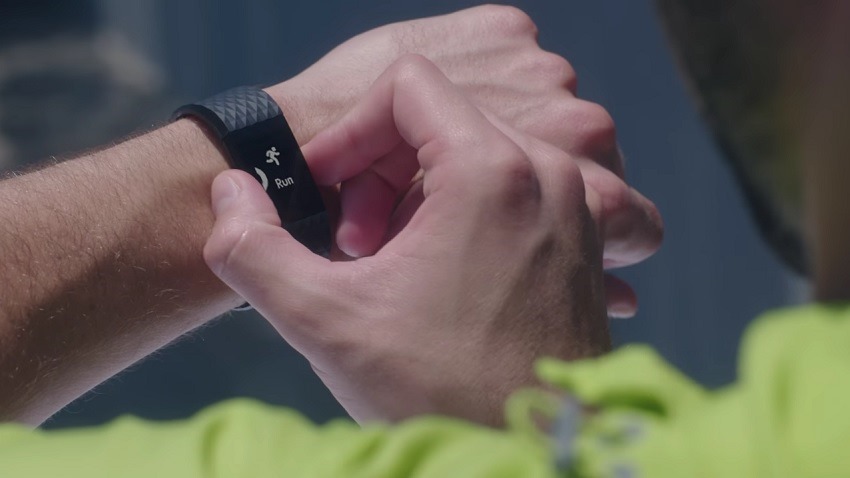 I don't understand why that happens to be honest. When I compare my maps with each other, from both Strava and the Fitbit app, the routes shown are identical. Where is that extra distance coming from? Is it an inaccuracy generated exclusively from my specific phone model (an iPhone 6s) because the Fitbit has trouble communicating with it properly over Bluetooth (or the other way around), or is it a common problem across the board?
Over the near two months I had the Charge 2, I couldn't quite figure this dilemma out. It's an unfortunate hiccup, and granted, one that may be exclusive to just me. It did make me realize though that when I buy a wearable in future, I need to do some research to make sure it's compatible with my setup.
Distance discrepancies aside, the Charge 2 also couldn't outright sync with Strava (for heart rate readings) for example, which for me, is a deal breaker. I'm invested in this particular running app, and I have no plans to move to anything else anytime soon. The fact that the Charge 2 and it didn't play nice was disheartening to say the least.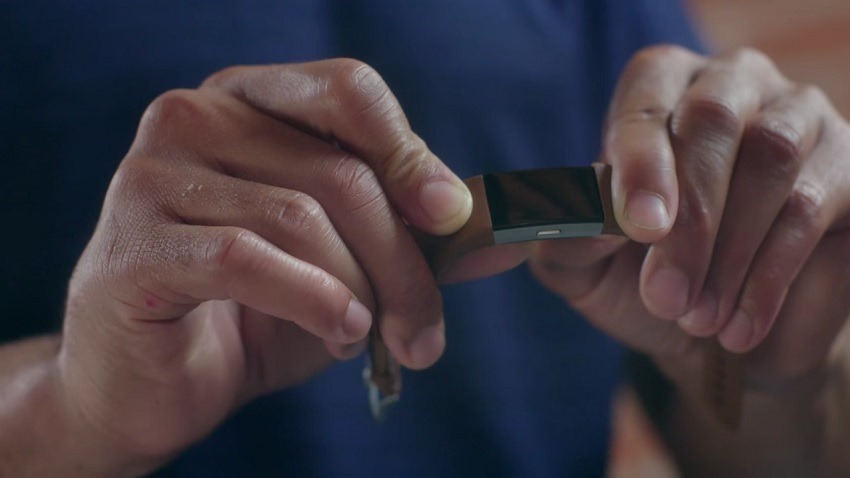 Does all that change my perception of the Charge 2? Of course not. I do still think it's a great device, one that I'd happily recommend to others. It's just not something I would buy for myself sadly based on the issue I detailed above.
Overall, the Fitbit Charge 2 has everything you could ever hope for in a wearable of this nature, and at a recommended price of R2999, it's not too expensive. Think of it as the Alta (which retails for around R2499), but with a whole lot more packed into its chassis for a little bit of extra buck. Really, if you're looking for the perfect fitness companion, look no further. Just remember to do some research to make sure this particular piece of hardware is the right fit for you.
Oh, quick side note: if you're a swimmer, I'm afraid you'll have to look elsewhere too. The Charge 2 is not water resistant.
Last Updated: January 31, 2017
Fitbit Charge 2

The Fitbit Charge 2 is a great, feature-filled device that's perfect for anybody looking for a more advanced way to monitor their health, and take the steps to improve it. It's solid piece of hardware, and combined with the excellent Fitbit software, it makes for a great fitness companion.