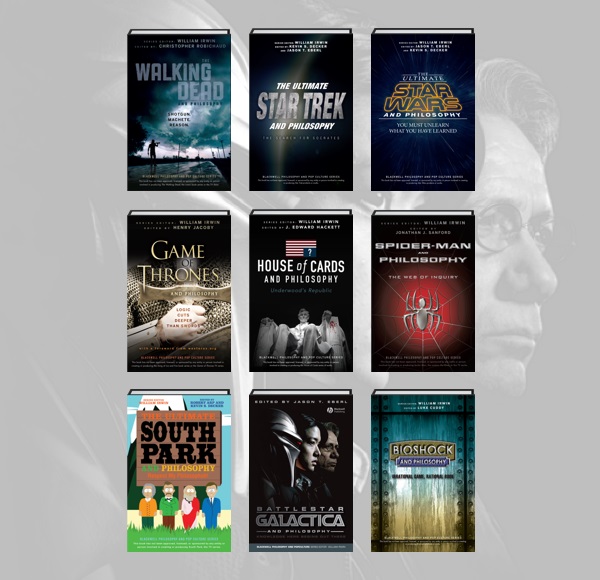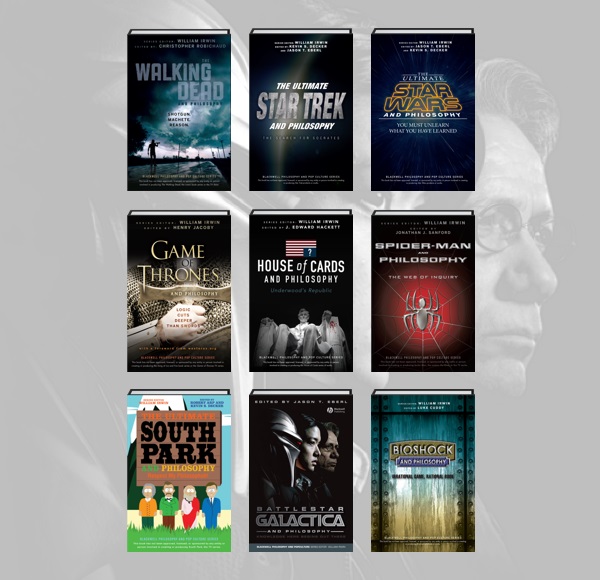 While we all enjoy some escapism, be it through music, reading or television, many of our favourite franchises have some hefty philosophical underpinnings.
Some, like Watchmen, BioShock or Star Trek, are very straightforward in their philosophical approach while others, like Spider-Man, Family Guy and The Walking Dead might not seem to have much to offer in that regard. Maybe I just don't know enough about them? Well that's easy to fix!
Humble Bundle's latest ebook offering, the Fandom & Philosophy Bundle presented by Wiley Blackwell, takes a deep dive into some of pop culture's most beloved franchises.
If you want to know more you can buy this for a dollar, with the first tier getting you thinking about a much-beloved and overrated video game franchise, two classic metal bands, and a trio of comic books including the Man of Steel himself:
Black Sabbath and Philosophy: Mastering Reality
Final Fantasy and Philosophy: The Ultimate Walkthrough
Watchmen and Philosophy: A Rorschach Test
Superman and Philosophy: What Would the Man of Steel Do?
Metallica and Philosophy: A Crash Course in Brain Surgery
Iron Man and Philosophy: Facing the Stark Reality
At $8, the second tier includes the following six topics in addition to those above:
The Ultimate Star Trek and Philosophy: The Search for Socrates
House of Cards and Philosophy: Underwood's Republic
BioShock and Philosophy: Irrational Game, Rational Book
Spider-Man and Philosophy: The Web of Inquiry
X-Men and Philosophy: Astonishing Insight and Uncanny Argument in the Mutant X-Verse
Family Guy and Philosophy: A Cure for the Petarded
The third and final tier will add a further seven titles to all those above at a cost of $15:
The Ultimate Star Wars and Philosophy: You Must Unlearn What You Have Learned
Game of Thrones and Philosophy: Logic Cuts Deeper Than Swords
The Hobbit and Philosophy: For When You've Lost Your Dwarves, Your Wizard, and Your Way
Dungeons and Dragons and Philosophy: Read and Gain Advantage on All Wisdom Checks
The Walking Dead and Philosophy: Shotgun. Machete. Reason.
The Ultimate South Park and Philosophy: Respect My Philosophah!
Battlestar Galactica and Philosophy: Knowledge Here Begins Out There
They literally saved the best for last from my perspective, as Battlestar Galactica is my all-time favourite TV series. I think I can say with fair certainty that it'd be very difficult to find someone reading this site who doesn't thoroughly enjoy at least one of the franchises above. So if you've got an interest in the philosophical, and would like to know more about what lies beneath some of your favourite franchises, then this seems like a good buy.
Which one(s) are you most interested in seeing dissected?
Last Updated: July 31, 2017