What would a comic and gaming con be without cosplay? You've read our full recap of ICON 2018, which happened in Johannesburg this past weekend. Here, we're putting the spotlight on cosplay at the event.
For the record, Saturday – the busiest day of the con – was also the best day for cosplay sightings. Sunday, despite being the day of the event's annual competition, was much quieter, and Friday is always low key. Evidently people are focussing on their cosplays for Comic Con Africa in September. This year, ICON's main contest was judged by local icons Baka Sakura and Yamaki Yama, as well as international cosplay guest Meagan Marie. 2018 was a year for novices and intermediate-level cosplayers to shine as most of the usual Masters were AWOL. For the record, the overall winner of the 2018 comp was Maramosa Cosplay, appearing as Ochaco Uraraka from My Hero Academia (here on the far left), and you can see all the finalists below.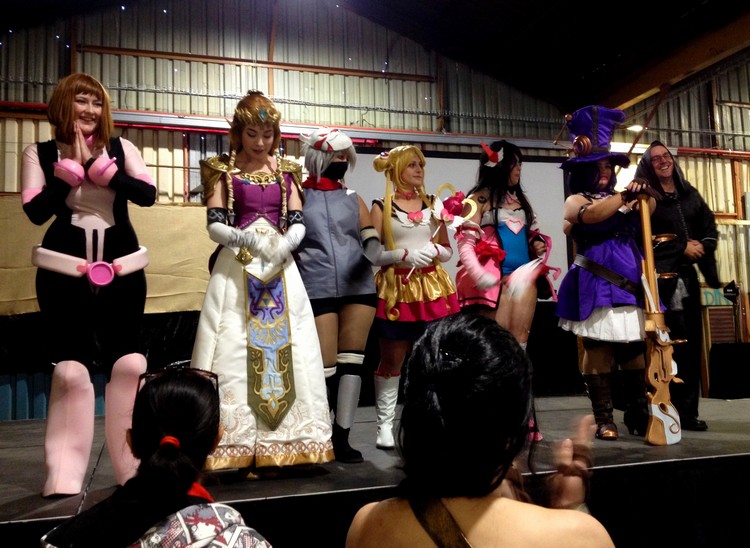 Meanwhile, Maoukami Cosplay and JinxKittie Cosplay, performing as Link and Zelda from the Legend of Zelda, were selected to be South Africa's first-ever ambassadors at the World Cosplay Summit, held annually in Nagoya, Japan. Evidently there weren't a lot of entries for this competition (South Africans, especially South African geeks, are notoriously shy when it comes to participation in first-time events), but hopefully anime and manga-mad local cosplayers will embrace the opportunity once our representatives have returned with well-documented accounts of their WCS experience.
Now we didn't manage to get pictures of all the cosplayers at ICON this year. Unshot notables included Lady Thor, a ballgown Supergirl with Riddler, Rapunzel from Tangled, One Punch Man, and requisite appearances by the Overwatch cast, including D.Va, Roadhog and McCree. If you're hoping to see photos of these amazing cosplayers, your best bet is the various Cosplay South Africa groups and pages on Facebook.
Last Updated: July 4, 2018