ICON Comic and Games Convention took place this past weekend (29 June – 1 July) at Emperors Palace in Kempton Park, Johannesburg. It was a venue shift for South Africa's longest-running gaming and geek lifestyle convention, and minus the usual niggles that come with a first-time site use, the change in location felt like a really good move for ICON.

The new venue for 2018 – the Red Roman Shed – has a lot of appropriate character, and the overall experience felt like a welcome hybrid of the con's grubby years crammed into the Jabula Rec Centre, and the substantially more upmarket backdrop provided by the Gallagher Estate setting of the past two years.
While the special guests, retailers and two convention theatres (which hosted panels, previews and cosplay contests), could be found in the industrial-style main building, a giant marquee housed the war, card and pen-and-paper gaming – highly reminiscent of the setup used during the Jabula decades. If the weather is bad, this design could arguably make for a pretty miserable experience, but fortunately, Mother Nature played along this year and many gamers and geeks could be seen outside, enjoying the sun.
2018's ICON provided plenty of opportunities for relaxed socialising, along with a variety of backdrops for the inevitable cosplay shoots. It was also right next to the casino's parkade, completely negating complaints about lack of parking in previous years. The downside, though, was the lack of heartier food and non-casino-priced drink options (think R28 for a 330ml Coke). The entirety of the Emperors Palace Food Court was available, of course, if you were prepared for a walk, but only one burger truck and coffee stall pitched at the site of the event. Others canceled at the last minute, leaving ICON organisers in the lurch.
These grumbles aside, ICON 2018 was an extremely pleasant experience. One of the con's greatest strengths is its moderate size. The scale of the convention means that attendees have a lot more interaction time with special guests than at the bigger cons where they appear only really for signings and panels before being ushered off again. So even on the busiest day (Saturday), it was possible to chat at leisure to Raymond E. Feist, listen to Jim Zub share stories about collectors who wouldn't let him touch his own comics during signings, and hear about Meagan Marie's pantsless misadventures after a cosplay shoot in Cape Town.
For the record, Meagan Marie and her mother Joan (also in costume for the entire weekend) were selling signed cosplay prints all weekend, with 100% of the proceeds going to ICON's long-running charity, SA Guide-Dogs Association. The goal was to raise R5 000. By the closing hours of Sunday, they were sitting at around R8 000, with the women pledging their own money to get to a nice round R10 000, which is the reported cost to train a guide/companion dog from puppyhood.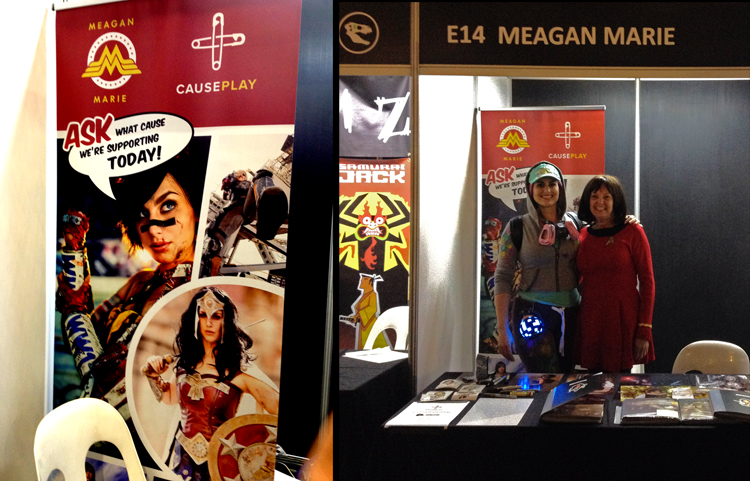 Catering for the same community (you do tend to see the same people every time), South African gaming and geek events do share a kind of camaraderie for the most part. It was interesting to see that Comic Con Africa had a stall at ICON 2018, where attendees could complete a geek quiz to win prizes.
Speaking of Comic Con Africa, it seems that cosplayers are saving their A-game for the September convention, where the cosplay contest is already fully booked and out of judging slots. We'll be posting a whole separate post and gallery centered on the cosplay at ICON 2018, but, in summary, the traditional competition this year skewed heavily towards novices, with most of the big names not entering. This was in stark contrast to last year where the comp was as loaded with heavyweights as it typically is at rAge.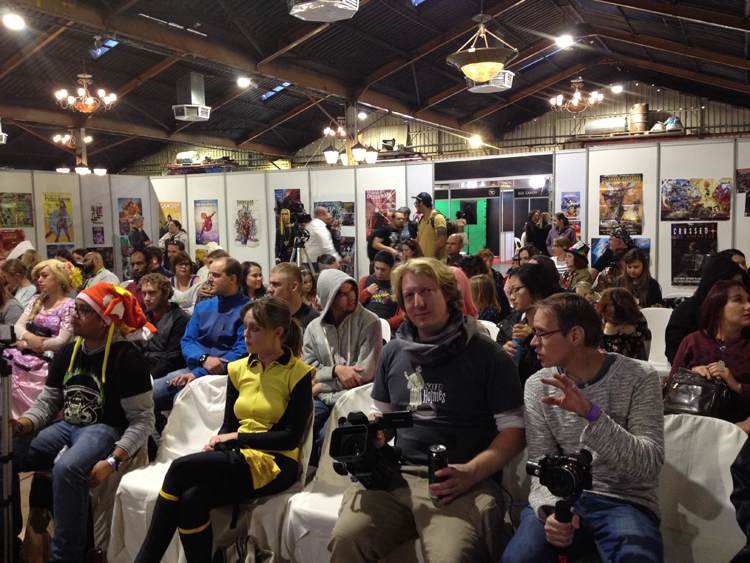 Still, cosplay is definitely not the only attraction at ICON. This year's panels and presentations were suitably diverse, ranging from discussions of indie comic creation and Patreon to profiles of attending pop culture creators and their latest projects. And, given that the theme of this year's ICON was Lost Worlds, there was an appropriately decorated Shadow of the Tomb Raider theatre where daily no-cameras-allowed previews of the upcoming game took place.
ICON is the comfortably-sized, non-overwhelming and friendly geek con, and this year you feel they finally got the scale and environment right for the event's evolved form.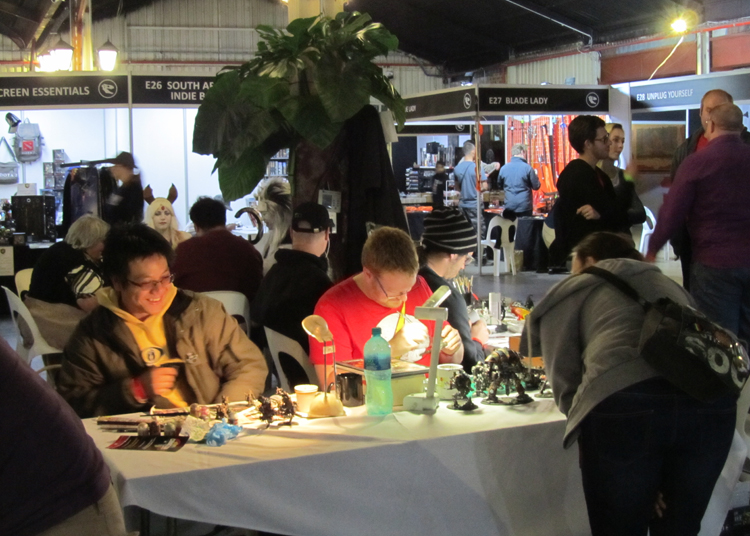 See you next at ICON Durban (formerly known as ICON By the Sea), which is broadening its offering in 2018 to combine tabletop gaming, a 52-hour LAN, inflatable sumo wrestling and even an escape room experience. Critical Hit will also be giving away tickets for the late-July con soon, so look out for that.
Last Updated: July 3, 2018