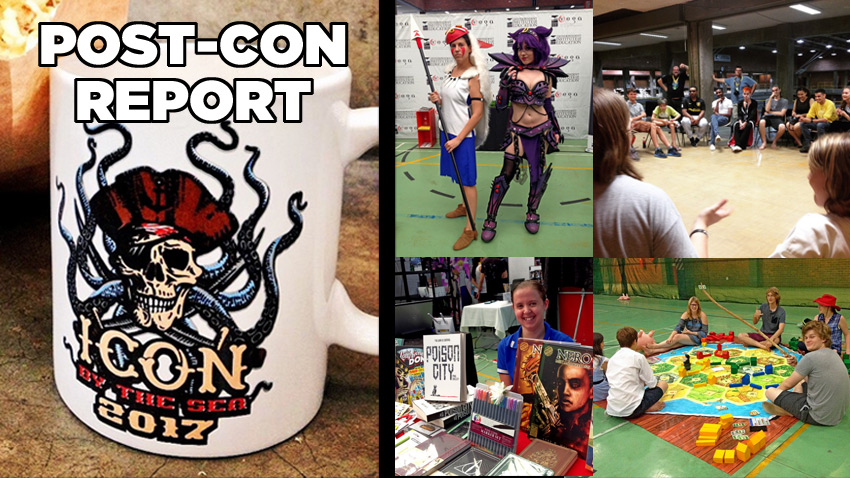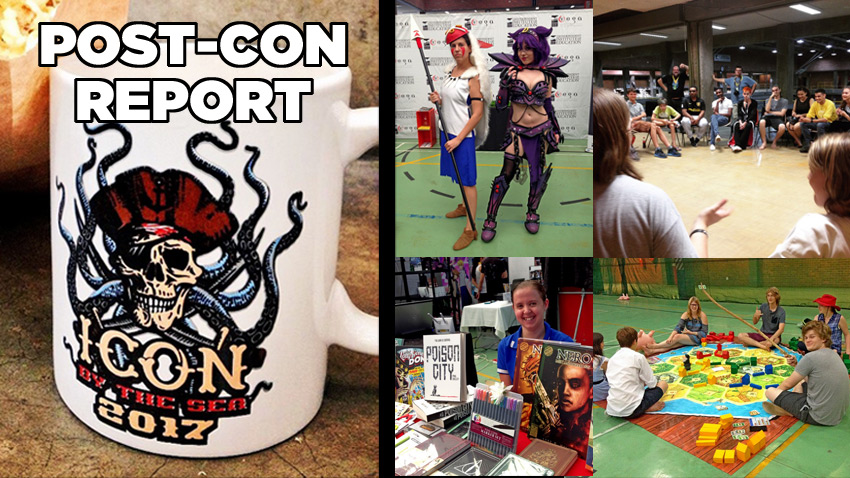 When it comes to geek and gaming culture in South Africa, Johannesburg's ICON is arguably the granddaddy of conventions. Sure there are a number of events nationwide now, from FanCon to GeekFest, and, of course, the biggest, rAge, with its electronic gaming slant. ICON, however, lays claim to being the longest running of the geeky cons. This year, in fact, the convention celebrates its 25th anniversary. What's important in terms of this article though, is that three years ago ICON expanded to include a second event, ICON By the Sea.
Held in Durban during the April school holidays, ICON By the Sea kicks off the annual calendar of South African gaming cons. If you've ever been to Joburg ICON, you'll have a good idea of what to expect at its coastal spin-off: board games, pen-and-paper role-playing, card games and wargaming are the focus. Then there's cosplay (check out our ICON By the Sea 2017 Cosplay Gallery), martial arts demonstrations, and Artists' Alley, where assorted vendors, crafters and creators sell their geeky wares.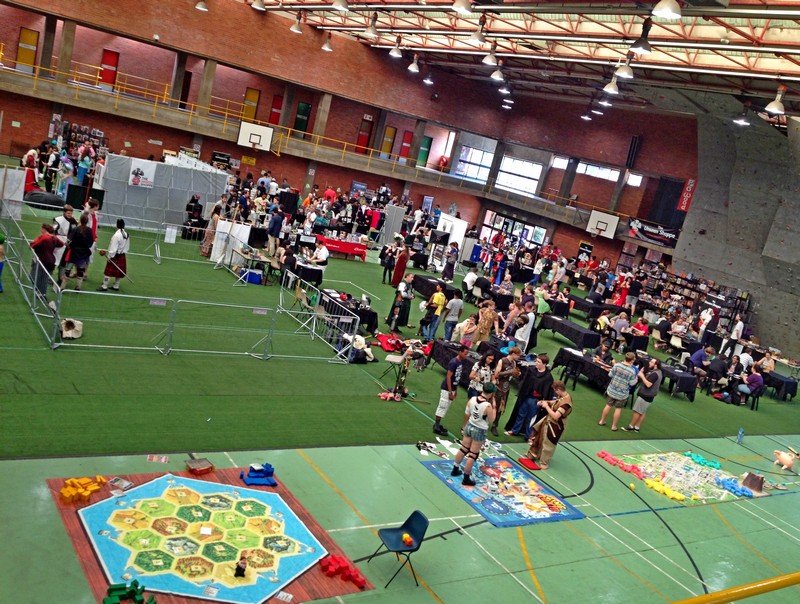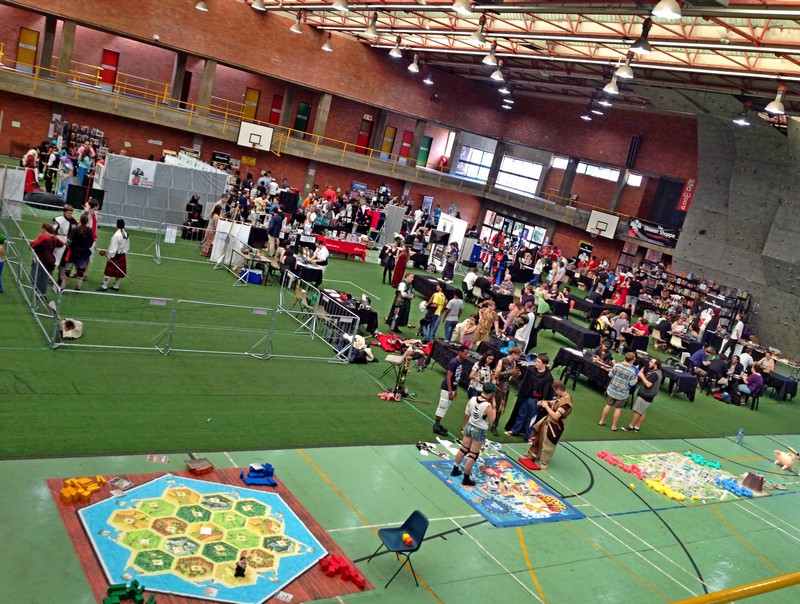 ICON By the Sea obviously isn't South Africa's biggest geek lifestyle con. With its Durban setting – and current niche focus on tabletop over electronic gaming – it probably isn't even in the Top 5. This said, ICON By the Sea is developing steadily. In 2017, after just two years, the event had to shift to a bigger venue: the University of KwaZulu-Natal's Old Mutual Sports Hall.
Every year so far, ICON By the Sea attendance has enjoyed a healthy jump. In its first year, the con attracted 400 people. This past weekend, 7-9 April, over 1 000 attendees passed through the doors on Saturday alone. At one point, all 100 venue tables were in use.
ICON By the Sea is growing, yes, but that's actually less important than the experience it provides. ICON By the Sea may not be the sleekest con, but it runs smoothly and has loads of soul. Everyone is present because of their passion for the pastime. No blank-eyed promo girls here!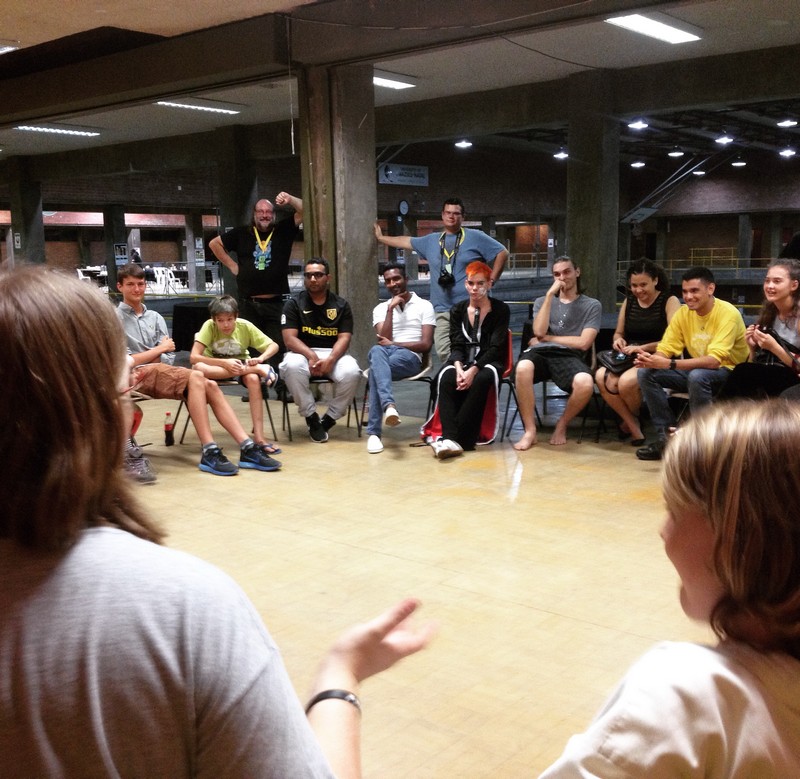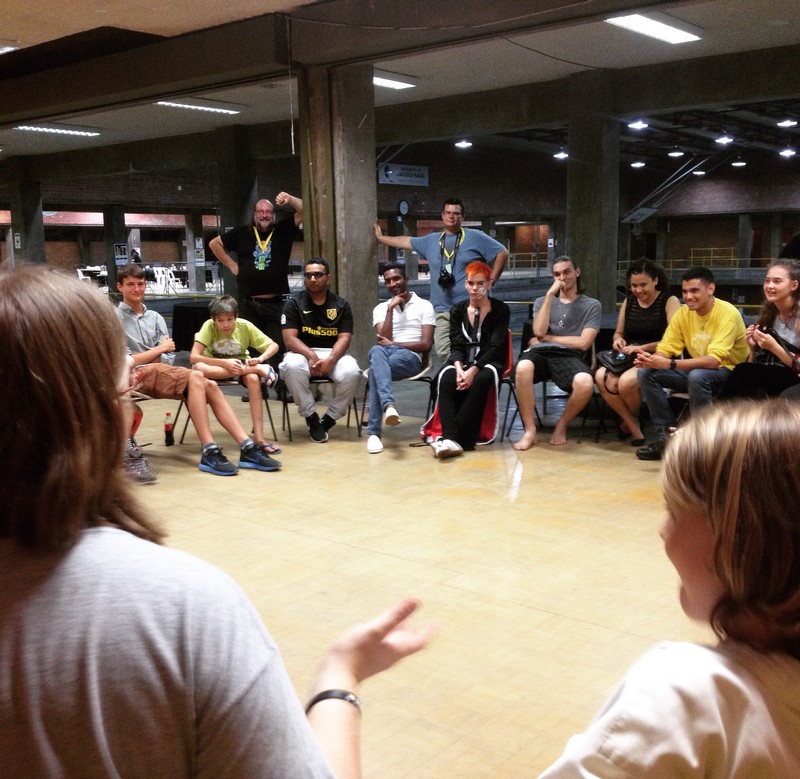 Multiple tournaments take place at ICON By the Sea (Settlers of Catan, Pokemon, Warhammer 40K, Magic: The Gathering, Ticket to Ride, and more). Meanwhile, there are open invites to mass games of Ultimate Werewolf and Fiasco, while volunteers run introductions to Dungeons & Dragons, Pathfinder and Warhammer. This is to educate the curious and grow the community. There's no question ICON By the Sea is a labour of love.
A further nice touch is that attendees have access to two tables of demo boardgames for the duration of the con. Last weekend it was heartening to see strangers of all ages and from all walks of life socialising over games; and multiple family generations coming together to play. Unlike electronic gaming with its aggressive competitive element, tabletop's face-to-face component tends to create a more inclusionary experience. ICON By the Sea provides an environment for people to unite over their interests.
For a small con, there's a surprising amount to keep you occupied at the coastal ICON – and this year's event definitely benefited from its extremely entertaining MC. A challenge in future years may be avoiding a feeling of "samey"-ness, but the organisers promise they have plans to broaden the content into panels and presentations, among other things. And really, how often do you get to don armour and bash swords with a medieval combat specialist?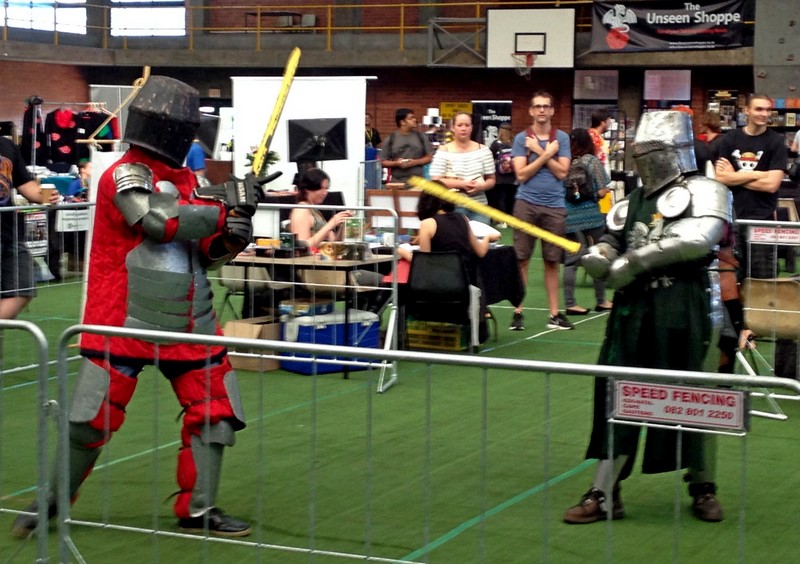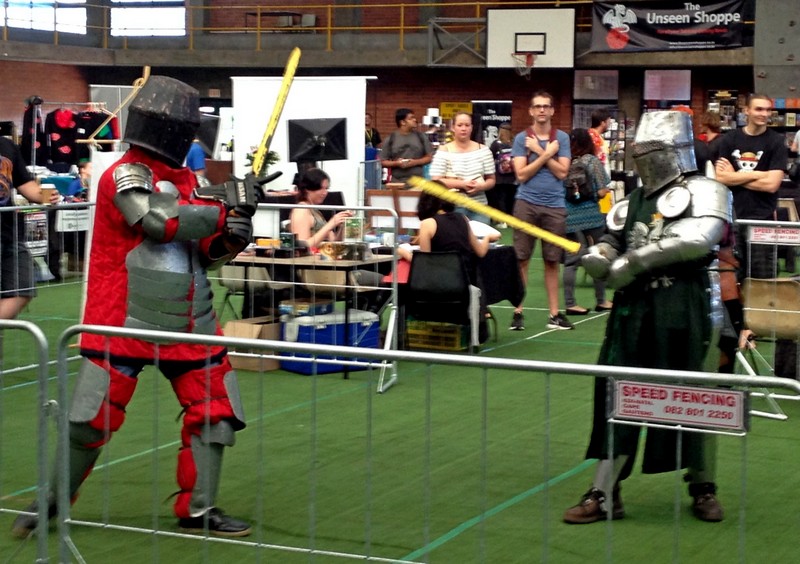 Hopefully ICON By the Sea will retain its current venue, or something similar, for a few more years. The 2017 con's spaciousness was a massive plus. Card gamers, war gamers and role-players all enjoyed dedicated sections set apart from the main hall. As a cosplayer, it was an absolute pleasure to move around as you didn't have to worry about squeezing yourself and delicate costume accessories through a mass of lumbering people a la rAge.
As for catering, ICON By the Sea 2017 provided a pretty decent spread. I can't speak for vegans and banters, but hearty burgers, hot dogs and shawarmas were available in addition to doughnuts, vendor truck coffee and the usual tuck shop fare. It was also pleasing to see some old ICON traditions surviving – like the ability to buy a con mug, and "enjoy" free instant coffee for the entire weekend.
And that really is the ICON By the Sea experience. It brings established customs of local tabletop gaming cons to South Africa's all-year Summer city… and puts a typically Durban spin on them.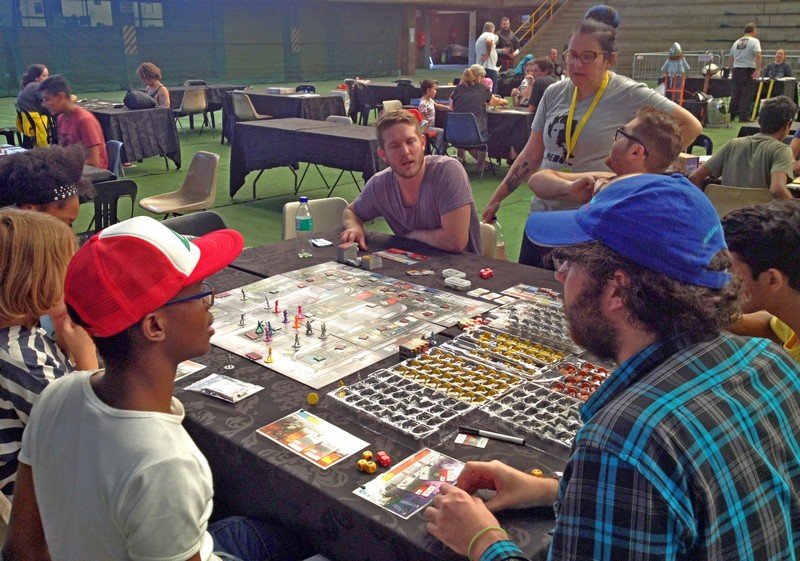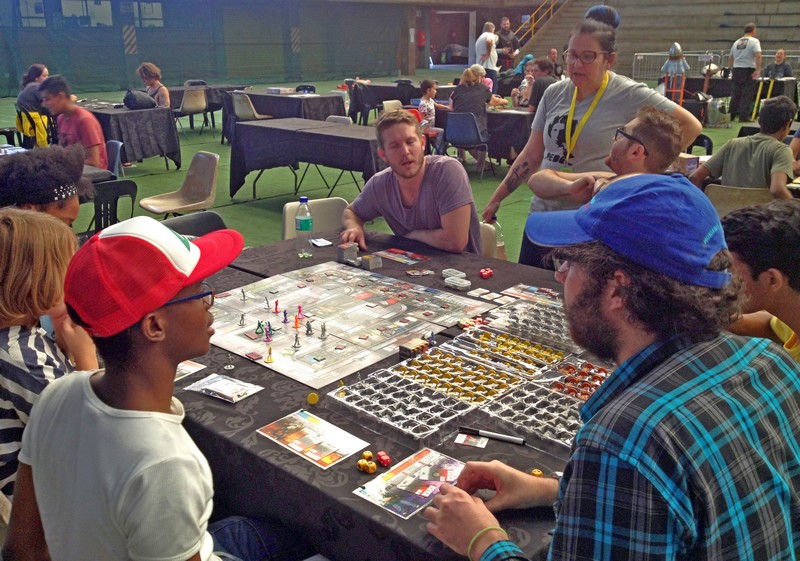 Speaking to a group of Joburgers who travelled down to experience ICON By the Sea for the first time, they remarked that they enjoyed the con's intimacy and relaxed nature, which reminded them of the Gauteng ICON from a few years back. ICON By the Sea isn't fancy, but it's warm… in every way.
Last Updated: April 12, 2017