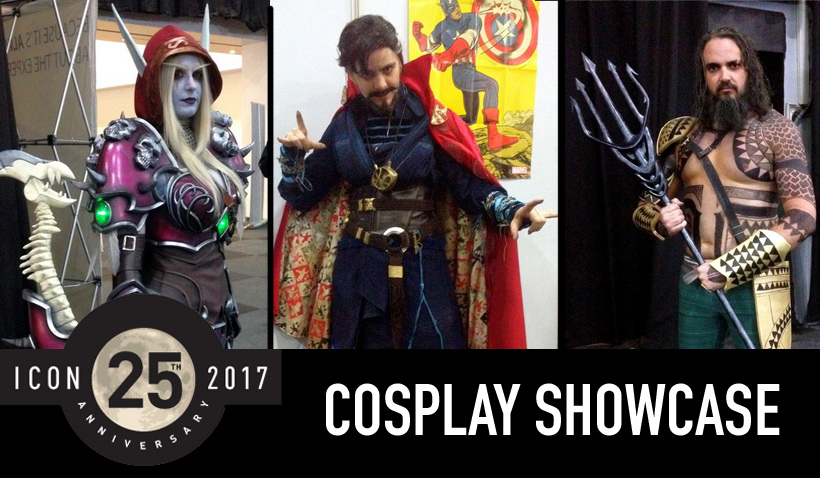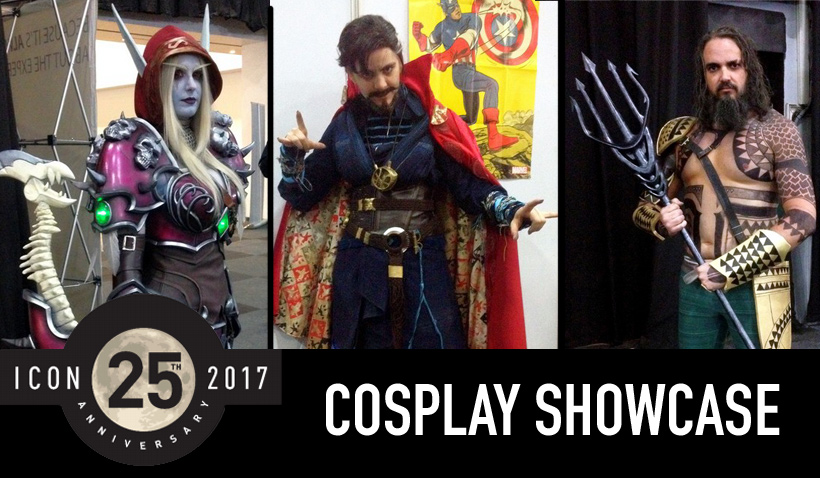 What would a geeky convention or expo be without its cosplay component? Certainly a lot less colourful and cheerful. Whether you're dressed up and recognised as a character, or the one doing the recognising, it's thrilling to see an iconic pop culture character wandering about in the flesh. It brings loads of positive, infectious (in a good way!) energy to an event, and ICON 2017 was no different.
Johannesburg's ICON Games and Comic Convention is pretty much the last major geek gathering on the South African calendar before rAge in October. So naturally, the cosplayers were out in force this past long weekend, debuting new costumes, showing off signature cosplays, or both. Of course, you also didn't have to be a cosplay veteran to dress up and get into the spirit of things. There were many people simply wandering around the spacious Gallagher Estate Hall in cartoon onesies.
As with Cape Town's FanCon back in April, ICON 2017 elevated its cosplay offering by flying in a top international cosplayer as a special guest. Local cosplayers and fans got to interact at ICON with bubbly Californian cosplayer Linda "Vampy Bit Me" Le, who has ranks among the most popular cosplayers in the world. She is particularly famous for her Psylocke depiction.
Critical Hit chatted briefly to Linda/Vampy about her thoughts on the state of cosplay in South Africa.
In short, Linda/Vampy finds South African cosplay on par with the scene internationally. She also notes that local cosplayers are particularly knowledgeable about their characters and clearly motivated by love. People aren't simply basing their selections on the popularity of characters at a given time, which is increasingly common overseas. After Sunday's cosplay contest, she jokingly added that South African cosplayers really love their replica armour.
Speaking of the ICON 2017 cosplay competition, that was unquestionably a major draw card of the weekend. For the first time in three days, it was impossible to find a seat before one of the panel stages. The con pretty much ground to a halt as everyone gathered to see the cream of South Africa's cosplay talent in action.
For the record, the ICON contest did away with common genre categories like Gaming, Anime/Manga and Western Pop Culture, and instead utilised a skill level split. The two main categories then were Novice/Intermediate, and Master, with the latter requiring prior podium finishes in other South African cosplay contests. Prizes for this year's ICON competition were sponsored by Canon South Africa, Pantronix and The Worx Distribution.
The cosplay competition winners for ICON 2017:
Special awards:
Junior Cosplay: Amelia (Lady Sylvanas Windrunner from World of WarCraft)
First Ever Pet Cosplay: SA Guide Dogs (a bee)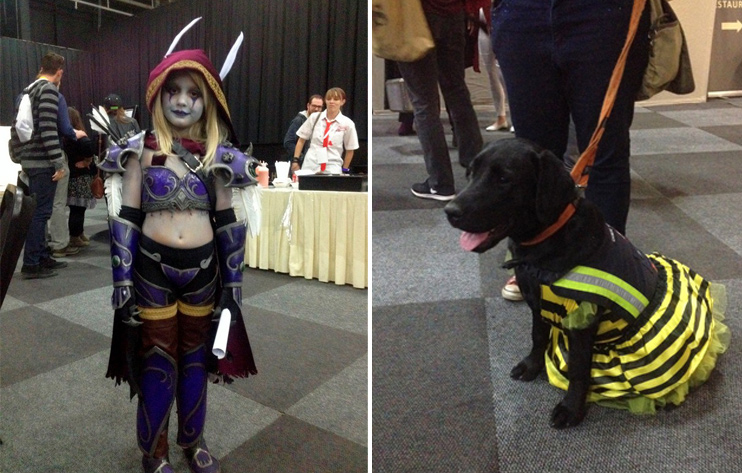 Skits Category:
1st: Maoukami Cosplay (Noctis Lucis Caelum from Final Fantasy XV)
2nd: JinxKittie Cosplay (Saber from Fate/stay Night)
3rd: Cookie Cat Creations & Chaotic Good (Mable Pines, Bill Cipher and Gruncle Stan from Gravity Falls)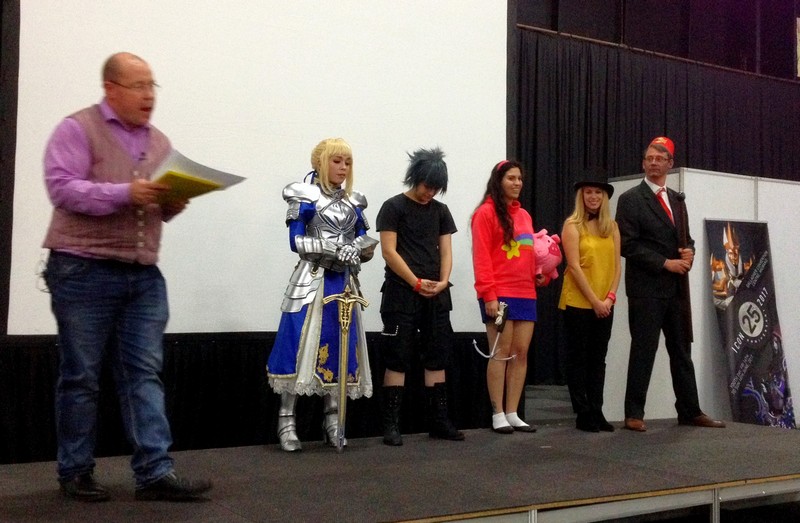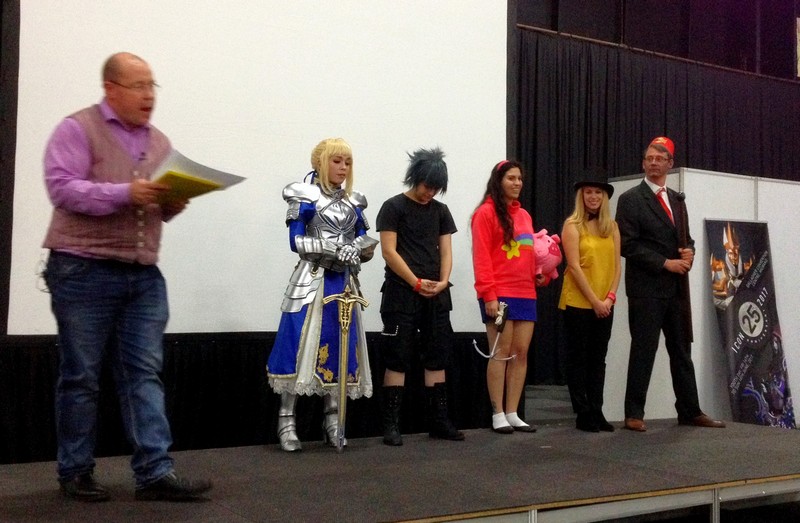 Novice / Intermediate Cosplay Category:
1st: BunnieBites Cosplay (Star Guardian Poppy from League of Legends) [out of costume here]
2nd: A'dleres Cosplay (Onyx Guard from Gears of War)
3rd: Light River Cosplay (Ursula from Once Upon A Time)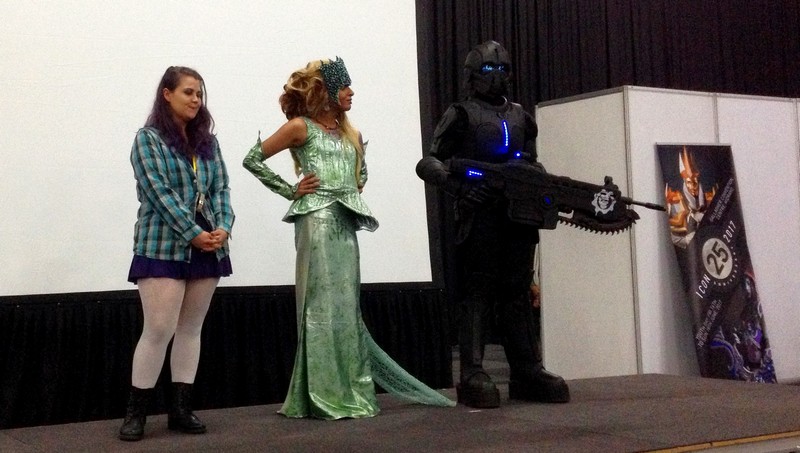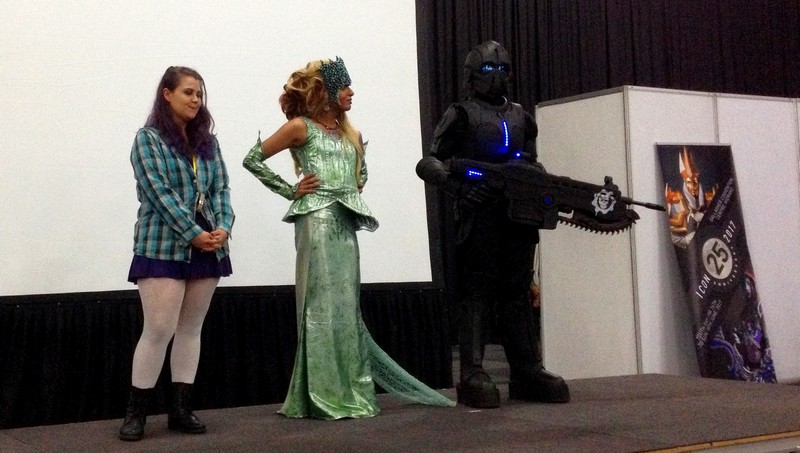 Masters Cosplay Category:
1st: Anakapat Cosplay (Doctor Strange from the 2016 movie)
2nd: Kinpatsu Cosplay (Lady Sylvanas Windrunner from World of WarCraft) [partially out of costume]
3rd: JinxKittie Cosplay (Saber from Fate/stay Night)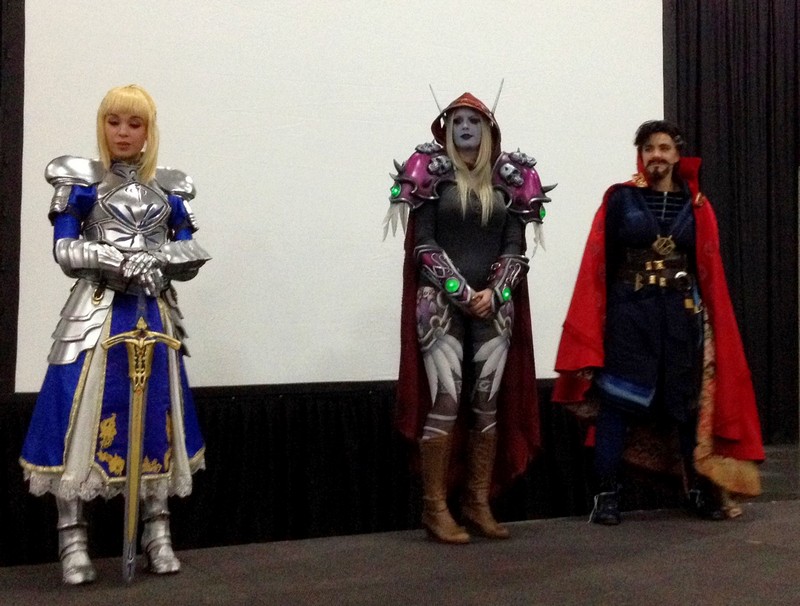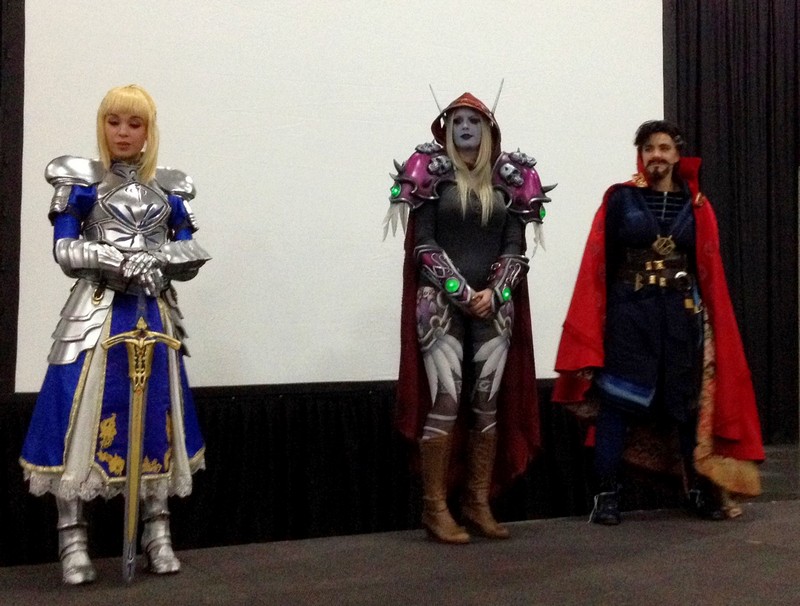 A big congratulations to the winners, and to all the cosplayers in general. Now let's look at three days of cosplay and general dress-up snaps from ICON 2017.
Last Updated: June 20, 2017