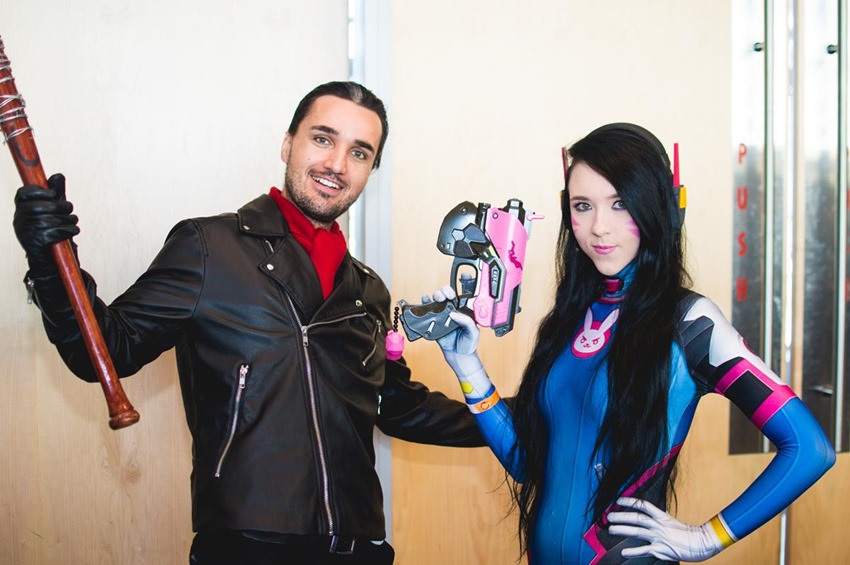 Where there are comics, there is also cosplay. Lots of it. Like, this much. You can't see what I'm doing, but I just lopped my arms off and tossed them on opposite sides of the field across from me. Also, my nose itches and I regret this decision. But hey! Cosplayers were out in force this year, ready to show Cape Town just how far they could go with nothing more than some paint, foam and a hot glue gun. Hot damn, what a show.
FanCon this year also wisely came up with a great way of rewarding those cosplayers whose efforts were either rental or home-crafted, by splitting the contest into distinct categories that reminded everyone that as long as you're in costume, you're there to have fun. Big thanks to photographer deluxe Glenn Kisela for taking some utterly gorgeous photos (you should follow him on Instagram, you really should), as well as Noelle for braving the Monday crowds for the main event of the cosplay judging. Check 'em out below:
Good show! A massive round of applause to everyone who took part. I saw cosplay of all ages at FanCon, stuff that was amazing to see in the flesh. An amazing Genji setup, steampunk galore with more cogs than Big Ben and all manner of anime fans. Man, I really need to catch up on those cartoons, seeing as how I recognised so few of them.
2017 was a fine year for cosplayers from all over the country who attended. I can't wait to see what 2018 has in store, as I'll definitely be heading back towards Cape Town next year.
Last Updated: November 2, 2017