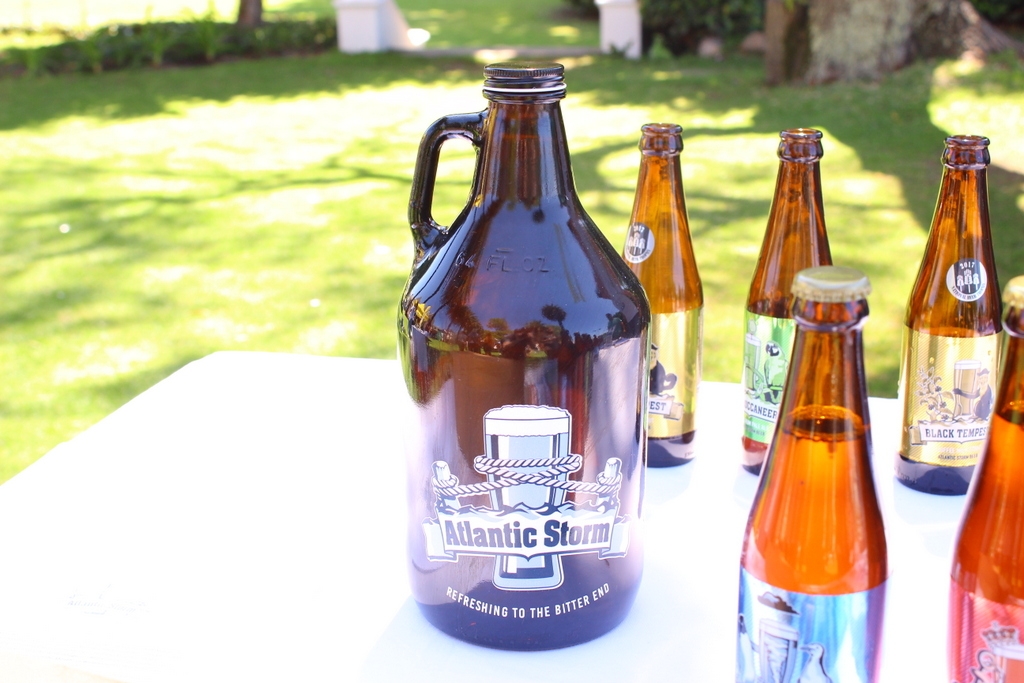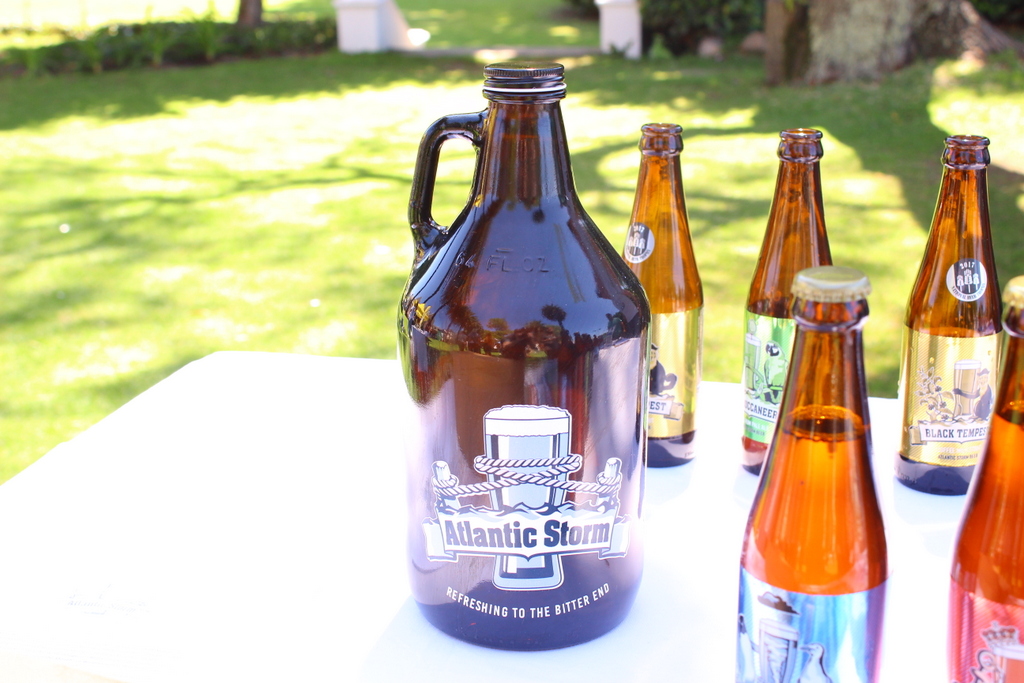 As some of you may know I do enjoy my beer, and luckily for me every year at the Cape Town-based Kelvin Grove a mini-festival is held that boasts some superb and unusual beers and wines. I say unusual as many of the beers are small-craft beers that you can't readily find in the local supermarkets. I managed to find an hour in my busy schedule to have a quick look around so here is my fast beer/wine tasting experience.
It is quite the hipster thing in Cape Town to have micro-breweries but to be honest most of them are far superior to the more mass-consumed beers, like Castle, Black-Label or Windhoek. On the wine side of things, hosted in the ballroom, we got a more generic offering with a few exceptions that stood out for reasons you'll see later.
But let's start with the beer and get tucked in! Cheers!
First up were the lads from Atlantic Storm, a small brewery based in Kommetjie. They enjoy experimenting with their beers and have created a range of unusual flavours. For example, they have the Buccaneer which is blended with spiced rum and offers rich spicy flavours you wouldn't expect from a beer. They won silver in the South African National Beer Trophy in 2017 for their Black Tempest which is a coffee milk stout and that's because it's very tasty. They also had a nice ale called the Cape Doctor, which nearly blew me away!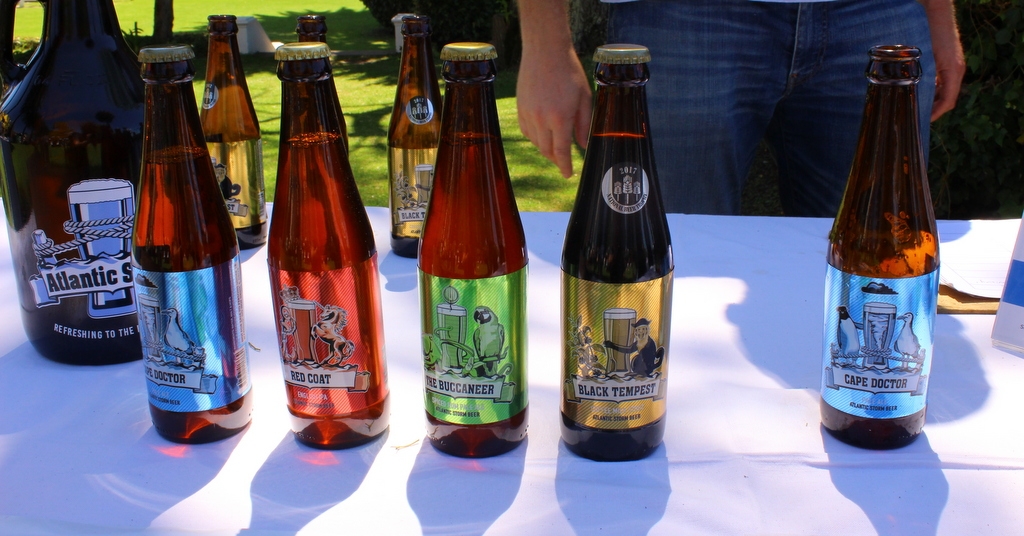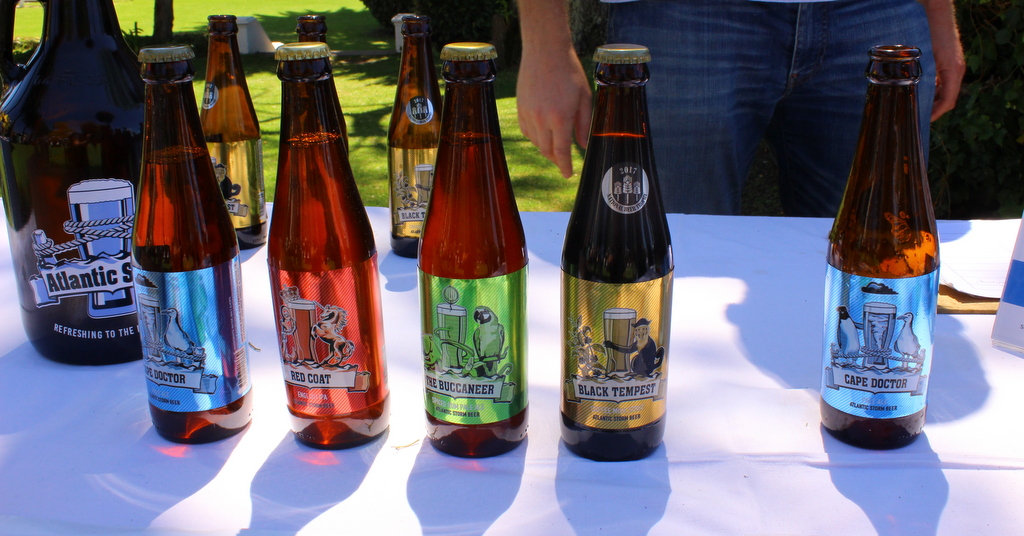 Next up were the folks over at the Elysium Brewery who are based in Maitland. They are a relatively new brewery only getting their license in August this year but have been practising for two years already. Currently only offering a pale ale and lager that were both fresh, they said they look forward to distributing to supermarkets once negotiations were complete. I also loved their artwork, very cool!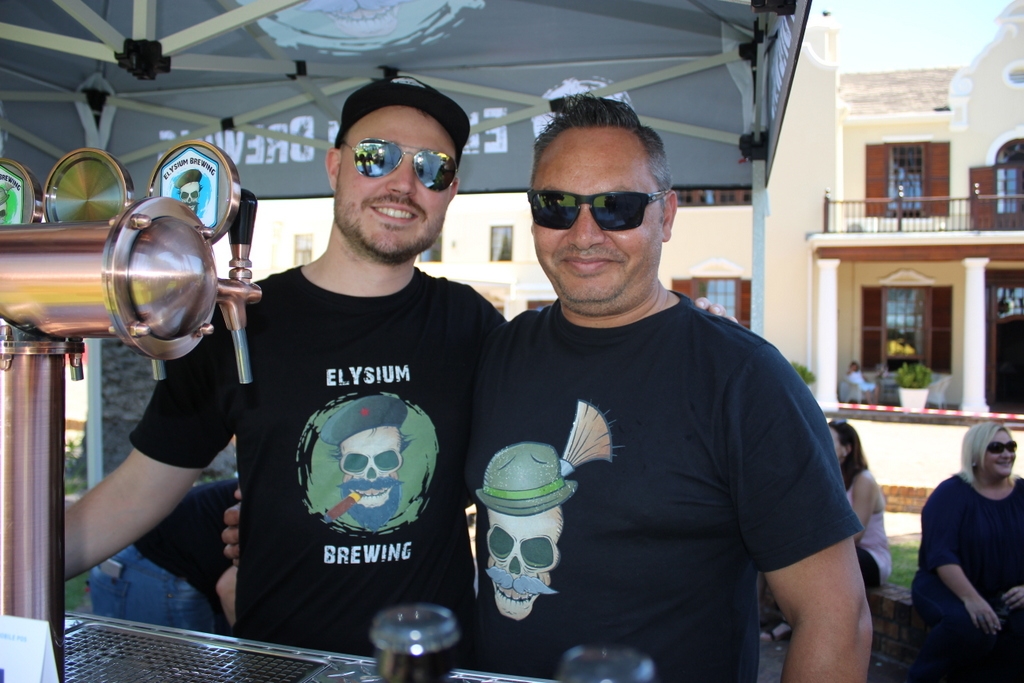 Last on my quick run through of what was on offer in the beer garden were the folks over at the Urban Brewing Co. based in Hout Bay. I tried their Judas Peak Blond Ale which came in a 1l glass tankard reminiscent of those from October Fest in Germany. The beer was very easy to drink, although admittedly not with said tankard which weighs about as much as my head… [Ed's note: so…nothing?]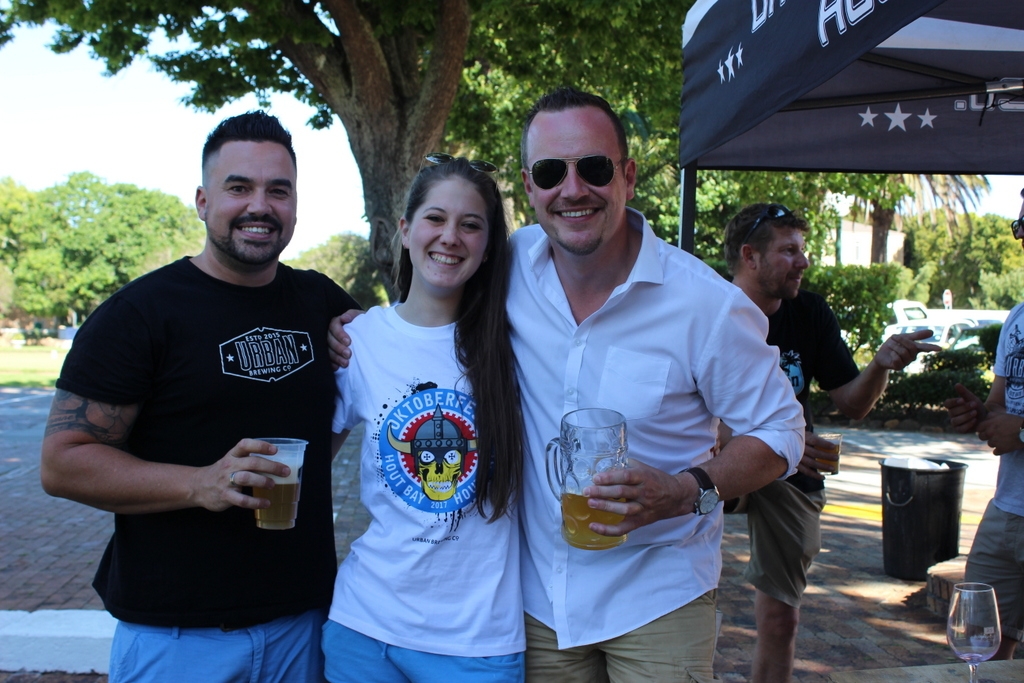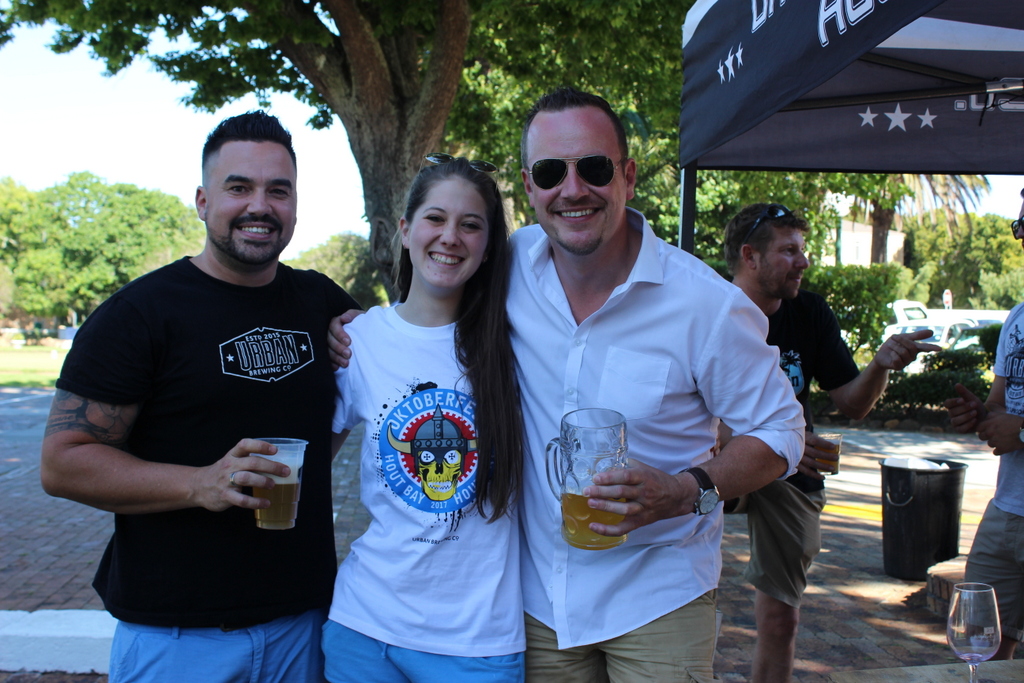 After knocking back some tasty craft beers and managing to build muscle lifting my new glass I staggered into the ballroom where the wine stands were.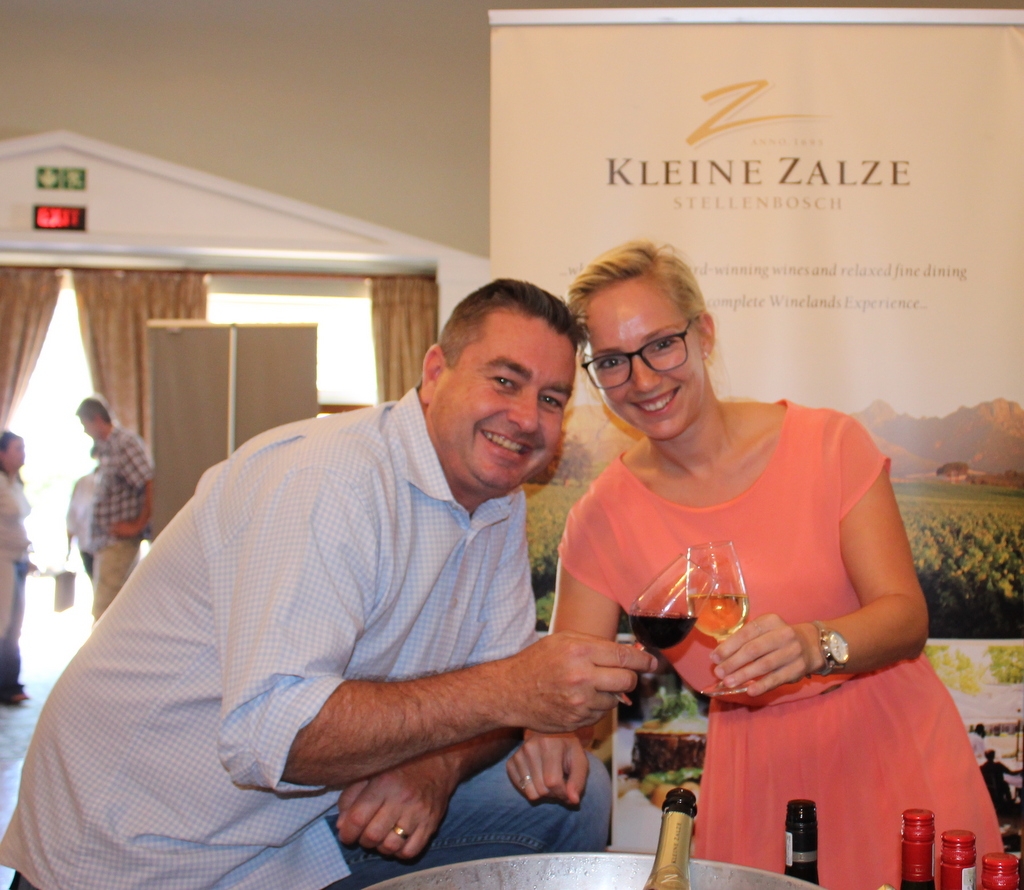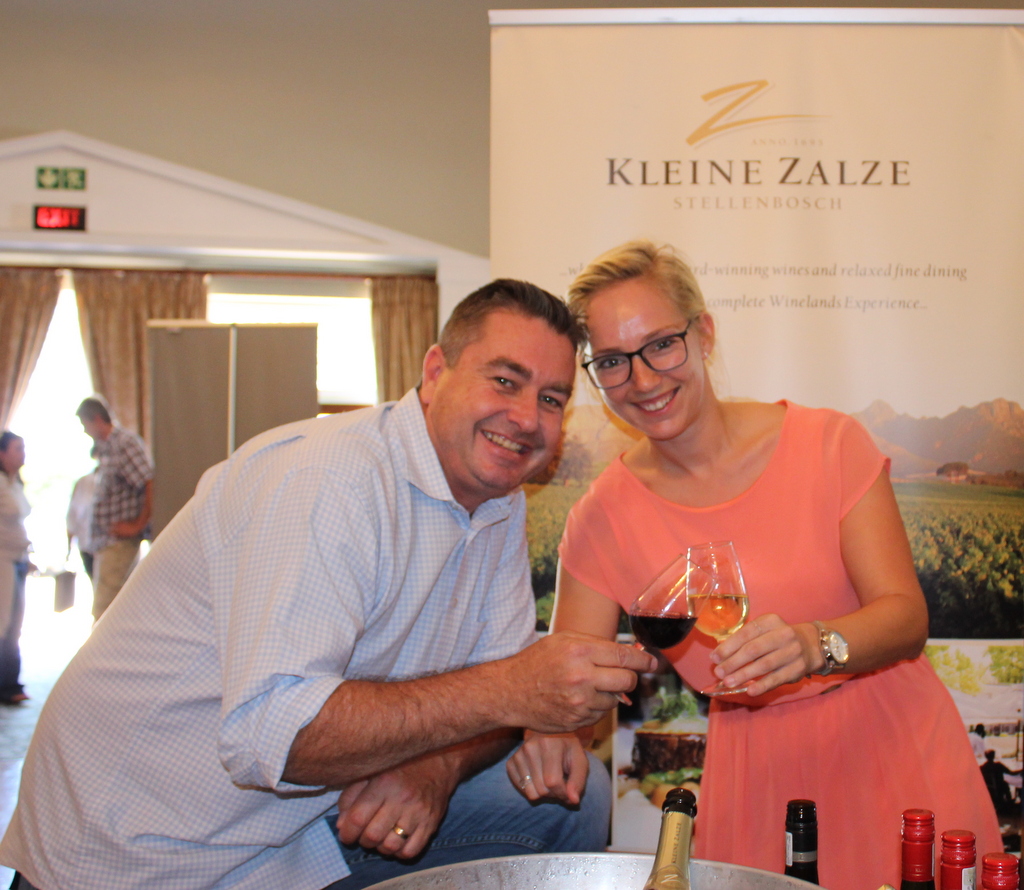 Opting to try some of my favourite champagne while I could still stand I decided to start with my mother's favourite Stellenbosch wine farm, Kleine Zalze. I absolutely love their MCC Vintage Brut. This was their 2011 so it had some time to mature and wow did it taste it. Bottle fermented and tasting of what can only be described as freshly baked brioche, its colour is golden and feels light on the tongue, or perhaps that was the three litres of beer I had already consumed. Either way, it was pretty damn awesome.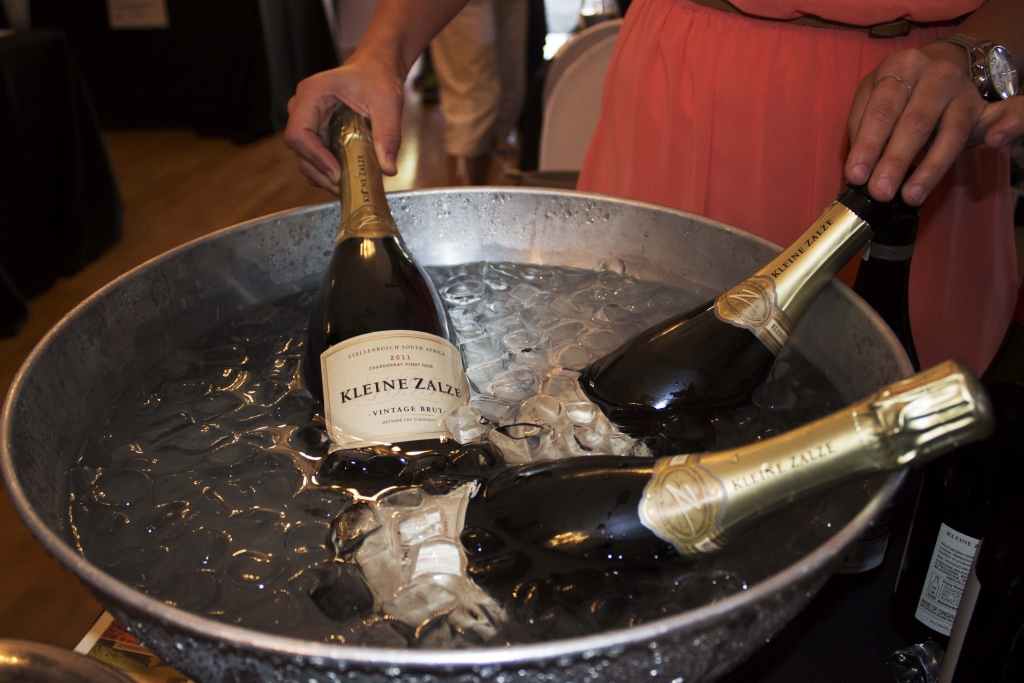 Now I know my way around wine. You can pull corks to get at it, you can go viking on its ass and saber the damn thing open like a boss, you can even twist knobs to empty boxes like a true peasant. I did not know though that you can get it on TAP. Yes, you heard me right, on tap. Like beer and stuff. Don't believe me, behold!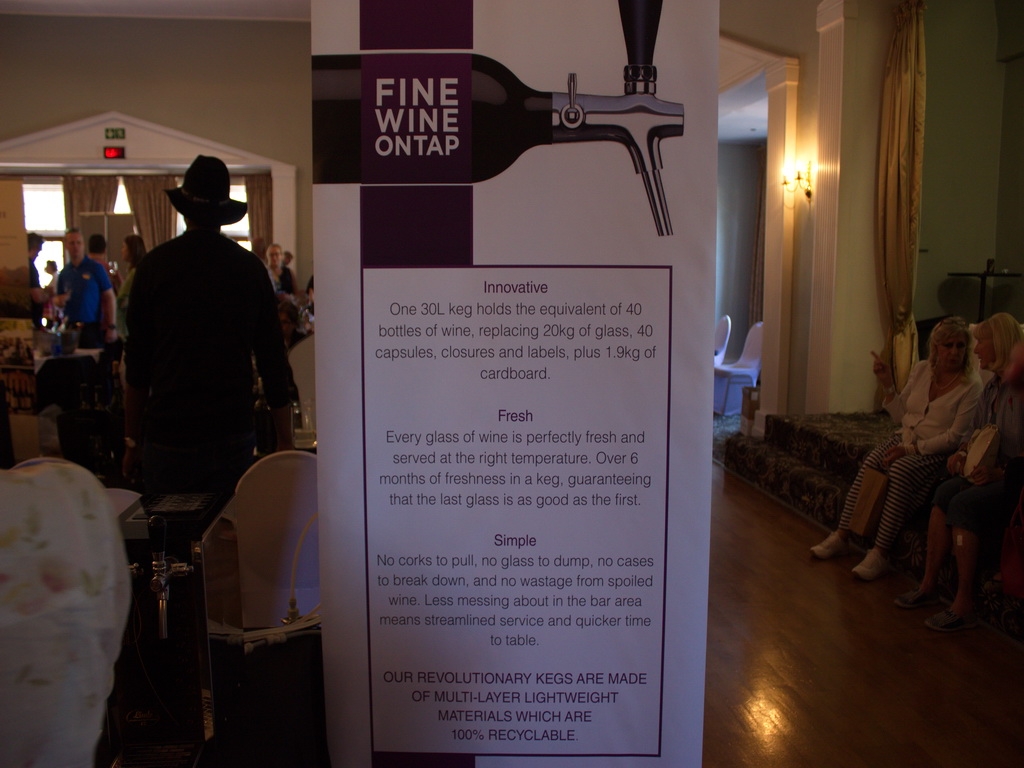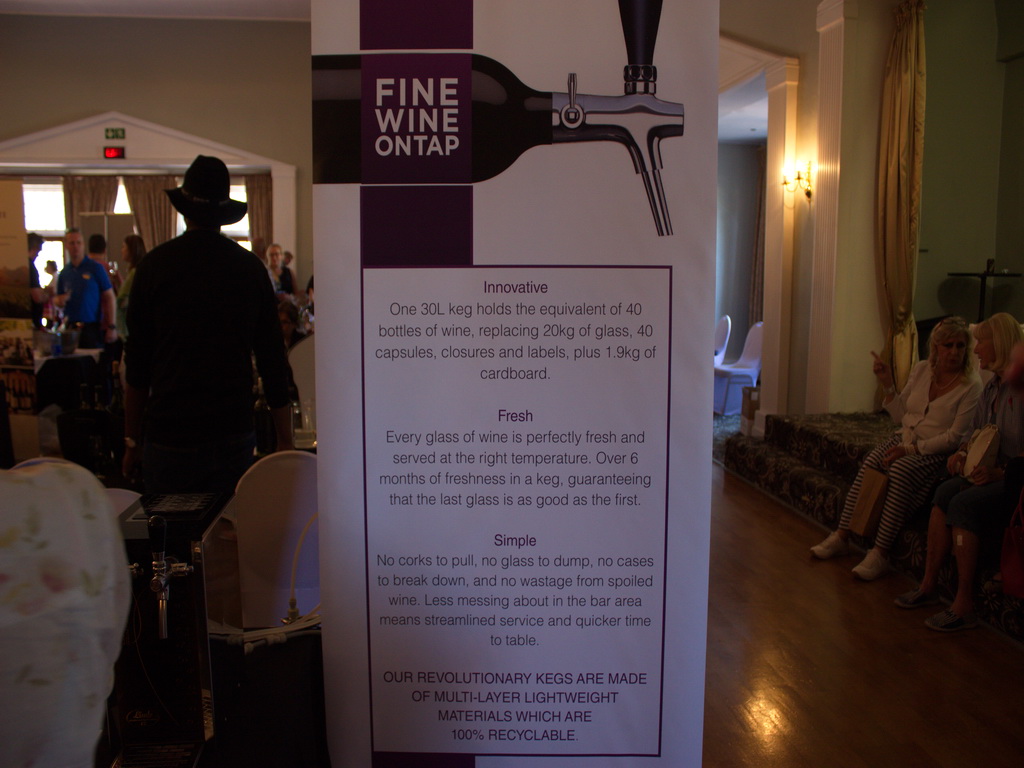 Now this isn't your cheap, crappy wine that sells at R80 a box in your local supermarket, this stuff is actually good (sorry Drostdy-Hof, I still love thee). The idea behind this is to offer classy wine that is also conscientious to the environment (you know… that place we live in). Apparently, it can last up to six months in a keg (not with me around) and is actually decent. Being the cynical non-believer that I am I had to try some.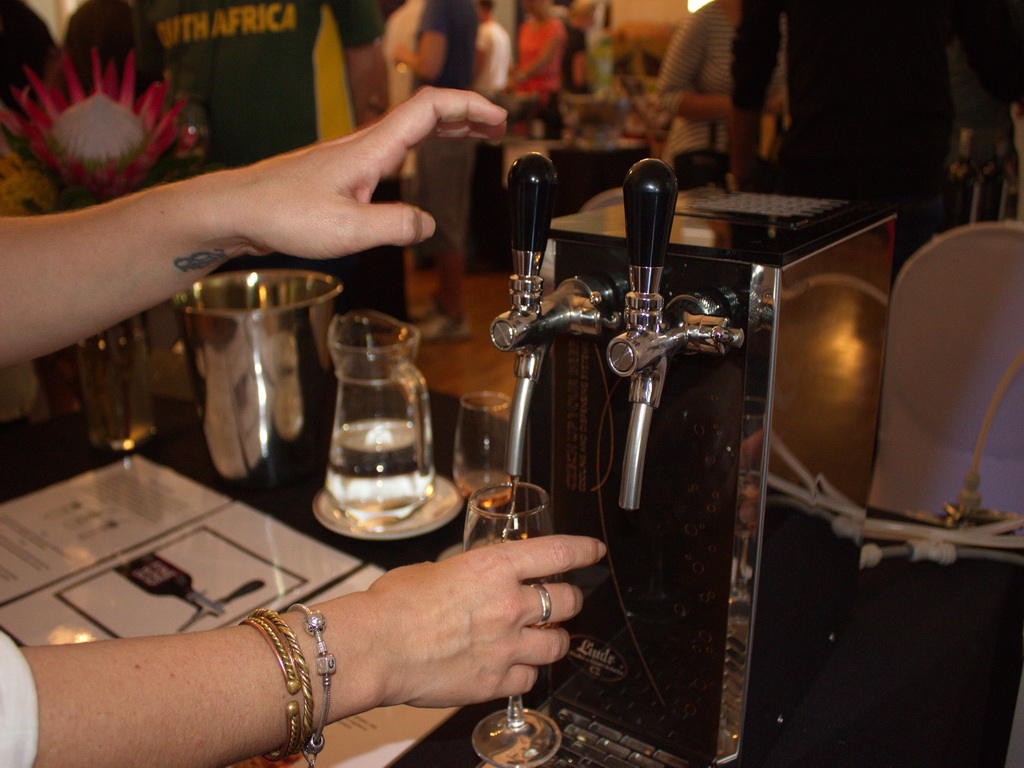 I know! It's a pretty neat idea if you ask me and I can see many restaurants and pubs putting these things in! Fine Wine on Tap offered rosé and white when I was there but apparently can do all the wines. They are in a keg which is cooled by the unit in just a matter of minutes too. That means that you can get your booze on and not have to worry about adding ice to a warm bottle! I'm sold!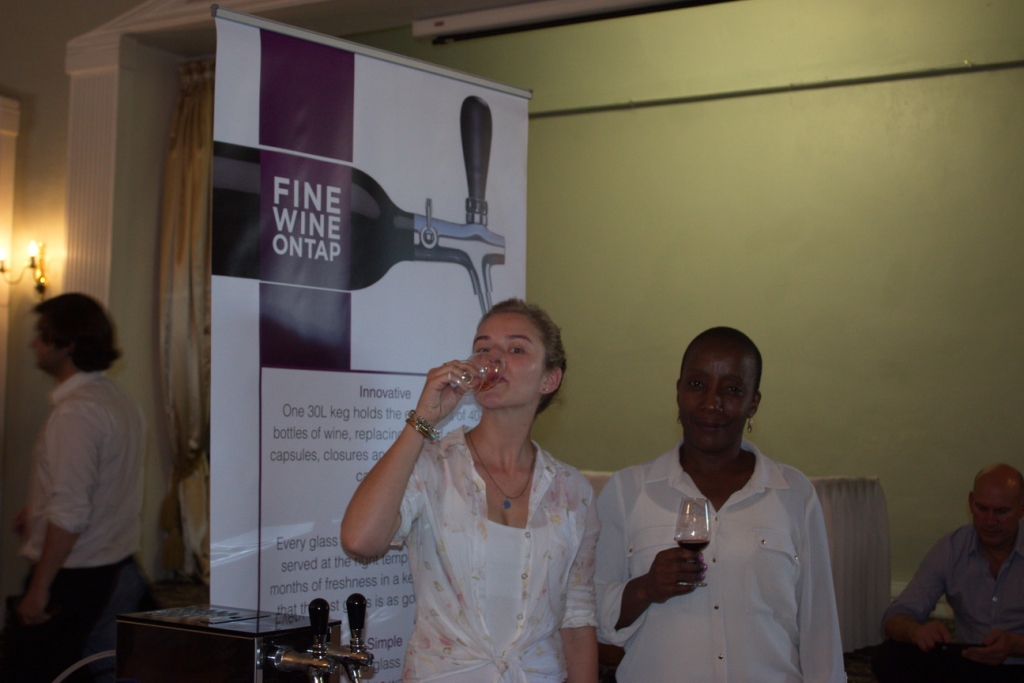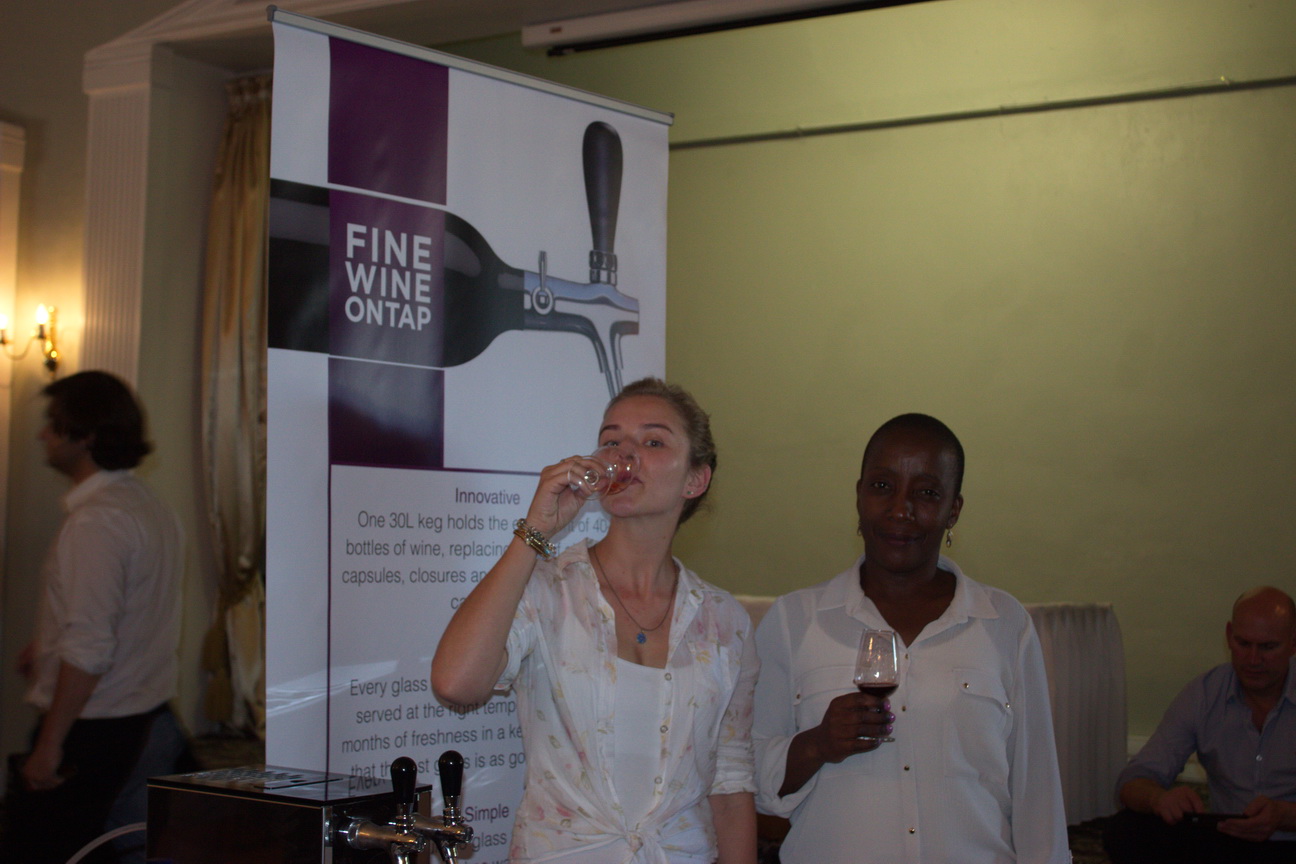 By this stage things were becoming blurry. Apparently, each table had a jug you were supposed to use to spit out the wine after tasting. I ignored this obvious affront to humanity and plodded on. For science!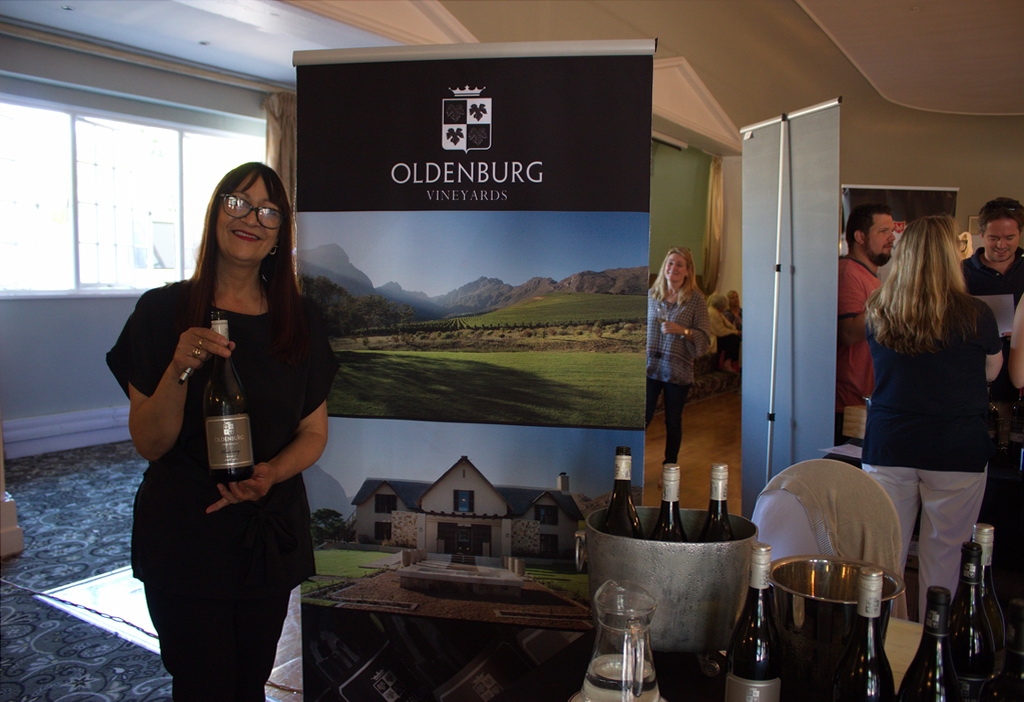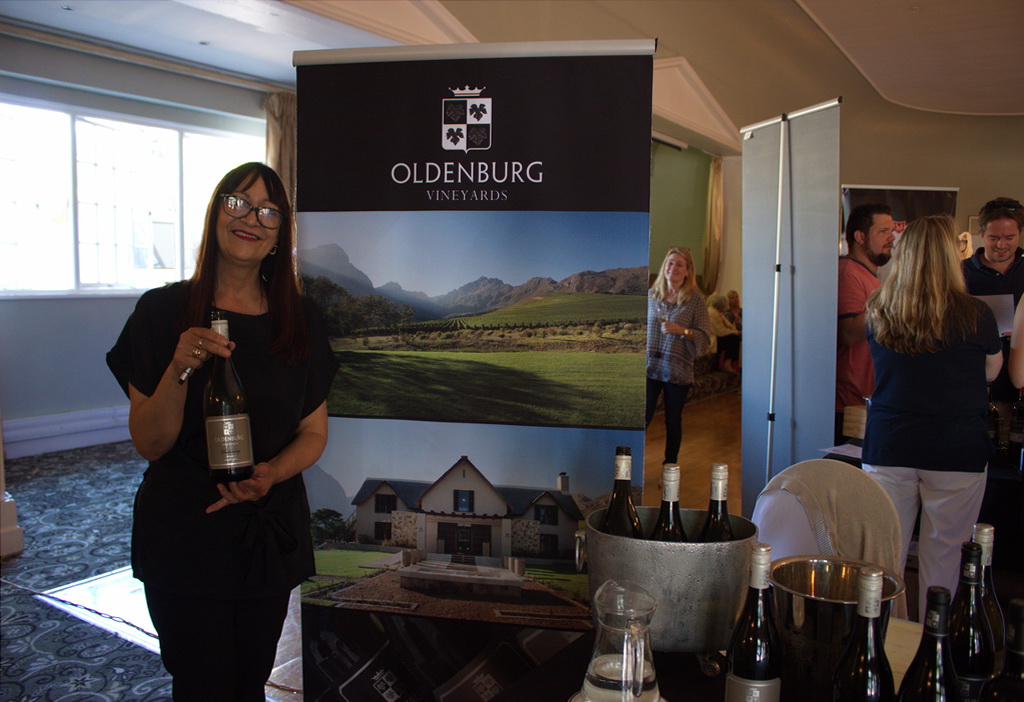 Oldenburg had a nice range of reds which I am told you move to after the whites. However, before I got to that stage I was convinced to try their Chardonnay, a type of wine I usually loathe. Perhaps it was the layers of Dutch courage swimming through my veins that prompted me to, but I was rather damn happy I did. Although it was wooded it wasn't too strong and offered lovely hues of grass and other important examples I cannot remember.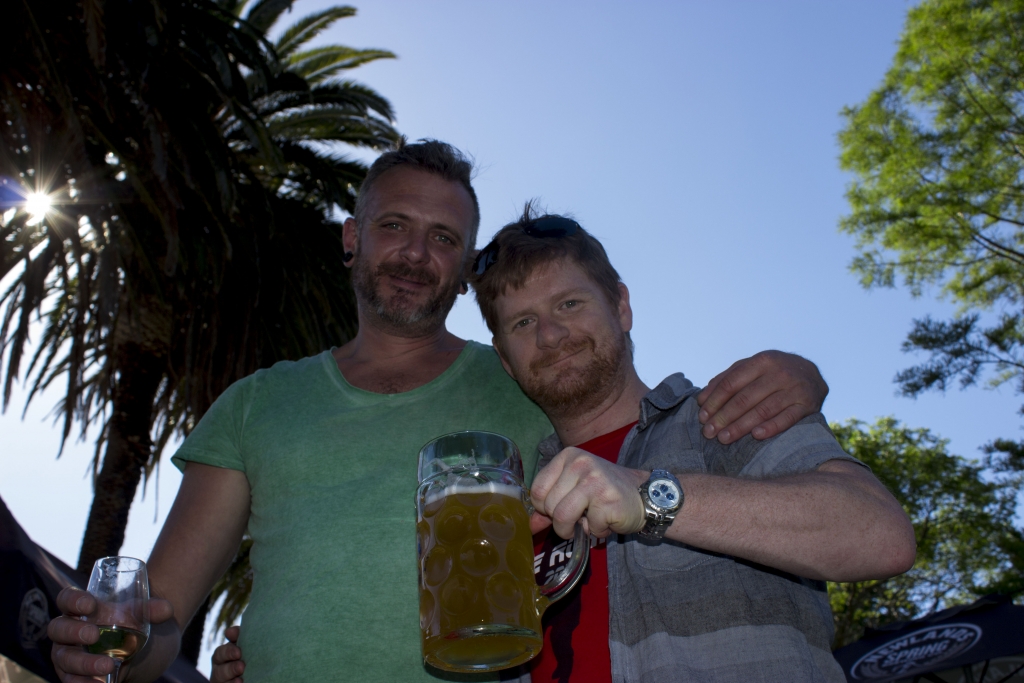 I've always been a huge fan of wine farms and wine tasting but having so much variety on a really small scale was far nicer. Chatting with people who are passionate about their unique processes that lead to new flavours was also fantastic. From the coffee flavoured beers to a Wine on Tap option I had never seen before the day was made only better by the awesome music and sunny, balmy weather. I will definitely be heading back next year!
Last Updated: November 17, 2017