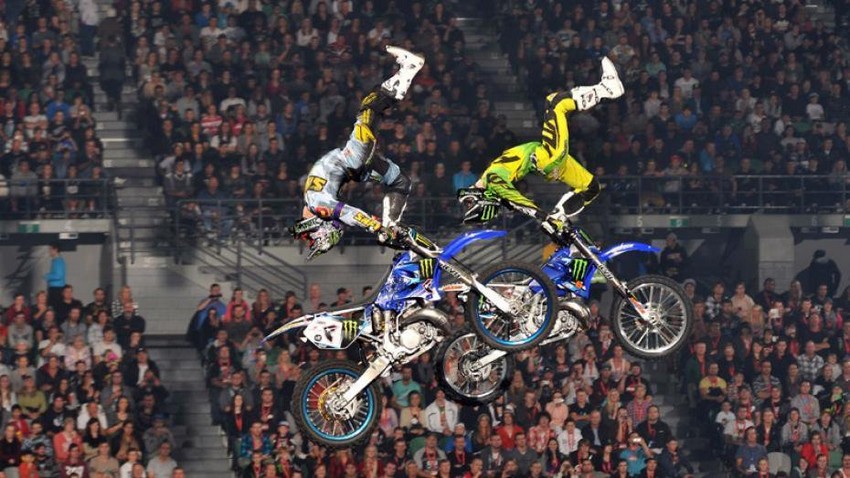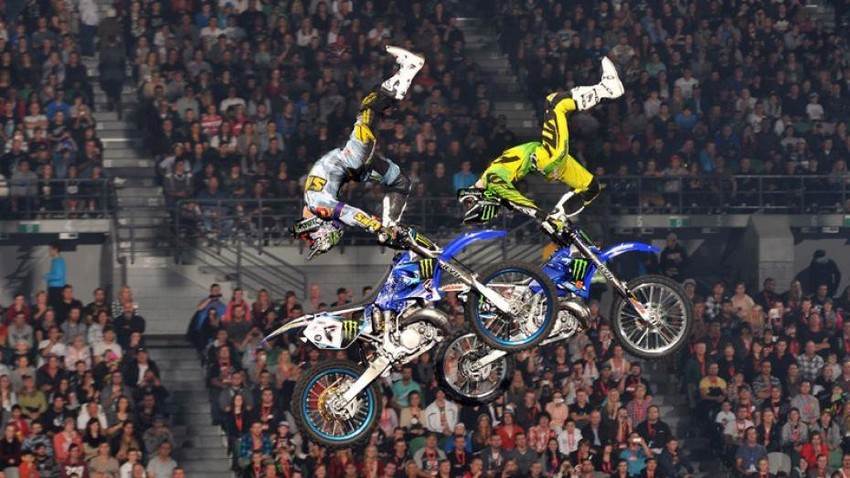 The year is 2014, and I've just returned home from a 10-day holiday in the paradise of Thailand with my wife and six other friends. My mindblowing vacation is not over though, as just a few days after we touch down again in Cape Town, we're going to check out the extreme sports daredevils of Nitro Circus do their thing in the Mother City. Or at least that's how things would have gone if I hadn't contracted some weird, still-unexplained viral infection on my last two days in Thailand which left me the sickest I've ever been in my entire life.
While my friends got to watch these highly skilled whackjobs defy death on BMXs and motorcycles, I was busy losing 7kg in a week through every orifice in my body (if you've never violently thrown up bile while having your nose bleed uncontrollably while almost passing out, you haven't lived, I tell ya!). The fact that I missed out on that inaugural Nitro Circus Live show in SA hurt almost as bad as the cramps that had wracked my body to the point where I collapsed on the floor in Singapore airport, and I vowed that if they ever returned I would not miss the show for anything.
Well, after three years they are back, and damn was it worth the wait!
If you've never seen or heard of Nitro Circus Live, imagine what would happen if you took all those crazy stunt jumps you see riders do in motocross, BMX racing or skateboarding, but then just turn up that insane intensity to the max, add in enough flaming fireworks to start a small war, throw in a whole bunch of ramps and launches including a 13-meter high "Giganta Ramp", get every possible contraption you can "ride" on said ramp – including couches, cooler boxes rocking horses among others! – and finally just mix in several massive "up yours" to the laws of physics! That's Nitro Circus Live and it's incredible! Here's a taste of what went down the last time the crew was here in 2014.
Led by extreme action sports legend Travis Pastrana, a team of riders picked from across multiple extreme sports disciplines dropped our jaws for over two hours as they flew through the air of Cape Stadium in what appear to be impossible ways. I was sat up in the stands between my wife and another unknown lady who had brought her sons to the show, and between the two of them, I saw more heart-in-your throat gasps than any horror movie screening we've ever held. That appeared to be general reaction of the 17,000 strong crowd every time a body was flung off a ramp with just some metal, rubber and padding to protect it.
The show may be filled with gags and jokes led by ringmasters Andy Zeiss and Jeremy Rawle, but as you watch it all happen there's no doubt that these Nitro Circus Live athletes are risking life and limb – which unfortunately, some have already lost as videos on the big screen showed us. And we even got our own taste of crashes and falls during the night. While most of them appeared to be minor, one looked like it could be a rather painful arm break or fracture.
Broken bodies won't stop these guys however, and that unwavering love of the extreme in the face of personal injury is never personified better than in Bruce Cook. In front of a packed audience during a 2014 show in Canada (just weeks before the show hit SA), the Nitro Circus alum attempted to become the first person in the world to complete a double front flip on a motorcycle. Under-rotating during the jump though, Cook painfully crashed down onto his back and neck, instantly paralyzing him from the navel down. Somehow that hasn't stopped him. Despite the fact that Cook no longer has any feeling or control of the lower half of his body – and all the complications of riding a bike that this presents – he is still here performing at Nitro Circus Live in what can only be described as an insane display of courage and passion.
Other highlights include local South African motocross star Nick De Wit holding his gravity-defying own with the other international riders, as well as some participation from the audience that has to be seen to be believed and will surely leave you gasping in dread for the safety of these volunteers. Then there's Ryan Williams, the young rider who just stole the show for me by doing things on a BMX and a scooter – yes, a scooter! – that just doesn't appear to be in the realm of scientific plausibility. And somehow he landed everything perfectly all night long!
It may have been a surprisingly windless evening for Cape Town this time of year, but Nitro Circus Live and it blew me and the rest of the buzzing audience away. Durban, you'll get your chance to experience the magic and insanity when the show lands at the Moses Mabhida Stadium on Wednesday 25 October at 20:30, before the wrap up the South African leg of their 2017 world tour at the FNB Stadium in Johannesburg on Saturday 28 October at 20:30. There are still tickets available for both shows which can get at Computicket. If you're looking for a thrilling and mind-blowing night out for the whole family, I cannot endorse it enough.
Last Updated: October 23, 2017