So you want to dress up for Comic Con Africa this weekend but left it a little late to hire a costume. Alternatively, you have next to no crafting skills but would really like to give cosplaying a go. There is a solution: the black suit and tie.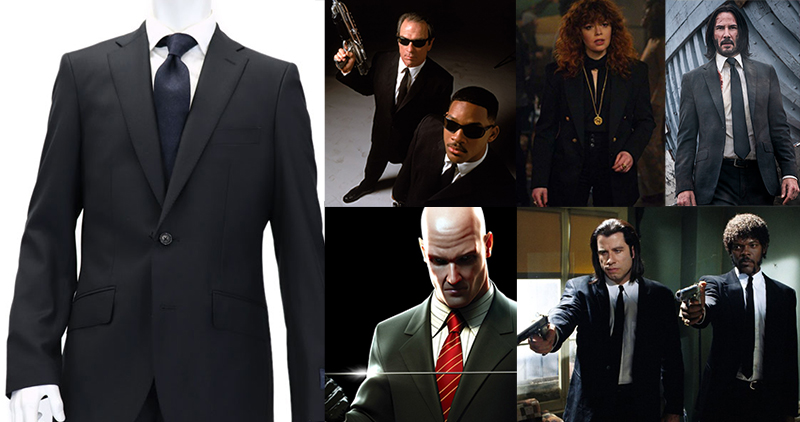 No matter how you choose to gender present, this fashion pairing is the dress-up equivalent of the LBD (little black dress), providing a wealth of closet cosplay opportunities. It's incredibly versatile in real-life too – absolutely essential if you want to work in Japan, for the record – so worth adding to your wardrobe anyway.
Here are your top 10, exceptionally easy black-suited character options:

1. Men in Black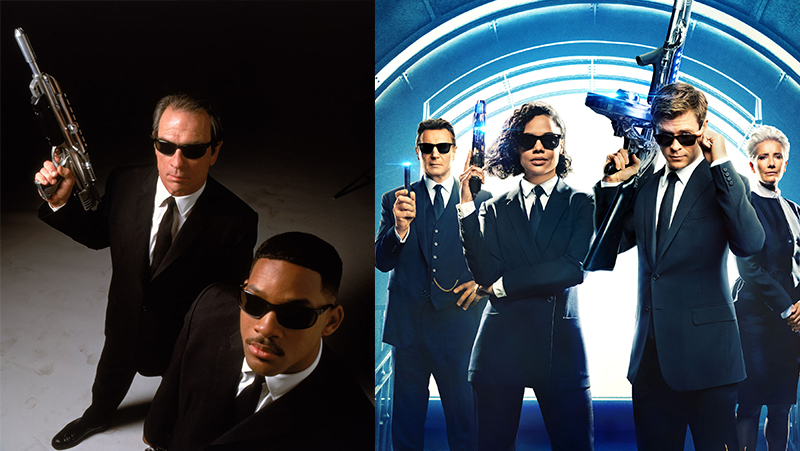 Going to Comic Con as a duo, or a squad? Part the crowds as representatives from secret, alien-policing government organisation MiB. Don't forget the sunglasses. You can also accessorise with a nerf gun, optionally spray-painted, or repurposed Doctor Who sonic screwdriver if you have one. As a sidenote, with this look you can also claim that you're a band of Agents from the Matrix.
2. John Wick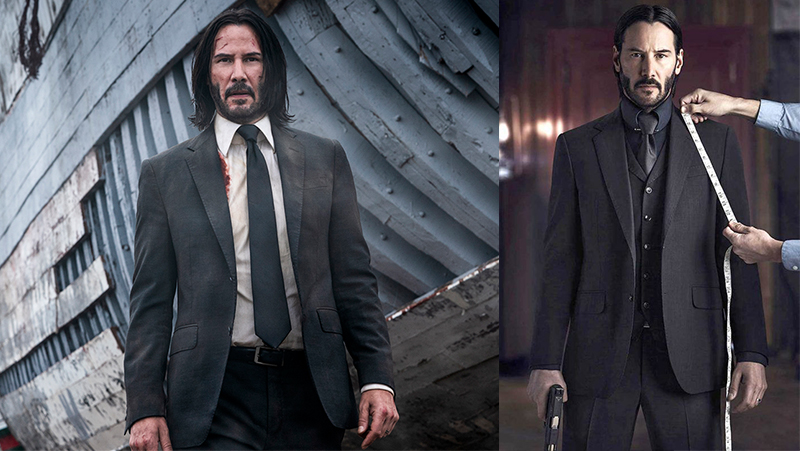 This option is best paired with shoulder-length hair and a close-cropped beard. Swap out the white shirt for black if you want another distinct Wick look. Use make-up to add battle damage (pro-tip: a mix of red and green food colouring makes excellent blood), and bring a con-safe prop gun. Another accessory option is a plushie dog if you want to break people's hearts all over again.
3. The Blues Brothers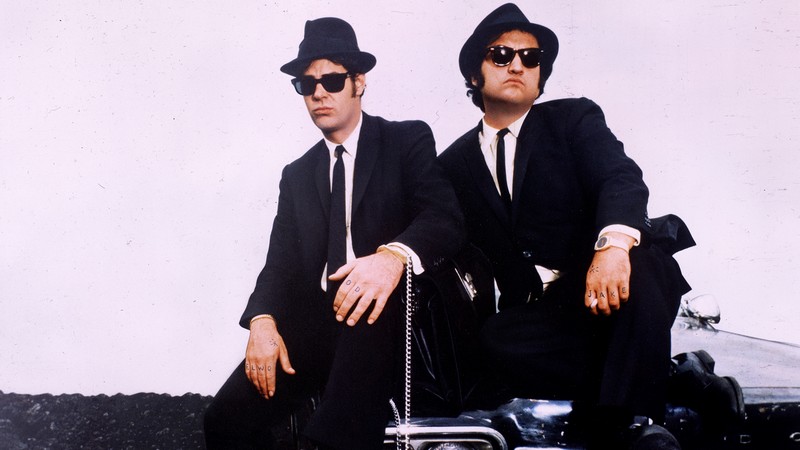 Here's an almost 30-years-old throwback option for duos attending Comic Con, Halloween party or any event with costume requirements. Bring back Dan Aykroyd and John Belushi's iconic Blues Brothers. Just add sunglasses and a trilby hat, easily available from China Malls and similar. Don't forget the hand tattoos, added with ballpoint pen.
4. Kingpin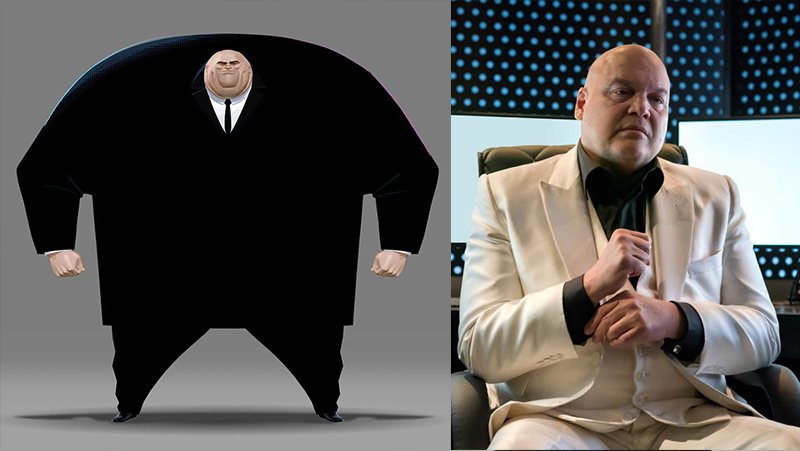 An ideal cosplay option for those big burly South Africans who plan on eating an entire spiral of wors this Heritage Day. A black suit and tie combo, in conjunction with a shaved head – or bald cap – will transform you into one of the greatest villains in the Marvel universe: Wilson Fisk, AKA Kingpin.
While the black suit is synonymous with the character as he appeared in animated Spider-Man: Into the Spider-Verse, invert the colours – white suit, black shirt – add a white waistcoat and you have Vincent D'Onofrio's take on the crime lord from Netflix's Daredevil. P.S. Add cufflinks for a dash of attention to detail, as well as cigar and cane if you want more of a classic comic look, like that sported by Michael Clarke Duncan in the Ben Affleck Daredevil movie
5. Matt Murdock
On the topic of Marvel's Netflix universe, and Daredevil specifically, you can always cosplay as the Devil of Hell's Kitchen himself. Well, his unmasked alter ego, Matt Murdock, attorney at law. This option works as well with a grey suit as black, and you can always add a bandana or scarf over the top half of your head if you want the character's improvised secret identity look from The Defenders crossover. Otherwise, just add round, red-lensed sunglasses (spotted in party shops), optional white cane (use a painted dowel rod) and don't forget the make-up-generated cuts and bruises (remember to apply to your knuckles), as well as a strategically placed Band-Aid or two.
6. Nadia from Russian Doll
Here's a suited option for the ladies, replacing the crisp white shirt with a black blouse. Admittedly it's low-key and you could go unrecognised, but Natasha Lyonne's jaded, hard-living Nadia Vulvokov – the main character from dark Netflix comedy Russian Doll – will be loads of fun to play if you stay in gruff-voiced, dismissive character. A curly ginger wig may be required, along with accessory essentials such as chunky jewellery, including a lookalike Kruger Rand on a chain (an oversized chocolate coin should do at a push). To make the character slightly more identifiable, add sunglasses, cigarette and tumbler of liquid that looks like whiskey. What a concept.
7. Human-form Ditto
This ranks as a clever "look closely to recognise" cosplay for both women and men, lifted from this year's Detective Pikachu. To pass for a shapeshifting Ditto pokemon, masquerading as human, add a waistcoat and pocket watch to your suit. More importantly, you'll need sunglasses and either A) pink latex kitchen gloves or B) pink body paint applied to your hands, along with black nail polish. You can also use pink food colouring if you're feeling brave and want a more long-lasting stain.
8. Jules and Vincent from Pulp Fiction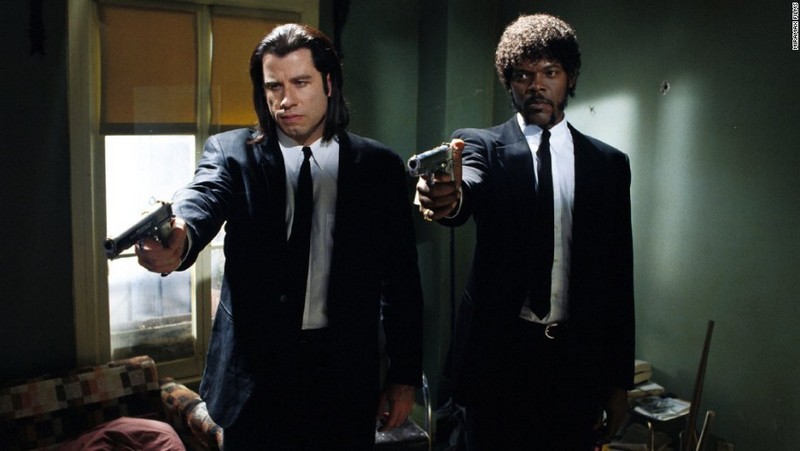 The epitome of edgy 90s movie cool was Pulp Fiction, and you can easily revisit the Quentin Tarantino classic by cosplaying as Samuel L. Jackson and John Travolta's burger-loving hitmen from the film. The characters of Jules and Vincent require some hairstyling or wig use, but otherwise the only prop requirement is toy pistols that meet convention safety standards. Alternatively, you can wield a wrapped cheeseburger.
P.S. Ladies, don't forget Uma Thurman's coked-up, barefooted Mia Wallace from the movie if you need a look too.
9. Agent 47, Hitman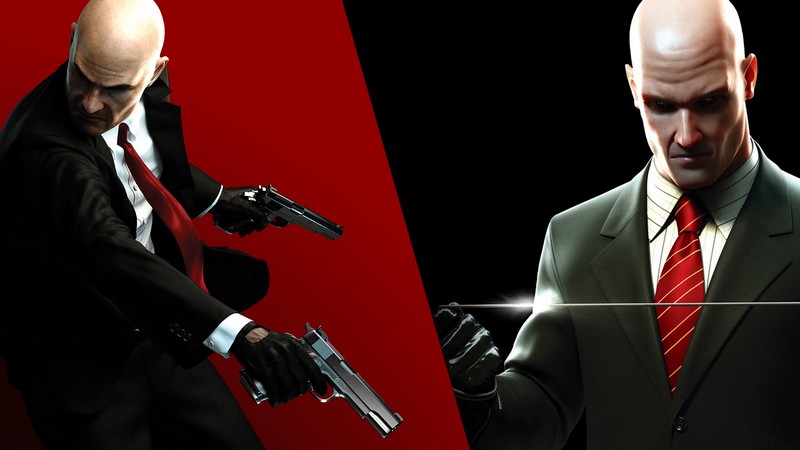 If you're a shaved-head or closely-shorn type without the bulk to play Kingpin, there's always lithe and deadly Agent 47 from the Hitman games. Simply swap out black tie for red and add leather driving gloves as well as an assassination weapon of your choice (con-safe please). Finally, don't forget the barcode tattoo on the back of your head. Keep your tie black if you're going for Jason Statham's Transporter look instead.
10. The Man in Black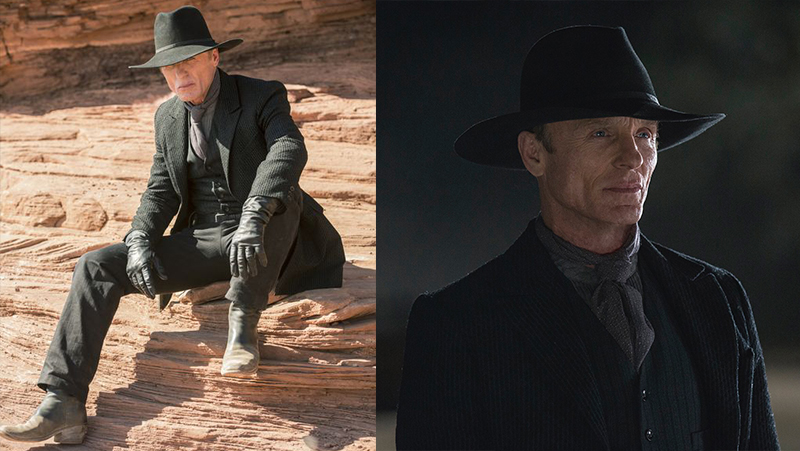 Finally, for aspirant cosplayers after more of a challenge, there's Ed Harris's sinister Man in Black from HBO's Westworld. This look requires a battered suit and boots, distinct hat (closer to a fedora than traditional cowboy hat), leather gloves, waistcoat, grey shirt and grey scarf instead of a tie. Finish off the character by adding a revolver and belt with holster.
Hopefully, this list has given you some ideas, and you can find even more inspiration here, especially with Halloween looming. If you can think of any more easy but convincing closet cosplay options, post them below.
Last Updated: September 18, 2019